THE former Cathaoirleach of Donegal County Council has alleged there was an orchestrated campaign mounted against him.
Seamus O'Domhnaill arrived at the count centre for Glenties Electoral Area at around 9pm last night. He had already been eliminated on the seventh count having secured 1,222 votes.
The Gortahork man topped the poll in 2014. He was first elected to council in 2009.
He said that while he respected the decision of the electorate, he believes there was "without a doubt an orchestrated campaign, both political and personal in the last ten days to two weeks" against him.
He also claimed the media allowed themselves to be "used and exploited".
He said: "I didn't get a fair hearing. All that said, I accept the decision, it's a difficult day for me and a difficult day for my family and supporters."
The father of two has been involved in politics for ten years and said he did "everything he could" to serve the electorate well.
He said he would take the next ten days to two weeks to reflect on things.
When asked if he would consider running in the next election, he said: "It's probably too early to say. I was a full time councillor and we'll see, I suppose it's a time for reflection. I would consider running again down the line. I have a wife and two young kids and I am going to enjoy spending time with them. This will allow me the time to spend with them. I will be able to take stock of things like that."
Mr O'Domhnaill said he was grateful for the support he has received in the wake of claims.
"People are genuine, and people are sorry for me on a very personal level.
"I can't put into words the anguish and hurt I feel, not for me personally because I will get over it, but for supporters of mine and family members and supporters of mine who shouldn't have been put through that," he said.
He added: "Not all of the facts of certain stories were always out in the media… It's difficult for me to comprehend the attacks that were made on me on a personal capacity on members of my team, supporters and particularly my family, and if that's what politics is about… I didn't make personal attacks ever in my ten years in politics on any individual," adding that he believes that is not what politics in Donegal is about.
He described the alleged campaign regarding the LIS (Local Improvement Scheme) against him as being "pointed".
"It was a very pointed campaign, I suppose, the LIS story which has gone on since 2017.
"Some media outlets were happy to run it three and four times… from 2017 run the same story, always insinuating that I had done a wrongdoing somewhere.
"People can make up their own minds as to whether the story was politically motivated. I am not going to cast aspersions upon anyone.
"That is not who I am."
He added: "If there is an investigation I am certain it will show clearly that everything was above board and that I had no hand, act or part in it.
"I had wanted an opportunity to represent the people of this area because I believe it is the best area in the whole world. People have spoken, and I accept what they have said and I will take stock of where I will go from now on."
He wished the elected candidates for Glenties Electoral Area well.
Receive quality journalism wherever you are, on any device. Keep up to date from the comfort of your own home with a digital subscription.
Any time | Any place | Anywhere
Posted: 12:24 am May 27, 2019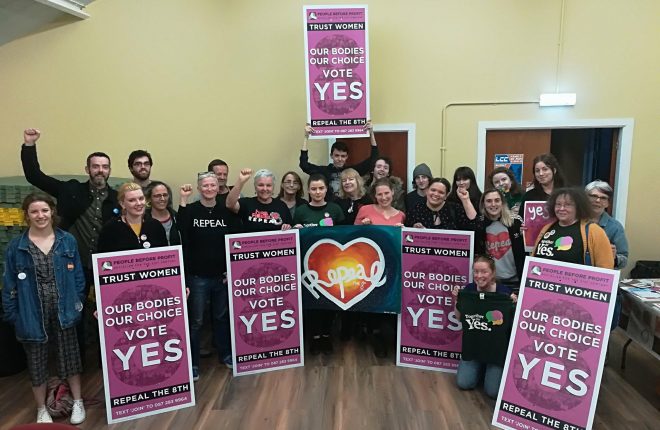 "This campaign is ours to lose and it's ours to win," Brid Smith, People Before Profit TD, told a...