Can there be anything more pleasant than sitting back and feeling the natural heat of the sun on your face?
By week 2 in Belgrade I was fully recharged, not just by the rest and relaxation but by the heat of that big ball of fire in the sky.
If I was a smartphone I'd be at 100% battery.
Helping a local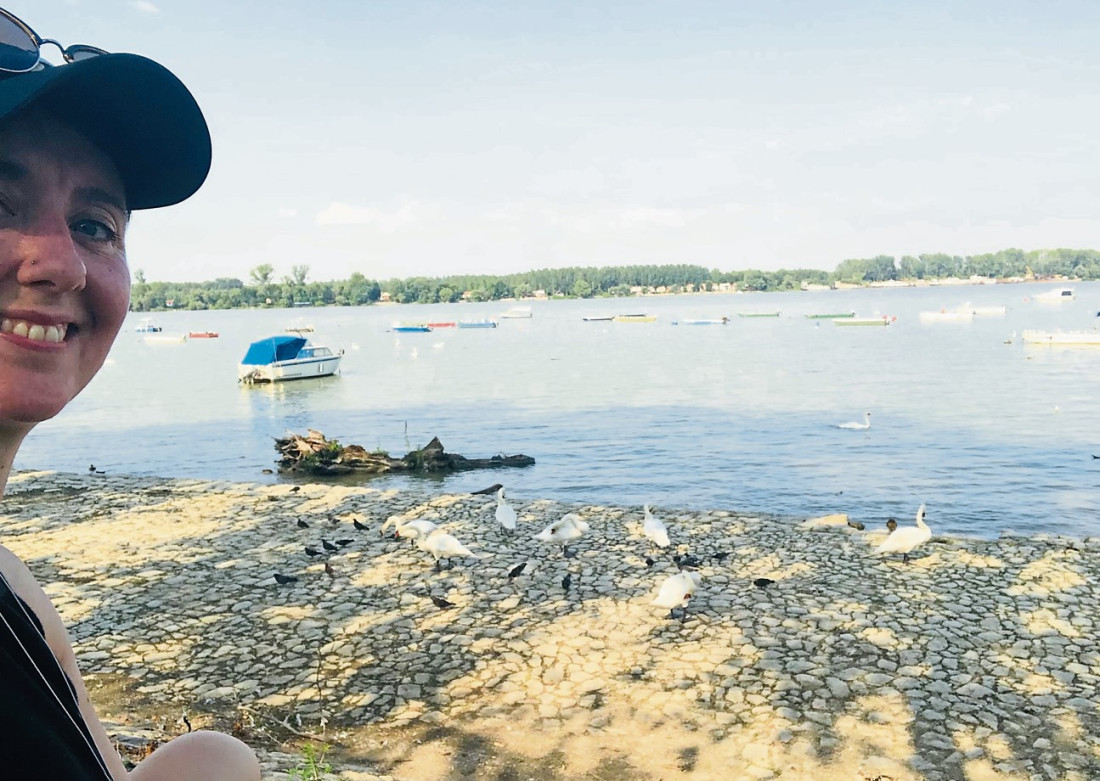 So it's really hot, 30 degrees most days and it was 33 degrees one day which for me was a few degrees too far.
To be honest most of that day I retreated to my cool, air conditioned room. However, one day I was out and about in the neighbourhood when I spotted an elderly lady struggling with her shopping bags. She had stopped, put them down and was wringing out her hands.
I called across to her and asked if she would like some help with her bags. I don't know exactly what she said in response but I think it was something like 'don't worry, it's not far' and pointed in the direction I was going.
But those bags looked heavy so I insisted "no problem, I'll help you" and went over and lifted up two of her bags. They were heavy as they included bottles of water and juice.
We walked together, her chatting Serbian, me chatting English and getting on like a house on fire. Isn't language over-rated!
I discovered her name was Maria and I told her mine. Her apartment wasn't far and when we arrived at her building she pointed up and said "coffee?". "Sure", I said, it would be rude not to at this point I thought.
She lived on the first floor so we didn't have many stairs to climb and when we went in we were greeted by a friendly dog and her daughter, Alexandra, who spoke perfect English.
Alexandra thanked me for helping her mum and explained that due to a hernia she can't carry anything heavy. So I sat and had coffee with them and it was lovely.
Sometimes our modern world, full of technology, regulations and wariness of people we don't know, drives us farther and farther apart, so I enjoyed this moment of just simple and honest human connection.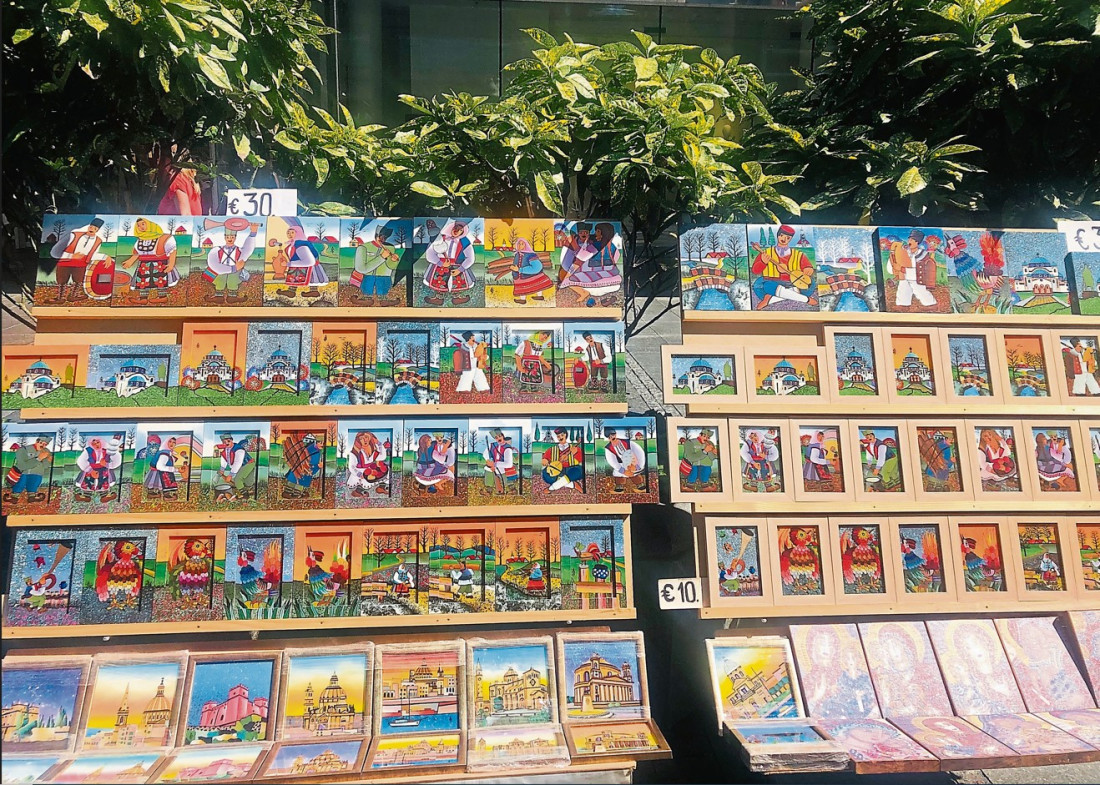 Sunset kayak
The Danube is the second longest river in Europe. It starts in Germany and flows 2,850km through no less than 10 countries before opening its mouth into the Black Sea on the border between Romania and Ukraine.
Serbia is one of the countries it flows through and I am lucky enough to have a view of it from my apartment, that is if I hang out the big window and turn my head 90 degrees to the left. As that is somewhat dangerous I decided instead to enjoy the Blue Danube by kayak.
So I booked a sunset kayak tour on Air BnB Experiences. Daniel, the tour guide instructed me to take bus 104 to a place called Zemun, a busy place on the banks of the river bustling with cafes, restaurants, street markets and a marina, where we would meet. He also advised me to wear shorts, sandals, a hat, sunscreen and not to forget mosquito repellant spray.
When I got to the bus station I spotted bus 104 and hopped on. But just to be sure I asked the driver if he was going to Zemun. "No, no," he said. "Enty four" and pointed behind me.
"Does he mean twenty four?" I wondered. "24?" I asked him. "No, no enty four." he said again. What could he be trying to say?
I took out my phone, opened the notes, typed in '24' and showed it to him. "No, no," he said, took my phone and started to type. He showed me the phone, he had written '84'. The penny dropped. Who knew '80' and '20' could be confused? As an English language teacher I was intrigued to get the insight.
Anyway, now I was confused because Daniel had told me to get bus 104. When the driver saw my confusion, he got up off his seat, put his hand on my shoulder, stepped off his bus full of passengers, walked me over to bus 84 and guided me on.
After all this effort on his part and with his bus full of waiting passengers watching it all, I decided to trust him and take the 84. Well, he was right and the bus dropped me off near the marina where my group was waiting.
Oh did I call it the Blue Danube? Well, it might be blue in other countries but in Serbia it's more like the colour of tea. Tea after your biscuit has fallen in and all the bits are floating around in it. Because the Danube is absolutely full of driftwood. I suppose it's from all the forests along the banks.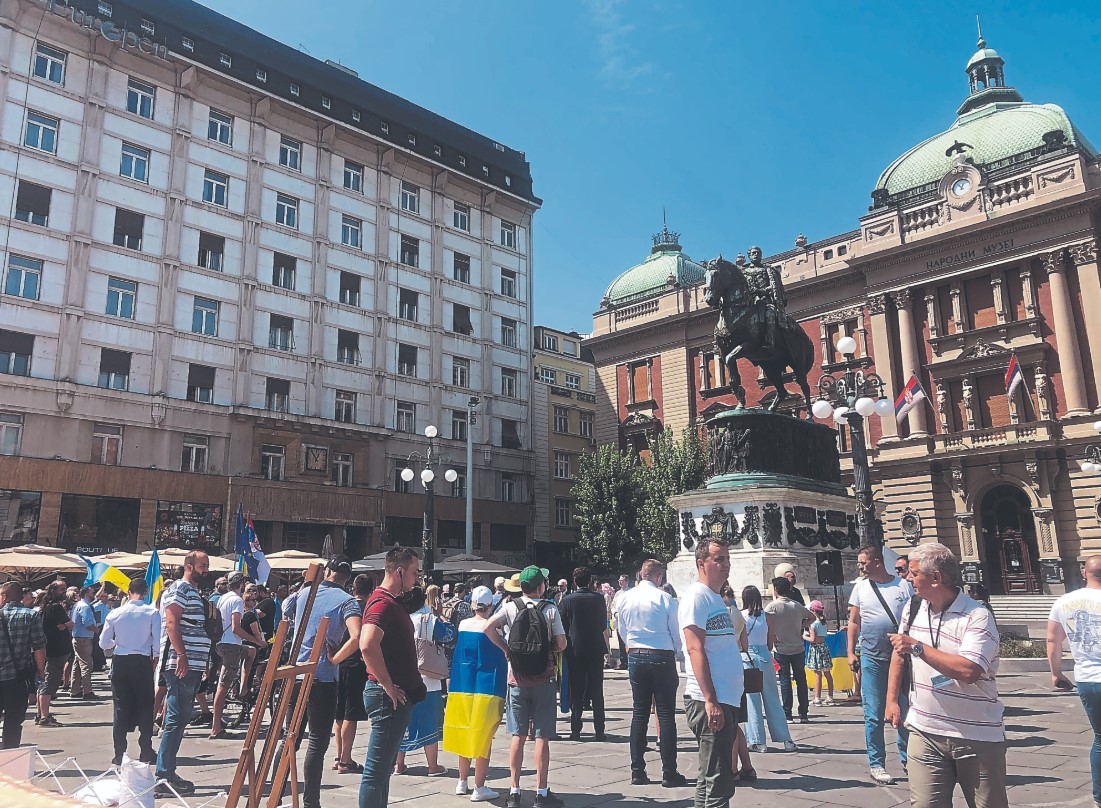 The first time I noticed something big floating in it I thought Nessie had relocated but as I looked closer I realised it was a tree, and plenty more where that came from. So, no swimming and it made for an obstacle-course-like kayak tour as we constantly had to avoid the floating trees and branches. Hey, I'm nothing if not up for a challenge.
We kayaked about 5km around Great War Island in the middle of the river, historically a strategic defence point for Belgrade, but has now been left to go wild and overgrown. It's a peaceful place and home to hundreds of species of birds and other wildlife. Also, probably the source of much of the driftwood.
What I enjoyed most was the view back into the city from the river, seeing the shape of Belgrade as we meandered along, lit beautifully by the warm setting sun.
One of the kayak instructors, a local guy, asked me if I was Irish.
I asked him how he knew.
"By the way you say your 'r's" he said.
"Oh", I laughed. "I suppose we do have a strong 'r'" I said and proceeded to say lots of words with the letter 'r' to confirm it.
I slept well that night I must say, tired out from all the rowing.
Oh and remember what Daniel told us not to forget? Well, yea, I forgot to put on mosquito repellant spray and woke up head to toe in itchy red blotches. How can such a small fragile-looking insect do so much damage?
Well, I'm fine, it's a lesson for me for next time and it's all part of the adventure.
Next week – It's on to Lisbon to watch the tall ships flotilla.
Evelyn Cullen from Carrigart lived in Japan from 2016 – 2020 and wrote a column for this paper called 'Into the East'. Although she is back and settled now in Dunfanaghy, she still travels any chance she gets.
Receive quality journalism wherever you are, on any device. Keep up to date from the comfort of your own home with a digital subscription.
Any time | Any place | Anywhere
Posted: 4:58 pm September 13, 2023