This week Paul Bradley catches up with Boyd Robinson, estate agent and multi-sporter, who is urging others to get out and enjoy what the county has to offer.
Hi Boyd, thanks for doing the interview. How is trade in property for you these days?
The trade in the property market is still very buoyant. I expected this year with all the worry on economy etc that the market would slow down. That is not the case and it's due to simply not enough supply. Building costs have escalated and the market is not being catered for. On top of that Donegal has the mica problem and with so many homes affected supply is even shorter.
Do you see different trends in residential and agricultural conveyancing (for example, are first-home prices hurting sales but farm sales increasing as we become more interested again in local produce)?
I cant say I really see different trends. Both markets are buoyant. Farms are selling really well at the moment and just like the residential market demand is high and supply is low.
You said during the lockdown that you thought Donegal was becoming a more attractive place to buy property in as more people discovered it…do you think that is still the case, and if not, what has changed?
Yes 100% still the case. Our Dunfanaghy office is still experiencing high demand from people looking to work remotely. Since Covid our market has changed dramatically with a very strong number of sales to permanent homes as opposed to holiday homes.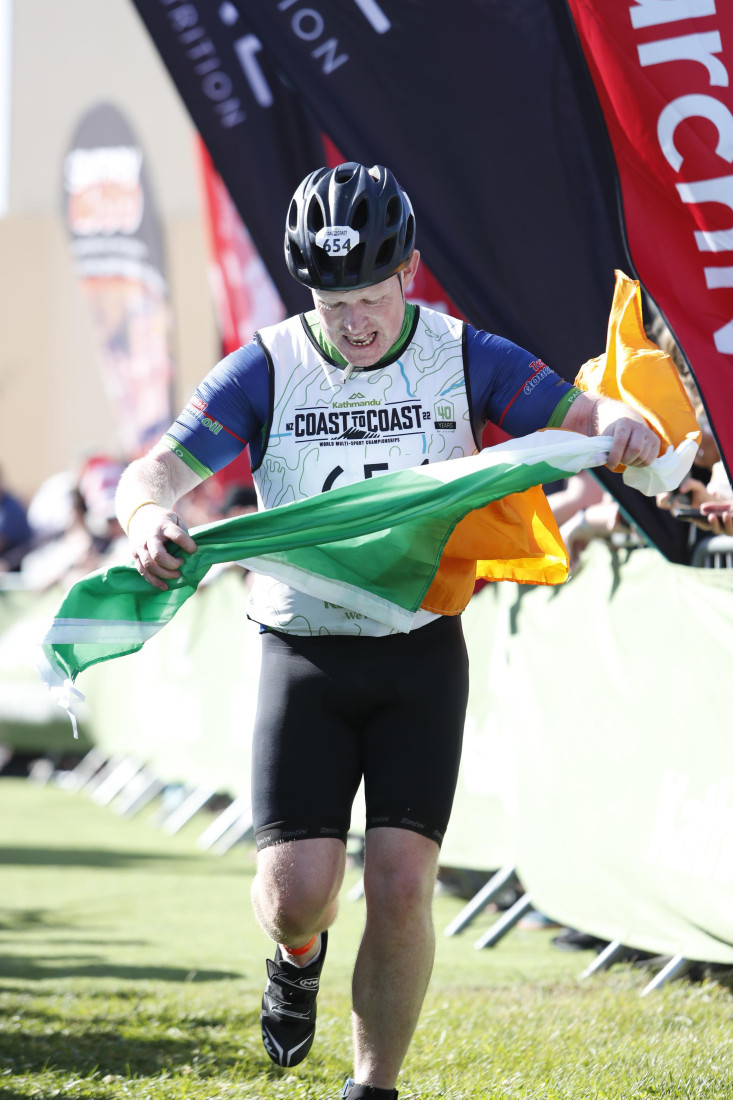 Is there a danger that, if too many people discover Donegal's freedom and empty spaces, they could kill the very thing that attracts them to the county?
I think that is being managed well. The council has adopted stringent planning rules and people are being pushed into built up areas as opposed to scenic areas. Of course there is always the danger of too many people, and that will be an age-long debate. The rural areas of the county need tourism to survive. We are lucky we have a big county and I can still bring you to plenty of places of beauty where you won't meet anyone. So I think that problem is a long way off.
What about holiday homes? Too many, too ugly, too pricy, or now a sensible maturing market? Who's buying them now?
As I referred to earlier the market has changed. The market I would have said before covid was 80% Northern Irish people. Now we are getting discovered more in Dublin and down south so it has changed to 50/50. As an estate agent I will never say there are too many holiday homes.
You recently did the Coast to Coast New Zealand race for Relay for Life, 243km by foot, boat, and bike. What were the high and low points along the way – there must have been a few interesting moments or aches?
The Coast to Coast was an experience of a lifetime. It's the pinnacle off multi sport racing and I was lucky I choose the easier option of 2 days. That said, it was still 8 hours on day 1 and 10 hours on day 2. It consisted of 145k bike, 30k mountain trail, and 70k kayak. The high was definitely the scenery. As someone who loves the outdoors I was blown away. New Zealand is certainly an amazing country. The low was definitely the kayak. We just don't have rivers to prepare ourselves in Ireland. While I see myself as a competent kayaker I came out of the boat few times and I was very close to quitting.
How or where did you prepare for it? Was Donegal rugged enough to stand in for NZ? Or have you always kept fit anyway?
Definitely not always fit, I am one of those people that needs an event in front of me to train for. Donegal has a lot of terrain that is useful for the race but nothing we have here can prepare for the mountains and rivers over there. Knowing what I know now my preparation will be very different if I ever go again.
Will you do more of those extreme physical challenges, or was that enough?
At the moment it's rest and there will be other challenges. Maybe not just as extreme. Multi sport is a great way to explore the world and see other places, so I would be hoping my next one will be overseas. Hopefully Arthur McMahon from Donegal Oil will be kind enough to take me a long to whatever is planned next!
Is the Relay for Life a particularly meaningful charity to you?
For sure. Nothing more meaningful at the moment. It's no secret that my Dad is battling cancer at the moment. While you hear of other families experiencing the same difficulties it's not until it lands on your own doorstep that you can truly understand how difficult a time it is.
Dad is fighting hard and he is an inspiration to us all and hopefully he can come out the other side.
Is Donegal a good place to do business in 2023? What challenges does it face?
Yes, I think Donegal is holding up strong and we have always had our own micro climate here.
The business people of the county are hard working and will always overcome any obstacles thrown at us. Obviously inflation is the big challenge for us all at the moment.
Any other issues you'd like to raise (the floor is yours…)?
Mental health is becoming a bigger and bigger issue throughout.
Get out and enjoy what we have in this county. We are so lucky to live where we live.
And if you're struggling to take those first steps, get in touch, and I'm happy to help.
Quick fire
The book or the film?
Film
The perfect night?
Watching my boys play sport
Favourite film, artists, music?
Film Shawshank. Music Coldplay
Your nickname at school?
Not for repeating to the media 
What motivates you?
The outdoors
What do you look for most in a friend?
Honesty
What angers or disappoints you?
People that aren't loyal
How do you relax?
Walk a beach or a hill
Do you have a motto or philosophy you try to live by?
Enjoy every single moment and be kind to everyone.
l If anyone else would like to take part in this interview, to raise a profile or an issue, or just for fun, please contact Paul at Dnthirddegree@gmail.com
Receive quality journalism wherever you are, on any device. Keep up to date from the comfort of your own home with a digital subscription.
Any time | Any place | Anywhere
Posted: 3:55 pm August 25, 2023