By Ciaran O'Donnell
The inability of the Community Games Letterkenny Area Committee to elect an officer board for 2022 earlier this week means the locality will not be Community Games active for the first time in almost fifty years.
A third and final attempt to secure the numbers necessary to attend Monday night's reconvened annual general meeting at The Station House Hotel and form an executive has been described by outgoing Letterkenny Community Games PRO, Sean Crossan, as a sad day for both the town and the organisation.
"It's hugely disappointing for Community Games," Mr. Crossan told the Donegal News.
"There have been so many good people that have served on the Letterkenny Community Games Area Committee down the years. My late father, Michael, was involved from as far back as I can remember. My mother then got involved to help him out with the paperwork," he said.
"There's a great sense of loyalty and affiliation to Community Games in Letterkenny. Those who competed in Community Games down the decades have had children and grandchildren who have also taken part in Community Games. So, the involvement in the organisation has spanned a number of generations and so many people have so many good memories of Community Games."
Mr. Crossan added: "We did what we could to get the word out about needing to put a new committee in place. The local media have always been extremely good to us and gave us every help in publicising Monday night's annual general meeting. But people didn't step up. So, sadly, we have to leave it like that."
Outgoing Letterkenny Community Games Area Chairman and former National Community Games President, Gerry Davenport, was equally disappointed at the way things unfolded on Monday night.
"That said, I wasn't overly surprised," he added.
"There are obviously too many other things going on in Letterkenny these days.
"The swimmers have their own galas, gymnastic clubs have their competitions and it's the same with everything else.
"The attitude of 'I'll do it for one more year' prevailed for a long time. But that way of going was never going to last. While the outgoing officers are stepping down, we would have been there to help."
Mr. Davenport said he was concerned about the long-term future of Community Games nationally.
"There's a mindset within part of the organisation that thinks Community Games is the be-all and end-all of sport in Ireland, and I have been trying to convince them that they're not.
"We've been overtaken by the GAA, by soccer, by basketball, and every other sporting organisation in the country," he added.
"When we were at our strongest, we had 38 Community Games area in Donegal. Now we're down to nine and that is worrying."
Mr. Davenport extended his thanks to the many people who have helped and supported Letterkenny Community Games.
"We had great assistance from all the local councillors in Letterkenny, from sporting organisations, and from the businesses who were always so generous with their sponsorship.
"We had a great PRO in the late Michael Crossan and the media were always accommodating to us over the years.
"The bottom line is that we couldn't get new people in. One of two things will happen now. It might wake people up and spur them on to get the organisation up and running again locally, or people will say 'what odds – it's gone now and won't be back'. But as things stand, personnel, or lack of personnel, is the problem."
Receive quality journalism wherever you are, on any device. Keep up to date from the comfort of your own home with a digital subscription.
Any time | Any place | Anywhere
Posted: 10:00 am May 13, 2022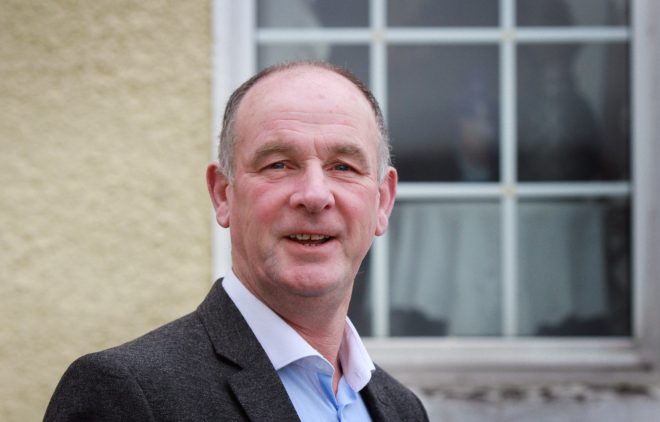 A lot has changed in Community Games since the life-long Leeds United fan first volunteered to help out with...