Rising at 5.15 am three times a week has become common practise for Kilmacrennan girl Grainne Russell, and her dedication was most certainly worthwhile it as she enjoyed a magnificent November.
The Loreto Community School, Milford student excelled at the Loreto Schools National Swimming Championships taking first place in the 50 metres freestyle, and two days later, she captured a bronze medal in the 50 metres Butterfly at the Ulster Grammar Schools Finals.
Swimming has been a huge part of the 15-year-old's life for the past decade, and she has progressed through the ranks thanks to hard work and commitment.
"I started my lessons when I was about five, and I started with the swimming club in the Aura when I was seven. I did that for two years," Grainne explained.
"After that, I joined the Swilly Seals in Letterkenny and I started in the 'C' squad, eventually moved up to the 'B' squad, and last year, I moved up to the 'A' squad.
"With the 'A' squad, we train five days a week. On Monday, Wednesday, and Fridays at quarter-past six, and Saturdays and Sundays at quarter-past seven. We do gym work as well.
"We're in the pool for an hour and a half, but since I go to school in Milford, myself and my friend Joyce (Hudy) get out of the pool five minutes early so we can get to school in time."
Grainne is one of a select group who gather in Letterkenny in the early mornings of each week to push themselves hard in the pool, while everyone else is cosy at home, enjoying a few extra hours of sleep.
"There's 24 of us in the 'A' squad. It is very early in the morning, and if you have an exam or something you might pass for one day.
"It's very challenging, we swim maybe 5k every day. Some days it can be more, some days it can be less.
"If it's coming up to a competition, it wouldn't be as much because you would be practising your dives and things like that.
"It's not easy, but our coaches Chris Hudy and Paddy Bond are excellent."
Of course, it's not just Grainne who is dedicated to the cause. Her parents Eddie and Rosemary, also play a key role in getting her to the Aura Centre for her early morning sessions, and she concedes that getting out of bed is not always an easy task.
"Monday mornings are tough. Dad comes down to me at 5.15 at shouts 'Grainne get up'.
"It's hard and you have to go into school then. You be tired for the first class, and maybe the last class, but during the day, you're fine."
The training has paid off for Grainne and she has made steady progress in 2016.
"I was at the Community Games in August down in Athlone in the under 16 fly and I came fifth there, and I was happy with that, considering I'll be under 16 again next year. I became a five-time county champion as well.
"In September, I found out that I was selected to go to Tenerife with the Ulster Schools Swimming club.
"I had to decide whether I wanted to go on my school tour to Rome which I was already booked in for, or go to the training – it was a tough choice.
"One morning after training, dad was like we have to phone Johnny Owen today, where do you want to go, and I decided to go to Tenerife.
"I went there at Halloween and it was just amazing."
That extra week's training certainly proved beneficial to Grainne as she was in superb form during November
First up was the Loreto Schools Gala in the Aquatic Centre in Dublin, and there was only one thing on her mind.
She beat off stiff competition to claim gold in the 50 metre freestyle. It was a very satisfying triumph after a few near-misses.
"I was hoping to win it, because I won silver over the last few years. I always wanted that gold, but I didn't think I would get it.
"I went down with the Loreto Letterkenny girls because I swim with all them, and Deirdre Duffy took me down on her bus.
"We arrived down there and we didn't get a warm-up or anything because our bus was late, so there was a bit of stress that morning.
"After my heat, I was second going into the final against a girl from Kilkenny.
"I was talking to her and she was sussing everybody's times out and she thought she was going to win it.
"In the final, I knew she was catching up on me, but I just thought 'No, you're not getting this now – it's mine.'
It was hers, and Grainne followed up on that triumph with a strong showing at the Ulster Grammar Schools Gala in Ballymena, where she came third in the Butterfly.
"The Loreto Schools Gala was on the Thursday and the Ulster Grammar Schools were on the Saturday.
"I did good at it as well, and got a bronze in the butterfly. I was very happy with that too."
After a successful end to 2016, Grainne has already turned her attention to next year.
She just finished school for the holidays on Wednesday, but she will be busy after Christmas as she prepares for her mocks and Junior Certificate.
However, she will also have a busy schedule of swimming to fit in.
"On the seventh of January, we have a PTL (Provincial Towns League), and at the end of the month we have another one. I'll go to the Bangor Open as well.
"In February, there's Ulster qualifying and Ulster age groups and hopefully I will get a few more Division 1 times. We'll see what happens after that."
Save
Receive quality journalism wherever you are, on any device. Keep up to date from the comfort of your own home with a digital subscription.
Any time | Any place | Anywhere
Posted: 12:00 pm December 24, 2016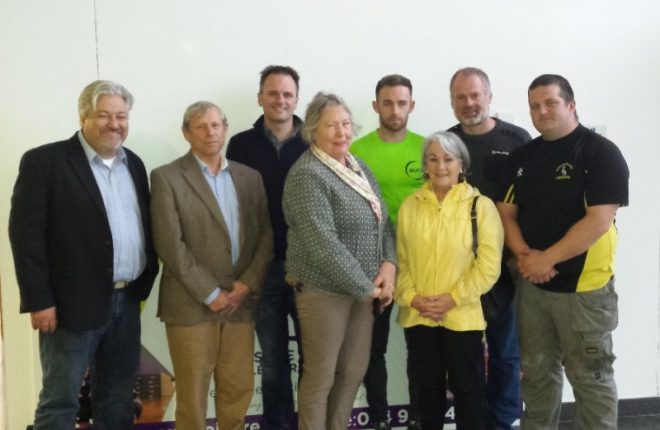 A LETTERKENNY swimming club that has been in existence for more than 30 years may be forced to close...

Ice swimmers train rigorously in indoor pools to build endurance and acclimate to cold water with progressively longer swims...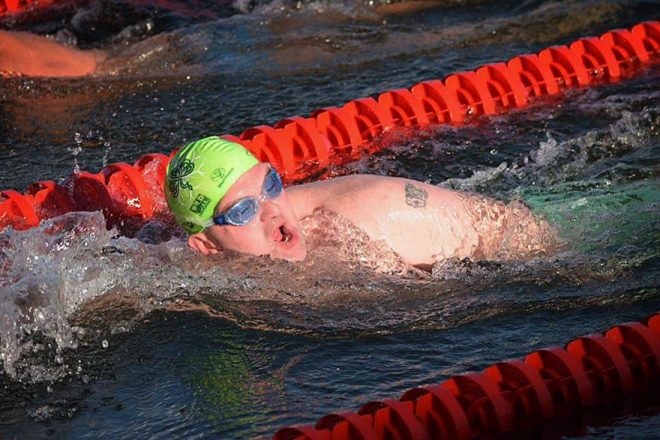 Ice swimmers train rigorously in indoor pools to build endurance and acclimate to cold water with progressively longer swims...