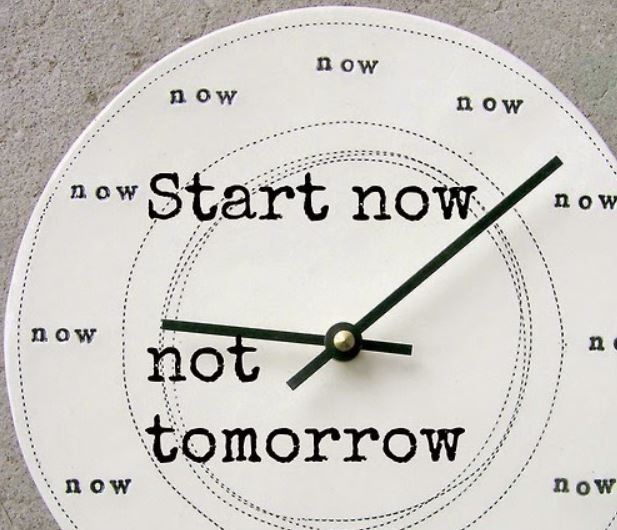 HAVE you ever waited to begin this journey? Is it the all or nothing approach?
'I'll wait until the kids are back at school or until I'm back at work, I'll have more routine and a lot more time on my hands.'
Are you procrastinating? Possibly. We all do to a certain extent. But is there ever a 'good' time to start? By making small changes on a daily basis we will start to reap long-term rewards.
Sometimes we set ourselves unrealistic expectations. For example, beginning another fad diet while knowing in our hearts that it is not sustainable. But at least if we believe we have made an effort it should be enough? Yes, I agree in a way but what is realistic, maintainable and most of all achievable? If you don't try these things you will never know.
Relish daily goals. Look forward to achieving daily/weekly goals and don't see them as a burden. Self-discipline is a key trait in getting what we want for ourselves.
So, where can you start? No goals are too big or too small – Remember that. Start off by setting four small goals daily…Realistic being the key word. For example, water – Simple yet highly effective. Are you consuming your daily requirement of two litres per day? If not, ask yourself why not…Challenge yourself. Why not try sugar free diluting juice, add some lemon/lime or even try some sparkling water. Switch some of your tea/coffee for herbal tea and an increase your intake of water soluble fruit and vegetables. An approach so simple has so many benefits.
Another goal could be exercise related, 15-20 minutes per day, 10,000 steps recorded on your Fitbit, arrange to meet a friend for walk and catch up instead of a 'coffee and a catch up'. Walk and talk at the same time.
Thirdly make small, subtle changes to your dietary intake. One very effective means to do so is by familiarising yourself with traffic light labelling – You would be surprised at the nutritional content of certain foods or the lack of it. For the healthy eating food pyramid see www.safefood.eu.
Last but not least.. With more and more emphasis on creating a healthier mind to enable a healthier body, perhaps take 10 minutes per day to practice mindfulness or a relaxation technique. I will admit, this was the biggest challenge for me. Most of us today are living busy lives, meeting deadlines but could our productivity be enhanced by investing 10 minutes per day in ourselves to refocus? I found a particular tutorial via Youtube the most useful tool in starting my day with a purpose – We become what we think about most of the time/Positive Thinking motivation. Listening to this in the car created an abundance of positivity before I even began my day's work. A challenge to begin with, but one that has become habitual and extremely effective.
The power of positivity can be a powerful asset in daily life. If an app is not for you try reading or attending a stress control class, yoga or simply taking 10 minutes technology free and unwind.
Receive quality journalism wherever you are, on any device. Keep up to date from the comfort of your own home with a digital subscription.
Any time | Any place | Anywhere
Posted: 12:13 pm August 7, 2018