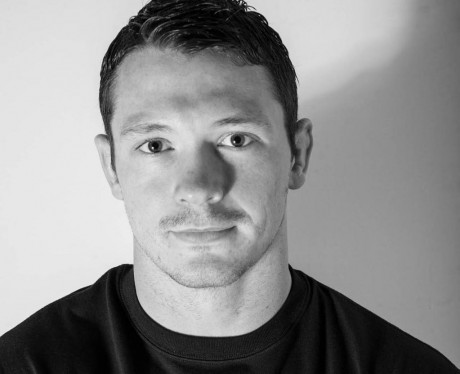 BY SEÁN P. FEENY
ON Friday night a London-based Irish boxer with strong roots in West Donegal won his second ever pro-fight within seven days at The Coronet in Elephant and Castle, South London to really kick off an already promising career.
Joe Duffy's story is a somewhat unique one. Although he is now a fully-fledged professional boxer with two wins under his belt, he never competed as an amateur.
In fact, Joe has only been training full-time as a boxer for a year. Before that he was one of the biggest stars on the rise in the world of Mixed Martial Arts (MMA). But fate led him to choose a new career path as an athlete. This is his story.
The 25-year-old is the son of Inishfree native Joe Senior and Theresa (nee Gallagher), who is originally from Meenbanad just outside Burtonport, but grew up in Wales.
Joe was born in Donegal and lived here the first few months and then again when he was four but grew up in the town of Ebbw Vale in the Welsh Valleys.
His parents took Joe, his sister and two brothers back home to Donegal regularly, which is reflected in the charming mixture of a Welsh/Donegal accent.
Joe began training in Tae Kwon Do at the age of 5 (and only a few months later his mother Theresa also followed suit). He progressed to kick-boxing, then traditional jiu-jitsu and started training in MMA by the time he was a teenager.
By 2008 Joe had turned professional, winning his first ten fights and becoming the stand out lightweight fighter on the Cage Warriors Fighting Championship.
Amongst those ten wins were defeats of two fighters who have just recently signed for the holy grails of MMA, the Ultimate Fighting Championship (UFC) – they are Dublin's Conor McGregor and The Ultimate Fighter winner, Norman Parke from Bushmills, Co Antrim.
Joe was making a name for himself so quickly that he was invited to participate in the UFC's twelfth instalment of its reality series, The Ultimate Fighter (TUF). Unfortunately things didn't go his way and he went out to Kyle Watson who would reach the semi finals.
"To be honest, I think I wasn't really ready to step up at the time of TUF, it had all come very quickly for me. My last competitive MMA fight was against Ivan Musardo for the lightweight title at Cage Warriors 44.
"I broke my hand during this fight and I think it was the kick up the backside I needed to rethink things and I moved to London with the idea of preparing for a move to the USA."
While training at the MMA Clinic in London and contemplating that a move to the States could be very costly, boxing coach John Tandy suggested I could give pro-boxing a go and I thought I can't lose, I'll give it a go, at least I can go back to MMA."
No stranger to intense and gruelling training, Joe said there are a lot of differences between training for MMA and boxing. "If you are competing in MMA you have to train more often to cover so much, while at boxing you train twice-a-day and it's very intense."
Joe said the change in sports has also introduced him to a new lifestyle. "In MMA we would do training camps before fights; boxing is more of a lifestyle, I'm always staying in shape."
Joe made his professional debut on Saturday, March 2 winning a points decision over the tough Angelo Crowe, a former amateur boxer, in Swansea.
He would have liked to have made my debut earlier, but his team had to overcome a few bureaucratic barriers before he got to fight in front of the review board and do his interview.
"We're just going to get up to six-rounders, build up a record and hopefully start bidding for the bigger fights very soon," said Joe, "It's all been a great new experience for me, it's taking over my life, but I am really enjoying it.
Joe has not regretted making the big change from MMA to boxing. "In MMA the only real prospect you have to do well is in the UFC and it's hard to get in there, training over here.
"I've no regrets switching and I'll be rooting for both Irish competitors who have made it into the UFC, Conor and Norman, whom I've both spoken to and wished them the best."
Joe was a very popular competitor on the MMA scene which reflects in the countless websites dedicated to the sport covering Joe's story and urging fans to show their support for the Irishman in his new sport.
Joe said there are a more fights already in the pipeline, including a fight in Belfast, but at things were yet unconfirmed, he could to reveal the date.
But one thing is for sure, the young boxer already has a lot of supporters in Donegal who are looking forward to the opportunity of cheering Joe on back on home ground, including his first cousin, well-known Stranorlar Parish Priest, Fr John Joe Duffy.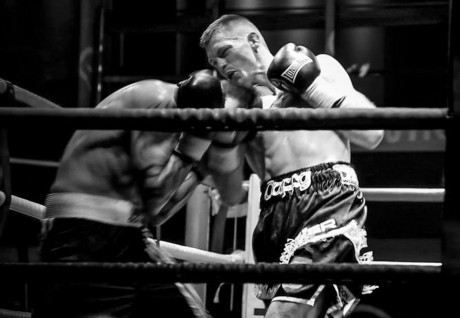 Posted: 8:30 am March 11, 2013