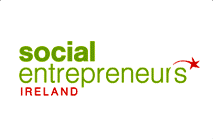 TWO Donegal based social entrepreneurs have been shortlisted for the annual Social Entrepreneurs Ireland Awards Programme, sponsored by DCC plc.
More than 180 entries were received by Social Entrepreneurs Ireland, with 50 being shortlisted to attend Social Entrepreneurs Bootcamp in Dublin's Liffey Trust Studios this week.
The prestigious competition, now in its eleventh year, has supported 179 social entrepreneurs to date and invested €5.82m in direct funding to projects in areas ranging from community and active citizenship, education and learning, environment and sustainability, and mental and physical health.
The shortlisted entries from Donegal are Gary Doggett of the 'Pro-Social Drivers Programme', a road safety initiative which aims to improve driving behaviour among high-risk groups and Caroline Cook of 'Pay it Forward with Kindness', a group promoting good deeds in local communities.
Attendees at Bootcamp received expert coaching during workshops specially designed to further their understanding of crucial business methods such as fundraising, networking and innovation. Participants were then given 15 minutes to pitch their idea to a panel of judges.
Following the completion of Bootcamp, six Impact applicants and twelve Elevator applicants will be chosen to proceed to the next stage of the selection process.
This year the competition will be providing €420,000 in direct funding to nine social entrepreneurs. In addition, direct support valued at €180,000 will be made available to successful applicants ensuring that they are fully equipped to bring their vision to fruition as soon as possible and have a positive impact on their respective communities and beyond.
CEO of Social Entrepreneurs Ireland, Darren Ryan, said: "We are delighted to have had so many strong entries to our Awards Programme this year. Bootcamp is one of the most exciting days of the year for us as we have the opportunity to meet Ireland's top social entrepreneurs.
We are constantly inspired by the passion and dedication we see at Bootcamp and can't wait to hear our shortlisted social entrepreneurs' ideas to change Ireland."
Irish headquartered international company DCC plc have sponsored the awards selection process for the last five years. CEO of DCC, Tommy Breen, said, "We are proud to support the SEI awards. It is a great privilege to play a role in supporting Ireland's brightest and most ambitious entrepreneurs working to have a positive impact on our society."
The successful applicants will be announced at a gala ceremony in October 2015. For more information about the competition please visit www.socialentrepreneurs.ie
Receive quality journalism wherever you are, on any device. Keep up to date from the comfort of your own home with a digital subscription.
Any time | Any place | Anywhere
Posted: 2:53 pm May 25, 2015