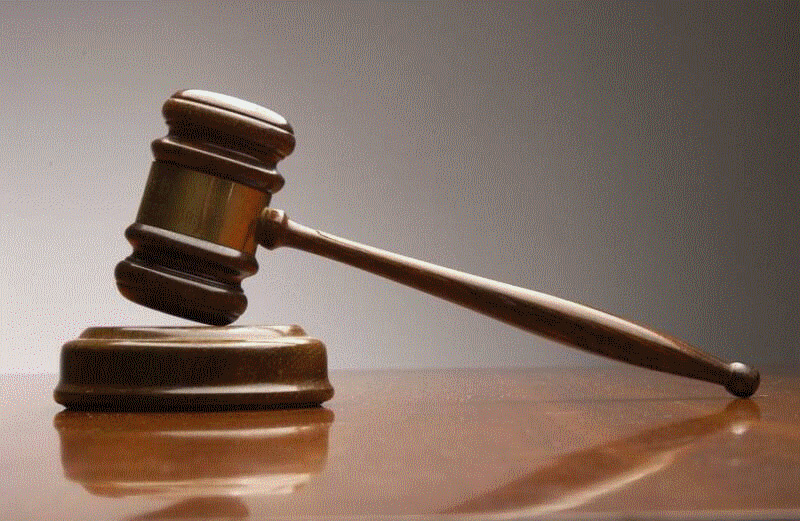 Reporting by By Fiona Ferguson & Claire Henry
A man who raped his sleeping girlfriend in her home has been sentenced to five years in prison, with the final two years suspended.
Francis Bourne (47) of Lower Main Street, Buncrana pleaded guilty to the rape of a woman at her home in Donegal on November 31, 2016.
The woman was aged 28 at the time of the offence, while the accused man was 41 years old. The woman told the Central Criminal Court that Bourne had "used my body for his selfish needs."
She asked for him to be named but did not wish to have her own name published.
The court heard that the couple had cuddled before the woman fell asleep, but she was awoken to find him having penetrative sex with her without her consent. Bourne has no previous convictions.
Passing sentence on Thursday, Mr Justice Paul McDermott said that since the rape, the woman has suffered from nightmares, depression and suicidal thoughts and has become extremely withdrawn.
Mr Justice McDermott said the mitigating factors in the case include Bourne's guilty plea, his expression of remorse and his distress for what he has done. He noted that Bourne is assessed as being at a medium risk of reoffending.
He said he also took into account Bourne's lack of previous convictions, his voluntary work, and the significant mental health issues he has suffered from his early teenage years. He sentenced Bourne to five years in prison but suspended the final two years for two years under strict conditions.
Bourne was ordered not to approach or have any contact with the woman in any way; either directly, by third parties or via social media.
An investigating garda told the court that the injured party had first made gardaí aware of the allegation in June 2017.
She said she had been in a good relationship with the accused and they had a healthy sexual relationship. The garda said on the night of the offence they had gone to bed, cuddled up and she fell asleep.
She said she was woken gently by a weird feeling and realised he was having sex with her. She felt he was making an effort to be quiet, and once he ejaculated, he got slowly out of bed and tip-toed out of the room.
She went downstairs and spoke to him. Bourne told her he could not sleep and had come down for a smoke. She waited for him to say something and mentioned she was sore, but he said nothing.
She said it took a long time for her to accept what had happened because she was in love with him. She disclosed what had happened to a friend, who told her it was rape.
The woman gave her phone to gardaí during the investigation, and it was found to contain a text from Bourne admitting rape and messages saying he was "truly and deeply sorry."
In her victim impact statement, the woman told the court that Bourne had "used my body for his selfish needs." She said she had lost a lot that night, including her dignity, self-worth and trust in her partner, the person she had thought she was closest to.
The woman outlined the impact on her daily life, describing how "everyday moments", such as a storyline in a soap, can leave her distressed. She also told of the adverse effects on her family and friends.
She said she was not the same woman she had been, and her life was changed forever. She said the effect on her will "haunt future relationships."
The garda agreed with Michael O'Higgins SC, defending, that Bourne had admitted what he did when she later confronted him, and he apologised and said he did not know what he was thinking.
He sent messages apologising for what he had done and asking for another chance. The garda agreed with counsel that the accused was active in voluntary work in his locality.
He said it was a somewhat unusual case with the couple having a very active sex life and the woman falling asleep after consensual intimate contact but waking to find him engaged in sex.
Mr O'Higgins said his client has recognised his wrongness and culpability and it is safe to say this event has changed how he will do things in the future. He said he has little recall of the event.
Counsel handed in several testimonials and outlined a traumatic incident the accused man had been involved in prior to this offence in the course of his voluntary work. He said his client has an excellent work history.
A psychological report ordered for the court outlined a "tumultuous childhood" and a diagnosis of depression as a teenager.
CCC.nuacht Teoranta    © 2023
Receive quality journalism wherever you are, on any device. Keep up to date from the comfort of your own home with a digital subscription.
Any time | Any place | Anywhere
Posted: 10:20 am January 27, 2023
A COURT has heard that a 54-year-old Convoy man who sexually assaulted a 14-year-old girl has the support of...