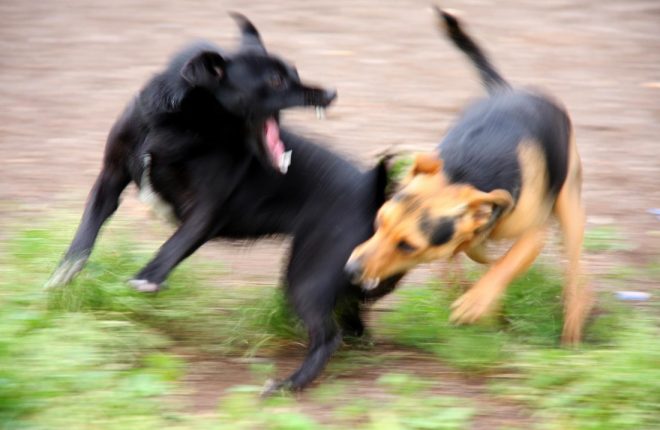 AN animal rescue volunteer has warned that dogs are being stolen in Donegal and used in the savage world of animal fighting.
Tara Lafferty, who works with Animals in Donegal in Rossnowlagh, said family pets were going missing on a weekly basis with many of them ending up in the barbaric world of illegal dog fighting.
Dog fighting or 'rolling' as it is known among the criminal underworld has been illegal in Ireland for nearly two centuries.
But the Irish Society for the Prevention of Cruelty to Animals (ISPCA) says it is under no illusion that the violent practice still continues today.
The ISPCA says that where previously fights would have been fairly well organised, they have seen cases where dogs have simply been thrown together.
The ISPCA added that they had received anecdotal evidence of dogs being stolen by individuals who think they would make good fighting animals.
Tara Lafferty told the Donegal News that her organisation was convinced dogs were being stolen locally for use in the grim fighting industry.
Ms Lafferty said they were getting reports of missing animals on a weekly basis.
She said dog owners needed to be vigilant to the threat posed by those involved in dog fighting.
"There are quite a number of fighting rings and betting rings in Donegal," the animal welfare volunteer told the Donegal News.
"Safety is a key concern for all dog owners.
"Dogs shouldn't be let out to play in the garden unsupervised because there is that possibility someone will come along and steal it."
Animals in Donegal said that across Ireland, dogs were vanishing by a rate of as many as ten per week.
"They are either taking the dogs for fighting or for high end betting rings. They can also be stolen for breeding and unfortunately that is rampant in Donegal," Tara Lafferty said.
AID said that making sure a pet is microchipped and properly registered were two ways of beating the criminals.
Ms Lafferty said that as recently as last week a Chihuahua was stolen from a garden in Carrigans.
Two individuals were spotted walking into the garden and taking the dog but the family managed to retrieve it after a social media appeal.
More often than not though, stolen dogs are never found, say Animals in Donegal.
Tara Lafferty also warned people who are looking to rehome their dog not to give it away for free.
"It would be better to charge a small fee and do a home check on the people," said Tara.
"If that fails ask for photographic ID of the person to make sure they are who they say they are."
Receive quality journalism wherever you are, on any device. Keep up to date from the comfort of your own home with a digital subscription.
Any time | Any place | Anywhere
Posted: 4:52 pm August 9, 2017