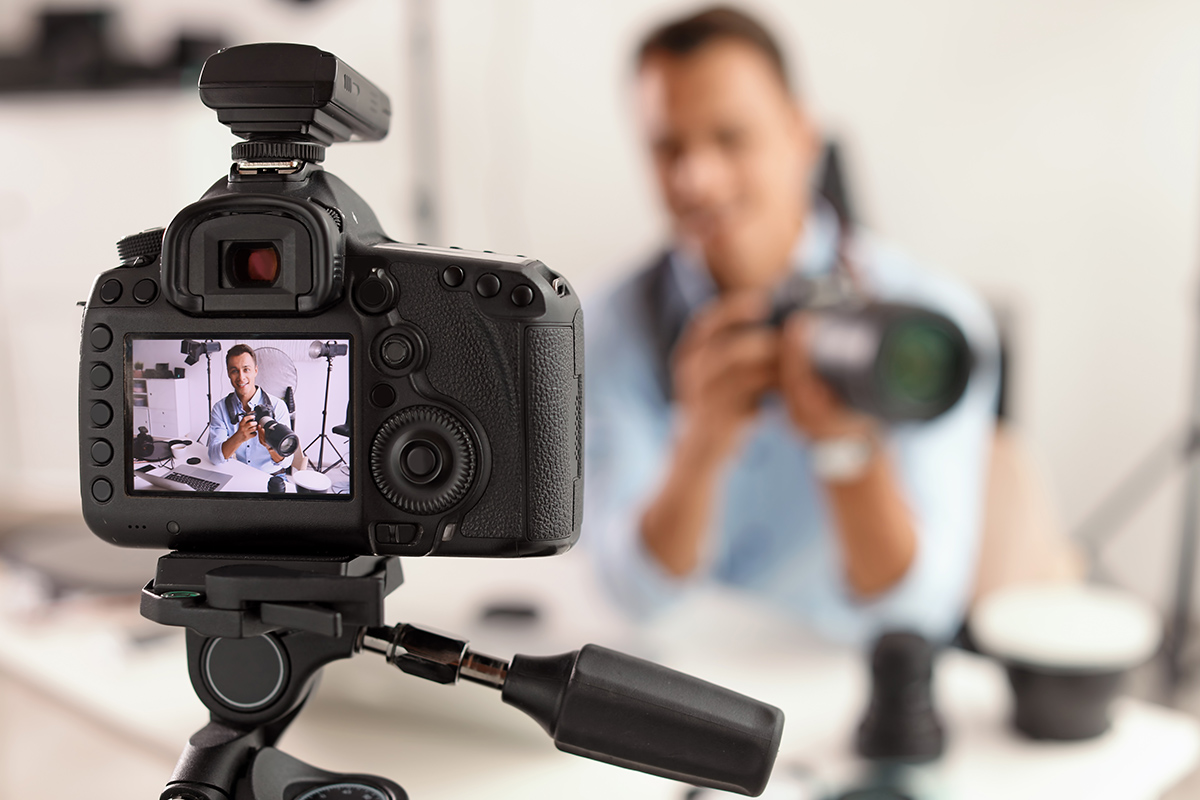 Video marketing is taking the visual world by storm and is the perfect opportunity to demonstrate the value of your brand, your people and your services – all in a concise and memorable way.
Video marketing has revolutionised how salespeople connect and engage with their consumers and that is why video content is at the core of the Digital Lab service.
"Video engages even the laziest buyers and builds trust about the brand"
– Ariel Giusti, online marketing and social media expert
With video consumption rising 100% every year it is very important that local businesses capitalise on this important element of online marketing, to attract consumers to your brand and increase your Internet presence.
Using this fresh and innovative approach the Donegal News Digital Lab team will help create informative and engaging videos for your business to heighten your brand awareness.
The videos will be optimised for each multimedia platform so they are easy to find and shown on search engines – a key element in transforming your businesses' brand.
The videos produced by the Donegal News Digital Lab team will mimic the content produced on each digital platform and like all native ads will be non-disruptive to the regular flow of editorial content.
What are the benefits of video advertising?
• Reaches twice as many people
• Large consumer engagement
• Concise
• Educational
• Entertaining
• Short
• Optimised for Google
Digital Lab powered by the North-West News Group in partnership with Buymedia, provides digital marketing services that drive results. With local expertise and innovative tools, our digital strategies help local businesses reach, connect and engage with your audience on the Internet.
Buymedia is the leading digital platform that makes digital marketing easy for SMEs. Powered by the latest technologies and expertise, buymedia can help SMEs plan and execute powerful digital marketing campaigns that drive results. For more information visit www.buymediahq.com
Fergal O'Connor and his company Buymedia are changing the way SMEs reach and connect with their audience by using the innovative online tools and strategies. Fergal has more than 20 years of experience helping local businesses improve their marketing results. For more information visit: https://www.linkedin.com/in/fergaljeoconnor/
Ariel Giusti is an international expert on online marketing and social media with more than 15 years of experience developing successful Internet products, sales and marketing strategies. Ariel is also part of KREALANDIA, a marketing lab based in Madrid, that creates innovative digital marketing products for SMEs. For more information visit: https://www.linkedin.com/in/arielgiusti/
Posted: 3:31 pm June 3, 2019