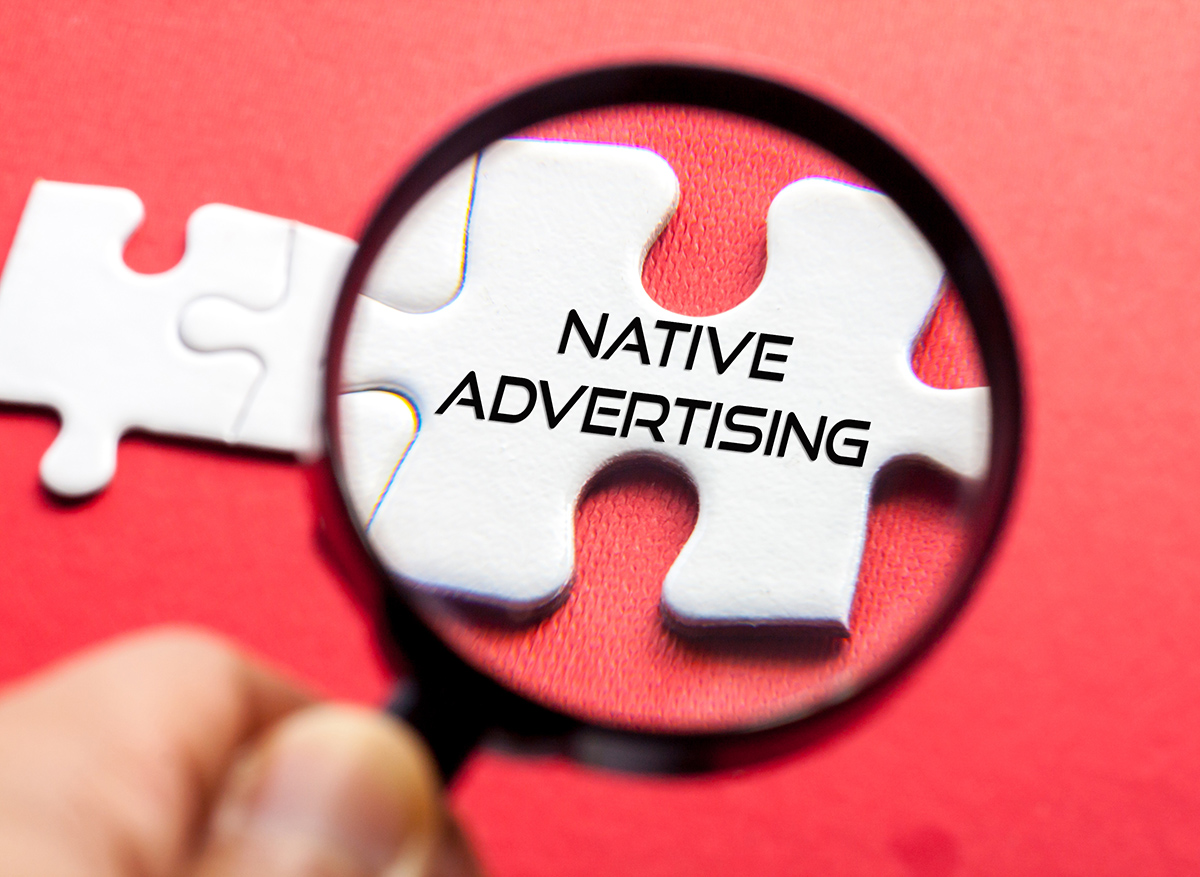 So what is 'Native Advertising'?
Put simply it is a form of online advertising that matches the form and function of the platform in which it appears.
Also known as 'sponsored content', native advertisements fit perfectly with the editorial flow of the page and are non-disruptive, unlike traditional pop-up ads.
Native advertisements are a great marketing tool for modern advertisers because their message sits, looks and feels like news, making them nine times more likely to be clicked on than regular display ads.
Using this effective marketing tactic the Donegal News Digital Lab team will create sponsored news content for your business helping to promote your brand in a straightforward and affordable way.
Advertisers can benefit from two types of native advertising through the Digital Lab service:
1. Native 'advertorials' ads – editorial content created to advertise your brand using both text and images
2. Native video ads – compelling and informative videos used to advertise your business which will reach a large audience.
What are the main benefits of Native Advertising:
• Used in important news media outlets
• Boasts advertisers presence
• Great brand exposure
• Helps consumers buying process
• Captures more attention
• Generates engagement
• Non-intrusive
Why is Native Advertising important?
In a world saturated with advertising consumers tend to be quite distrustful of any content they know is paid for and avoid it where possible.
However unlike traditional forms of invasive advertising such as pop ups and banner ads, native advertising is not over-bearing and helps reach audiences without disrupting the flow of the page.
In research conducted by IPG and Sharethrough it was established that consumers looked at native advertisements 52% more frequently than banner ads.
Plus using native advertisements increases company presence on search engines and boasts ranking, making your business more accessible to consumers.
Digital Lab powered by the North-West News Group in partnership with Buymedia, provides digital marketing services that drive results. With local expertise and innovative tools, our digital strategies help local businesses reach, connect and engage with your audience on the Internet.
Buymedia is the leading digital platform that makes digital marketing easy for SMEs. Powered by the latest technologies and expertise, Buymedia can help SMEs plan and execute powerful digital marketing campaigns that drive results. For more information visit www.buymediahq.com
Fergal O'Connor and his company Buymedia are changing the way SMEs reach and connect with their audience by using the innovative online tools and strategies. Fergal has more than 20 years of experience helping local businesses improve their marketing results. For more information visit: https://www.linkedin.com/in/fergaljeoconnor/
Ariel Giusti is an international expert on online marketing and social media with more than 15 years of experience developing successful Internet products, sales and marketing strategies. Ariel is also part of KREALANDIA, a marketing lab based in Madrid, that creates innovative digital marketing products for SMEs. For more information visit: https://www.linkedin.com/in/arielgiusti/
Posted: 3:32 pm June 3, 2019