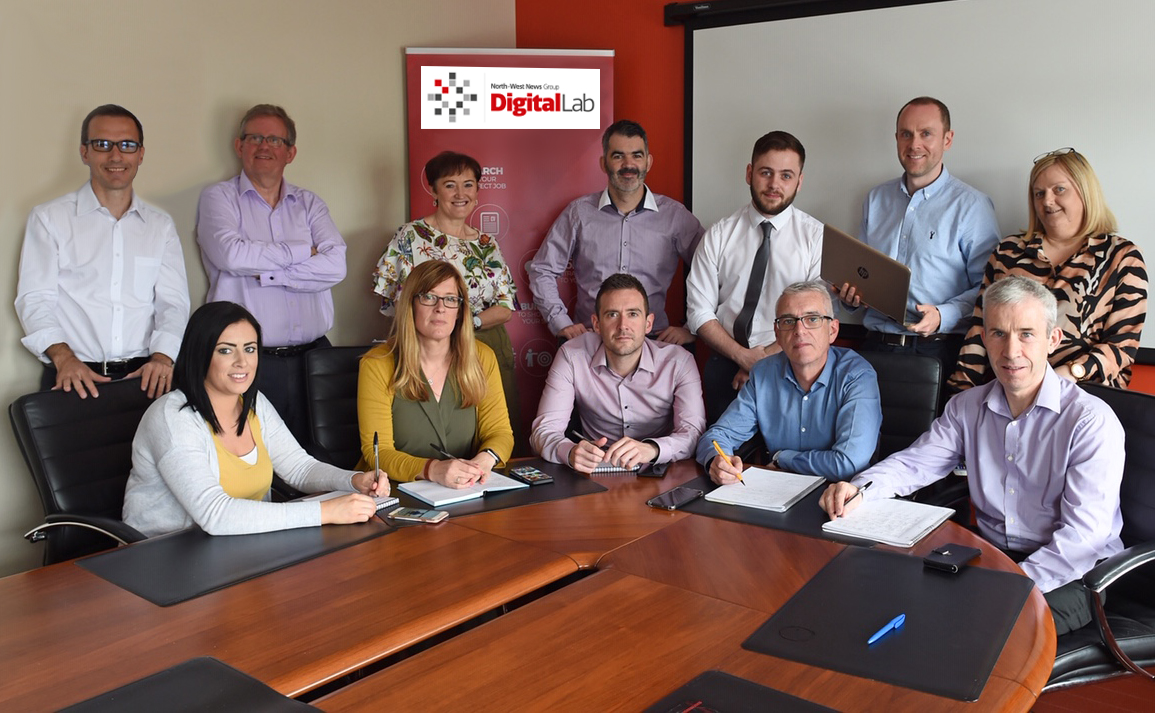 The North-West News Group – which publishes the Ulster Herald, Tyrone Herald, Dungannon Herald and Strabane Chronicle, as well as two other regional titles the Fermanagh Herald and Dongeal News – has just launched an exciting new agency – Digital Lab – which is designed to make digital marketing simple for the local business community.
Partnering with leading digital marketing experts Buymedia, our new digital agency will deliver a new marketing service that will solve the unserved needs of modern advertisers.
Marketing is a key element of any business today and in addition to the popular advertising avenues offered by newspapers, local businesses are now able to extend their reach into the digital world.
However, for many business owners, it can be very difficult to navigate the ever-changing complexities of the digital era and that's where Digital Lab can help. Digital Lab have teamed up with specialists at Buymedia who have over 20 years experience in advertising, media and marketing, to help local small and medium-sized enterprises (SMEs) throughout the North-West get a better return on their advertising and build their online audience.
Why should you choose Digital Labs?
To be successful, businesses need to be visible to the masses. In addition to maintaining a regular presence in their local newspaper they also need to ensure that they and have a strong Internet presence and that's where we come in.
Digital Lab will help your business create visually engaging and relevant content to monetise your internet, social media and print presence.
The Donegal News's Digital Lab experts will help increase your Internet visibility, making your company easily accessible through search engines and thus much simpler for users to connect and engage with your brand.
Announcing details of the new marketing initiative which is being rolled out across all of the company's publication sites in Tyrone, Fermanagh and Donegal, Dominic McClements, Managing Director of North-West News Group said the project will help transform the marketing opportunities for local businesses.
"Our company is already well known throughout the region for its ability to reach out and engage with the readers of our newspapers," said Dominic.
"Each week, businesses who advertise in our titles can connect with over 150,000 of our readers who regularly buy our products and if you add to that our significant online following we have a very valuable audience for local business.
"Now, with the launch of Digital Lab, we are offering local businesses a one-stop-shop for achieving all their marketing needs."
Digital Lab is powered by the North-West News Group in partnership with Buymedia – a Dublin-based digital marketing company (www.buymediahq.com).
"Buymedia specialises on creating digital marketing services that drive results," explained Fergal O'Connor of Buymedia.
"With local expertise provided by North-West News Group and innovative tools, our digital strategies help local businesses reach, connect and engage with your audience on the Internet," he added.
Local businesses who sign up for the Digital Lab service will also benefit from the experience of international marketing expert, Ariel Giusti, who has more than 15 years of experience developing successful Internet products, sales and marketing strategies. Ariel is also part of KREALANDIA, a marketing lab based in Madrid, that creates innovative digital marketing products for SMEs.
Posted: 3:36 pm June 3, 2019