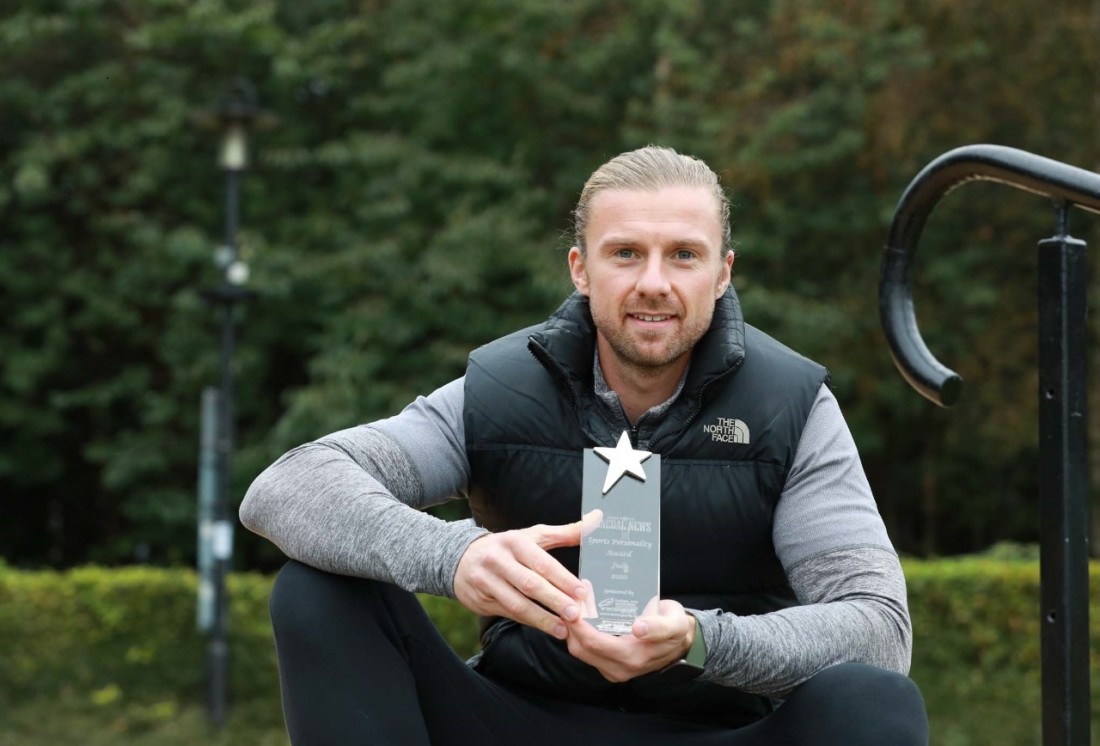 KEITH Cowan conceded that he felt his chance of winning major honours had passed by, but a famous Irish Cup triumph in Windsor Park on the last day of July will be cherished for a long time to come.
Cowan is a popular figure in the local football scene and was a Finn Harps stalwart for much of the last decade.
There were promotions and plenty of highlights during his time at Finn Park but no career-defining silverware as such.
However, his CV was updated when he helped his new club Glentoran to an Irish Cup Final victory over Ballymena United.
It was a tight game that was locked at 1-1 until Robbie McDaid scored the winner in the 115th minute.
"It was just a brilliant experience," said Cowan, who was this week awarded the Donegal News Sports Personality of the Month for July, in conjunction with Brian McCormick Sports & Leisure.
"I thought my chance of winning big trophies was gone – not that I was challenging for too many before that anyway.
"I was excited about my move to Glentoran and they are just a great club to be involved with.
"The people around the club and the fans are so passionate and it meant so much to them to win the Irish Cup.
"It was a great night and I really cherish the memories from it especially after the year we've had.
"Like a lot of people I had plans for the summer that had to fall to one side. I was actually meant to spend some time in New York.
"But it was a nice replacement to get that week and the Irish Cup."
The Glens saw off Cliftonville in the semi-final and only had four days to get ready for the final.
Cowan said: "It was all just crammed in over a few days and it was hectic enough to be honest.
"We played on the Monday night and it went to penalties, and then the final on the Friday went to extra-time as well.
"We had played a few friendlies against Harps and a few other teams but you're maybe getting 45 minutes or an hour and then the manager is giving someone else a run.
"So to go from that to two extra-time games in four days was tough. I was never more exhausted after a match than the final but thankfully we got the right result."
Cowan has been well received by the Glentoran supporters and has been nicknamed 'the Ramelton Ramos' after Real Madrid defender Sergio Ramos.
He says it was clear to see how delighted the fans were with the Irish Cup success.
"It meant a lot to the supporters and they came out to the streets to the cheer us off before we went to Windsor.
"For a huge amount of them, Glentoran is all that matters.
"I had people running after me in the street in Belfast, and showing me tattoos of the last time they won it.
"It's great to be part of that history now."
The Irish Cup win opened up another door for Cowan as he got to play in the Europa League.
Glentoran defeated HB Torshavn from the Faroe Islands 1-0 before losing out to Motherwell 5-1 at Fir Park.
That was disappointing but it was still a campaign to remember.
However, the focus has now switched to the new season with the Irish League Premiership due to start on Saturday October 17 as long as things don't escalate too much more in the north.
"We're all looking forward to the start of the season and have been working hard.
"We have been playing two friendlies every week, mainly against Championship sides and getting up to speed.
"We have serious quality in the squad and a lot of competition for places.
"Our goalkeeper is an international and we have three or four Northern Ireland Under 21 internationals as well, so the standard is high.
"Most of our players are full-time and in five days a week, and that is a bit of a struggle for me obviously because I can't get up to Belfast as much as that.
"But I'm working away at my fitness and it's a great place to be at the minute, and there's a bit of spotlight on us with our investment.
"We play Bangor in the County Antrim Shield this week so we will be hoping to get a good result in that."
A UK-based consortium have invested heavily in Glentoran since 2019 and they have one of the strongest squads in the league.
They have also added another Donegal native to their ranks in the shape of Dale Gorman, who Cowan rates highly.
"I'm not sure who is showing who the ropes.
"Dale is living up in Belfast with Paddy McClean and our goalkeeper from Gibraltar, Dayle Coleing. He tells me it's an experience!
"He seems to be enjoying his football and you can see from the games we have played the quality he has.
"I think Glentoran will be a really good fit for Dale and a springboard for a big move at the end of next season if he puts in the displays."
Cowan has been a busy man in recent weeks and also started up a podcast called 'Allergic To Silverware' with his former Harps teammate Mark Forker.
It has proven to be a real success and the pair recorded an episode with Felix Healy over the weekend.
"It was just an idea we had over lockdown and it seems to have been well received.
"It's a bit of an acquired taste but people with an interest for football in the North West might enjoy it.
"We have told a few funny stories from our own careers and have had ex-players and ex-managers on and we have a few more guests lined up too.
"We have a good laugh – often at our own indifferent careers.
"It's light-hearted but there is the odd bit of seriousness in there as well about the struggles that players come across.
"It's great to get feedback and we just hope people take it in the right spirit, and we are certainly not out to get at anyone. It has been really enjoyable so far."
Receive quality journalism wherever you are, on any device. Keep up to date from the comfort of your own home with a digital subscription.
Any time | Any place | Anywhere
Posted: 12:18 pm October 11, 2020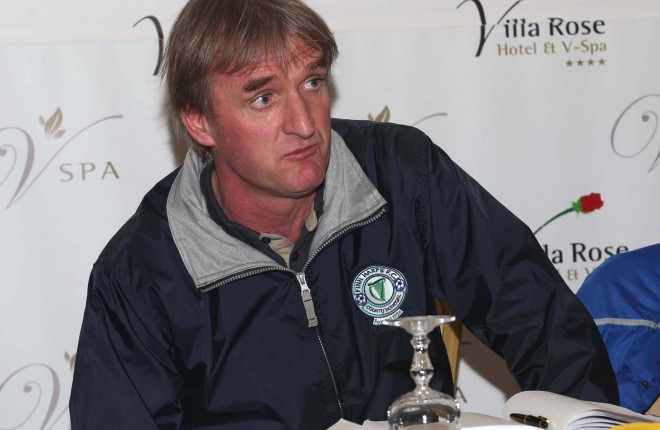 FINN Harps manager Ollie Horgan will ask his charges to 'go to the well' for one last time this...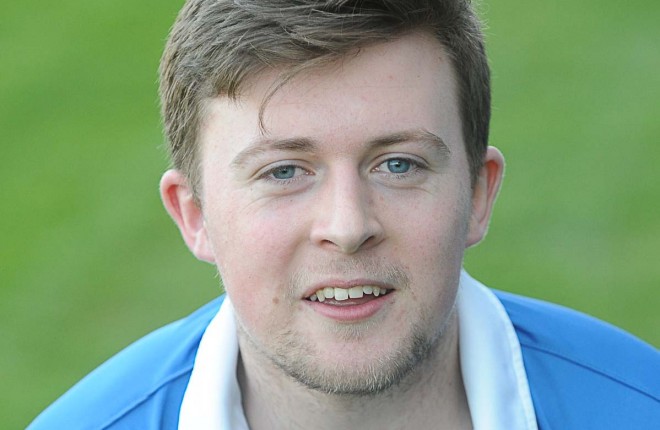 Tony McNamee gives us an insight into the Finn Harps dressing room.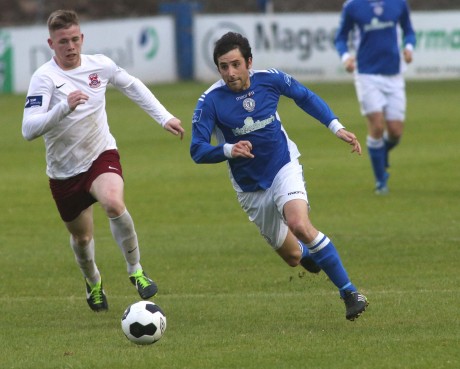 GARETH Harkin has signed for another season at Finn Harps.