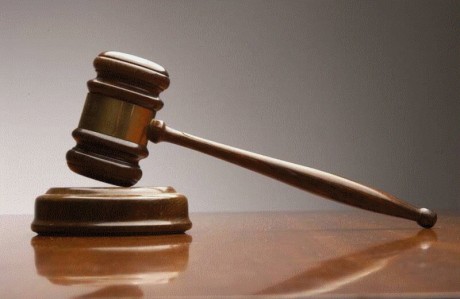 A MAN who lied about being at the wake of a tragic Ardara teenager, the same night he crashed into a neighbour's car, was ordered to do 140 hours community service at Monday's sitting of the District Court.
John Porter (34) of 53 Abbey Park, Manorcunningham, had pleaded not guilty at an earlier hearing to a charge of causing criminal damage to his neighbour, Dilaver Elahi's, car at the same address in the early hours of Saturday, January 21, 2012.
He also denied giving Gardai false information, namely claiming his car was stolen, on the same date.
Two days of evidence had been heard in the case back in June, however, he was convicted in September.
During those hearings, Porter claimed his car was stolen on the day in question and, as a result, he was forced to thumb a lift to Ardara, so that he could attend the wake of 16-year-old Martina Maguire.
Both his parents, who live in Ardara, also gave evidence that Porter "may" have stayed in their house on the day the offences took place. His mother told the court that she was a florist and had made floral displays for the wake.
The popular teenager had passed away at Our Lady's Hospital for Sick Children, Dublin, after losing her battle with cancer on the previous day – Friday, January 20.
At Monday's sentencing, Judge Paul Kelly referred to the great lengths Porter went to, in order to deny the charges.
He convicted Porter of giving false information to Gardai and ordered him to carry out 100 hours community service, in lieu of four months in prison.
In relation to the criminal damage charge, he was ordered to do a further 40 hours in lieu of two months in prison.
For full report, see Friday's Donegal News or subscribe to our digital edition.
Receive quality journalism wherever you are, on any device. Keep up to date from the comfort of your own home with a digital subscription.
Any time | Any place | Anywhere
Posted: 3:57 pm December 9, 2014