BY HARRY WALSH
THERE is still no Consultant Urologist at Letterkenny General Hospital, six months after the controversial departure of Mr Kevin Moran.
The Donegal News has learned that all elective urology is being provided at University Hospital Galway and Portiuncla Hospital, Ballinasloe while in-patient treatment for some patients has been arranged in Northern Ireland.
The HSE also confirmed that finding a replacement for Mr Moran "may take some time."
In response to a query from the Donegal News, management at Letterkenny General Hospital said that they were fully committed to maintaining and enhancing the urology service at LGH.
"To this end the interim arrangements and planned development of the urology service are designed to ensure safe quality care for patients with urological conditions both now and into the future," the statement read.
At the time Mr Kevin Moran, Consultant Urologist, left his post at Letterkenny General Hospital back in February he expressed concern about his workload; the 'ever growing' waiting-list and his fear for the future of Urology services at the hospital.
"The main issue is recruitment and retention. For example, to replace me takes a general surgeon and a urologist , two people, two disciplines, and while they're able to get a locum general surgeon I believe they will have a major difficulty recruiting a Urologist.
"The out-patients list is quite phenomenal. It's mind boggling in fact. The wait for a routine appointment is two years, two months, for urgent appointment it's one year and four months while the recall backlog is two years." he said at the time.
In reply, the HSE said this week that Saolta University Health Care Group was working with the Consultants Appointments Advisory Committee – Public Appointments Unit and National Recruitment Service to appoint a permanent consultant urologist.
"However, this process may take some time. In the interim Letterkenny General Hospital – Saolta University Health Care Group have advertised for both a temporary Consultant General Surgeon and a Consultant Urologist, in both the national press and international medical publications. In addition, the hospital is liaising with multiple agencies in an attempt to source suitable candidates."
A temporary general surgeon has been appointed to provide Emergency General Surgical workload and the permanent post has been advertised.
"Because this post has no elective urology commitments, we have been able to expand the volume of elective general surgery work undertaken at LGH through the appointment of this Surgeon. This will have the effect of stabilising and indeed reducing waiting times for general surgery," the HSE said.
"Urology cover has been provided by a Galway-based Consultant Urologist working with the team in Letterkenny. Through these arrangements, urology outpatient; day surgery and cystoscopy have been provided at LGH.
"The long standing arrangement whereby patients requiring emergency in-patient urology admission were referred to University Hospital Galway (when there was no Urologist on call at LGH) has been extended to all emergency urological cover. In addition, elective urology is being provided from within the Saolta Group at University Hospital Galway and Portiuncla Hospital, Ballinasloe. Inpatient treatment for some patients has also been arranged in Northern Ireland. These interim measures ensure that inpatient urology care continues to be provided while a Consultant Urologist is being recruited for Letterkenny," the statement read.
Receive quality journalism wherever you are, on any device. Keep up to date from the comfort of your own home with a digital subscription.
Any time | Any place | Anywhere
Posted: 6:06 pm September 4, 2015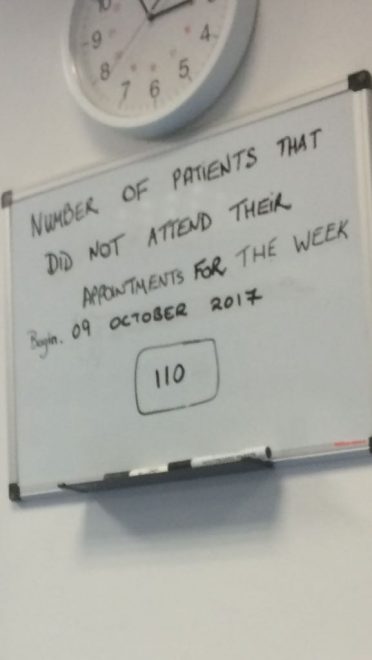 The DNA figures vary week by week and can range from 75 to 129. In the month of June...