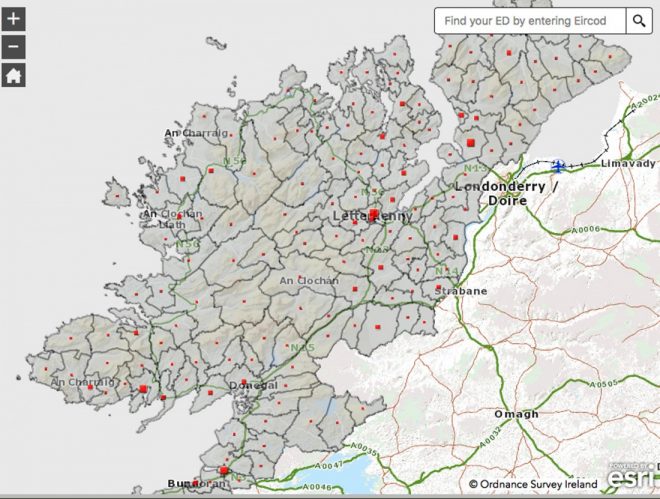 THE GP and Clinical Lead of the Covid hub centre in Letterkenny has warned the situation remains fragile and what we do now is going to influence the next wave.
While Donegal has the second-highest 14-day incidence rate of confirmed cases per 100,000 population nationally, Dr Paul Armstrong said the situation could change quickly.
"The only reason we're managing to keep the hospital and mortality figures down in Donegal at the moment is the huge effort that has gone into managing the disease safely and effectively to date," Dr Armstrong said.
The hub has provided an important safety valve in keeping numbers down, Intensive Care beds free and Letterkenny University Hospital from being overwhelmed since it first opened back in April. Over the past number of days, up to twenty five people have had appointments at the hub each afternoon.
"There's a much younger cohort of people around Donegal getting Covid-19 these past few weeks. They're more active, meeting more people and many of them show little or no symptoms. Fortunately, so far it isn't significantly affecting the older, more vulnerable age groups because they're still being careful in terms of isolating and cocooning," Dr Armstrong said.
The big fear is that the virus will get back into the older population leading to more people requiring hospital treatment.
"At the moment the hospital is coping quite well but the message needs to get out there loud and clear – we need to reduce our number of contacts. I'm seeing young people who've had close contact with six people one night, three the next night and so on. People of all ages must try and cut back on unnecessary contacts," Dr Armstrong said.
The Lifford based GP said that the virus had been particularly active along the border region in the past few weeks. Indeed, Derry City and Strabane District had the highest numbers in Northern Ireland (23) on Tuesday with Donegal reporting 18 cases for the same day.
Highest
The number of new Covid-19 cases in each Local Electoral Area (LEA) were highest in the Letterkenny and Lifford/Stranorlar areas last week.
"There were issues around the border last week but the danger with breaking the figures down into Electoral Areas is that people elsewhere think that it's no longer their problem. For example, Inishowen's figures were very good a week or two ago but that can change quickly. No one can afford to get complacent. It's everywhere and it's easy to transmit. Donegal is a big county is some ways but it can be very small in other ways," he said.
Testing in Donegal remains very efficient and there's a quick turnaround whereas in many parts of Northern Ireland people have to travel large distances to get tested.
"Testing is very efficient and works well in the most part here in Donegal. The staff in Letterkenny are fantastic and we can get results back in 24 to 48 hours in most cases which makes it really helpful in tracing people who are positive and their contacts," he said.
Earlier this week Donegal TD, Pádraig Mac Lochlainn called on the HSE to clarify why people from Donegal, including children and older people, were being forced to travel long distances twice for covid tests and then hospital procedures.
"It appears to be an issue around hospitals that require patients to have pre-op testing done. The hospitals are supposed to organise that for themselves but, in some cases, they haven't done that. It's a technical issue that hospitals need to sort out themselves," Dr Armstrong said.
DCU Professor Anthony Staines believes Donegal is one of a number of counties that should now move to level four restrictions.
Level four would mean restrictions such as no visiting other households; only six people being allowed attend weddings; and gyms and leisure centres being forced to close.
Professor Staines suggested such a move would help bring the virus under control.
"On a personal note I wouldn't welcome it but maybe that's the evidence that is being put forward. If people modify their behaviour and reduce their contacts it will reduce the spread of the disease and make it more controllable. If it's controllable we can manage it, if not then God only knows what level the whole country will soon be at," Dr Armstrong said.
Receive quality journalism wherever you are, on any device. Keep up to date from the comfort of your own home with a digital subscription.
Any time | Any place | Anywhere
Posted: 12:26 pm September 24, 2020