by Louise Doyle
l.doyle@donegalnews.com
A CANADIAN activist who operates a dispensary in her hometown distributing cannabis for medical purposes has met with the Donegal woman behind a major campaign locally.
Chief Officer of Empowerment Founding Chapter Chairwoman in the Kootenay Region, British Columbia, Kaleigh Herald, said she wants to see Ireland adopt a more progressive approach on its view on the legalisation of the plant for medicinal purposes.
Earlier this week she met with Candice Faulkner, the Donegal woman at the helm of Donegal Cannabis Social Club, which, since its inception in November of last year, has been attracting major, positive reaction. The group is advocating for the right for those in Donegal to access legal, whole plant cannabis for medical and wellness purposes.
Canada was the first nation to legalise marijuana for medical use in 2001 through the enaction of Marihuana Medical Access Regulations (MMAR). The regulation to access cannabis for medical purposes, established by Health Canada 15 years ago, defines two categories of patients eligible to access medical cannabis: Those with severe pain through, for example, Multiple Sclerosis, spinal cord injury or seizures from epilepsy, and those applicants who have debilitating symptoms. However, marijuana for recreational use still remains illegal in Canada.
Speaking to the Donegal News, Ms Herald, told of how her role as a cannabis dispensary operator, despite Canada's progressive attitudes, faces dangers, but added that she hopes to see more dispensaries set up worldwide.
"I dispense medical cannabis products to people. Cannabis is not legalised in Canada so there is a risk to what I do, but dispensaries are able to operate by what's known as a grey or tolerated area in a bid to promote harm reduction. Our City Council has allowed us to operate and my dispensary is one of eight in a town of 10,000 people, which shows the need.
"I see everyone from 50-year-old women going through the menopause to five-year-old children with severe epilepsy and grandmothers with dementia.
"The products we supply range between oils and edible products, which all go through a process to ensure it is a clean, dry herb. We try to offer as many different strains and dosages. They are all regulated and that is one of the disadvantages of not having cannabis legalised. We work with local producers and individuals who have licences to grow for Health Canada. They donate their excess products to us."
Ms Herald is part of a Women Grow Advocacy Group, which provides a safe environment to meet and connect with people.
Having made contact with Ms Faulkner a number of months ago through social media, the pair were delighted to meet up earlier this week and share their campaign experiences.
"We had been chatting back and forth – that is the beautiful thing about this Cannabis community, that you can go from Canada to Ireland to meet someone with the same passion."
Ms Herald says that despite the positive reaction locally, more work remains to be done to "dispel myths" around cannabis.
"I haven't experienced negativity here (in Donegal) but we have become the face of a movement facing prohibition. Ireland is not as progressive as Canada. People are uniformed about the plant. We need to talk about it more."
She believes the pharmaceutical industry in its current form is to blame for misconceptions around cannabis.
"Everyone knows the pharmaceutical company is the number one killer right now. I would urge people to not always listen to what they see and read, but to learn about the plant and its benefits for themselves. Do your own research, clinical studies of its benefits have been proven. This is a plant that is bigger than us.
"I am an activist and will continue to push the reform of cannabis on."
Elsewhere, Ms Faulkner, said a number of recent awareness events with other Cannabis Social Clubs and groups across the country have proven successful.
"It's all very exciting to have our Irish cannabis scene started. We refuse to be treated like criminals. We are all normal people with an interest in a plant which has countless medical benefits. It's great to see more and more people are finding out the truth about cannabis. It makes me very happy.
"The positive reaction has been overwhelming and we hope more people come out of the cannabis closet and join in our fight for legalisation."
Receive quality journalism wherever you are, on any device. Keep up to date from the comfort of your own home with a digital subscription.
Any time | Any place | Anywhere
Posted: 10:30 am September 16, 2016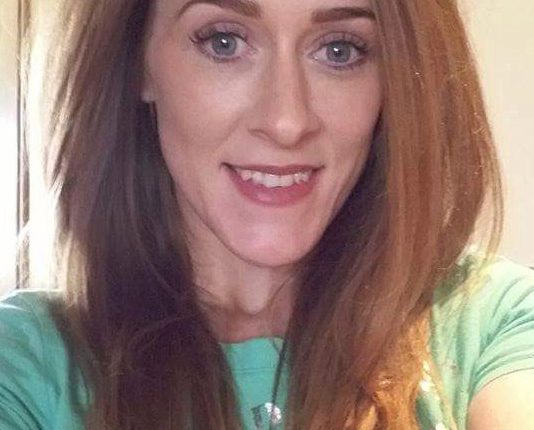 "Alcohol is the gateway drug, not cannabis"