BY SEÁN P. FEENY
IF YOU really want to impress your lady this Christmas then buy her a gift from Donegal craft makers and designers.
Crafts Council of Ireland is encouraging the public to give gifts with meaning this Christmas by choosing authentic Irish-made craft and supporting Ireland's vibrant craft and design sector.
According to research conducted by Millward Brown Lansdowne 89 per cent of women perceive Irish craft as an ideal gift.
This good news, revealed by the CCoI this week, will be very much welcomed by the great talent we have in this county.
CCoI is stressing the huge economic and cultural benefits of giving Irish craft this Christmas and supporting your local Donegal craft makers and designers by purchasing their products.
The council has launched its newly updated website, www.giveirishcraft.com, which features many Donegal designers and craft makers, such as Rathlin Knitwear, Hanna Hats and Edel MacBride designs.
Rathlin Knitwear is a progressive craft business based in the Gaeltacht area of South West Donegal. The company uses a wide range of new and traditional types of raw material including a signature line in Donegal tweed wool. The wool is hand-loomed into sweaters, scarves and hats.
Their tunic style is based on the traditional fisherman's sweater and features heritage stitching. It is very popular with local holidaymaker and star of hit TV series Sex and The City, Sarah Jessica Parker; she belts hers at the waist.
John Hanna is now heading up the Hanna Hats Company. In 1924 David Hanna Snr. started a small tailoring firm in the townland of Donegal on Ireland's north-west coast.
Because of the decline in the market for bespoke tailored suits he decided to specialise in the making of handcrafted hats and caps.
The very first 'Hanna' hat was created in 1964 and it took four and a half hours to complete. It was called the 'Hanna Hat' and given the style number '84'.
Edel MacBride makes creative clothing with exciting yarns and twists of traditional technique.
The designer loves Donegal and Convoy, where she is based, for its down-to-earthiness, wild beauty and because it's home.
"When you cross pollinate fashion with the skill of craft you get originality, something with my stamp on it – something exciting. Like all stories worth telling it starts with a good yarn," she said.
The website showcases a range of gift suggestions selected from the work of over 400 Irish designers and craft makers promoted through the Give Irish Craft campaign.
Prices range from under €10 to gifts of €50, €100 or more. Each product has been Imagined, Designed, and Made in Ireland and the site guides shoppers to where the products can be purchased.
Consumers can easily identify genuine Irish craft through the Imagined, Designed, Made in Ireland symbol on in-store displays at retail locations throughout the country taking part in the Give Irish Craft campaign.
Posted: 2:00 pm December 10, 2012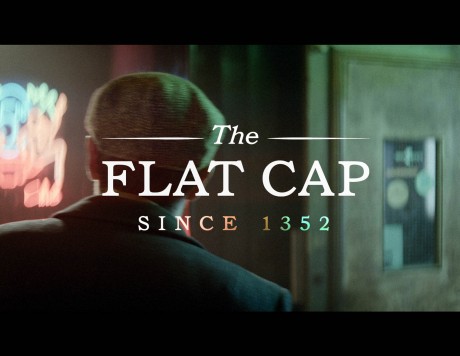 DONEGAL craftsmanship is celebrated in Smithwick's new TV ad campaign, with a flat cap that was spun, woven and...