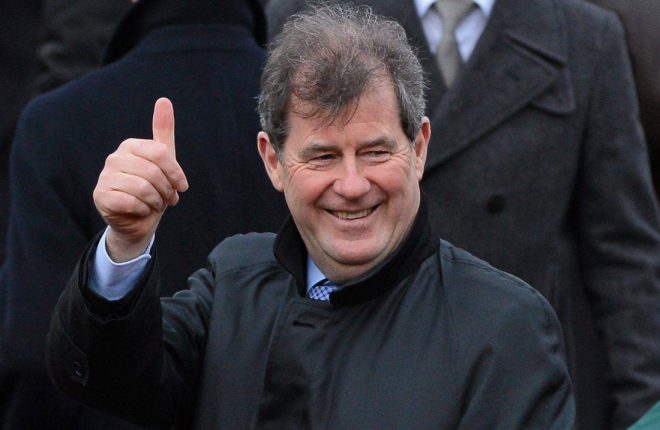 JP McManus, has announced he will invest a further €32 million into third level education across the country, North and South. Donegal school leavers will continue to benefit from the scholarship scheme following the announcement.
JP McManus originally contributed €32 million in 2008 to the All Ireland Scholarships. The additional investment announced today will extend the scheme for a further 10 years, benefiting in total over 2,400 students. Ultimately, he will have contributed €66.5 million to Third Level Education, the largest amount by an individual in the state; consisting of €64 million to the All Ireland Scholarships and €2.5 million to the CBS Sexton Street Scholarships.
In announcing the continuation of the Programme for a further ten years JP Mc Manus said, "Barriers to participation in higher education for students can be complex and varied. Such barriers robhigh achieving Leaving Certificate students the opportunity to access third level education. I hope that thedecision of my wife Noreen and our family to fund a further ten year extension of the "All Ireland Scholarships" programme will help many students over the coming ten years to overcome those obstaclesand build a better Ireland throughout the entire island."
He added; "We greatly appreciate the support we receive from the Department of Education & Skills and Department of Education in Northern Ireland, both of which, invest considerable time and effort into administering these awards."
He was joined by the Minister for Education & Skills, Richard Bruton T.D. and former All Ireland Scholarship recipients to make the announcement in Adare, Co Limerick. Mr Burton welcomed the investment, and said, "I would like to thank JP and Noreen McManus for their commitment to the Scholarships. 
I would also like to thank the trustees for their work in overseeing the scheme, and wish this year's recipients every success for the future. I am sure that the success you have already achieved at second level will only be furthered at third level with the aid of these scholarships."
"Higher education is a central part of our plan as a Government to support a strong economy and deliver a fair society. Education has a unique capacity to break down the cycles of disadvantage. My goal is that every child will have the opportunity to fulfil their potential, regardless of their circumstances." He concluded. 
Posted: 7:00 pm May 9, 2017