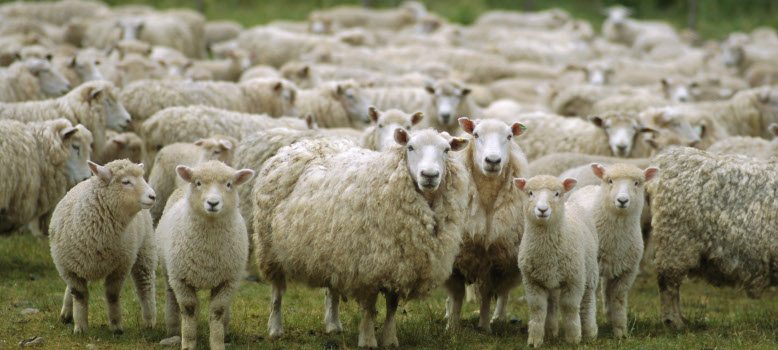 There is wide spread anger and frustration over the declining income crisis on sheep farms.
Speaking following the IFA national sheep farmers meeting in Athlone last night, IFA President Tim Cullinan said farmers have left factories and the Minister for Agriculture Charlie McConalogue in no doubt as to the seriousness of the income situation in our second largest farming sector.
He said farmer concerns were clearly validated in the Teagasc assessment of sheep farm incomes which showed net margins last year dropping by 81% to €7/ewe, a figure which includes the Sheep Welfare Scheme payment. Projections for 2023 of on-going high input costs and difficult market conditions highlight the extent of the crisis in the sector.
Sheep farmers last year increased production by 10% to 75,000/t which generated €476m in export value, an increase of 17%. At the same time, farm incomes were slashed by 81% to €7/ewe in the face of high input costs and market failures to reflect these cost increases.
"This is not sustainable in the vulnerable low-income sheep sector and must be addressed as a matter of urgency," he said.
Tim Cullinan said sheep farmers must get more from the market place and Bord Bia and the factories have a critical role to play, particularly when we see prices of €8.00/kg and higher in our key French market and similarly high prices in the Spanish market of up to €7.50/kg.
He said there are number of concerns raised by farmers on market transparency; the role of imported lambs and carcase meat; and labelling. These must be clarified and resolved.
IFA Sheep Chairman Kevin Comiskey said Bord Bia must move to provide an Export Bench Mark Price tracker for lamb similar to what is available for beef.  Sheep farmers are entitled to know the full value of the market we are exporting our lamb to and the value of these markets to farm gate prices.
The labelling of lamb processed and sold by Irish sheep factories must be clearly set out by the relevant competent authorities – DAFM, FSAI and Bord Bia – and in particular the labelling and monitoring of the process for factory own labels that include product not eligible for the Bord Bia QA label.
He said the integrity of our production systems through country-of-origin labelling enforcement and the additional work carried out to acquire QA standards must be protected at all costs. It's not acceptable if product of non-Irish origin or from non-QA farms carry any of these labels.
"It's critical returns from the market place are maximised, but this alone is not enough to provide economic viability and sustainability on our farms," he said.
"The level of direct support for sheep farmers for the work we do must be increased. The €12/ewe SIS must be paid in full to all eligible ewes and this must be supplemented by additional targeted support to €30/ewe for the year ahead. Store finishers are a vital cog in the production system, particularly for hill sheep farmers and these must be supported to remain active in the market place for the year ahead," he said.
Concluding, the IFA President said Government is sitting on a Brexit Adjustment Reserve fund of almost €1bn which must be allocated before the end of this year.
"This fund must be directed towards our most vulnerable sheep, suckler and beef farmers to offset the impact of disruption in the UK market and provide income stability for these low-income sectors," he said.
Receive quality journalism wherever you are, on any device. Keep up to date from the comfort of your own home with a digital subscription.
Any time | Any place | Anywhere
Posted: 9:45 am January 25, 2023