BY SEÁN P. FEENY
TOMORROW night (Friday), April 25, a member of the next generation of one of Donegal's most famous musical families will be one of the headline acts at the monthly singer's club, Clubeo, at Leo's Tavern, Meenaleck.
Aisling Jarvis, the daughter of Clannad's Moya Brennan and Tim Jarvis, will performing her own unique material at the monthly club which always attracts a great crowd of music lovers and musicians from around the county and further afield.
The 22-year-old, who is also a talented music producer, has been a firm favourite at Clubeo ever since her mother started the monthly event in March 2013, but this is the first time that she will headline the event
Apart from her solo work writing/performing and her work as a studio engineer, Aisling is a permanent member of her mother's band and has toured extensively in Europe and the USA.
Aisling plays guitar, bouzouki, uilleann pipes, keyboards and percussion – to which she adds her unique voice. She has featured on a number of studio albums, but in April 2013 she released her first solo EP, Romeo and Juliet, which features an evocative cover of Mark Knopfler's Romeo and Juliet, along with two of her own original songs and a traditional uilleann pipes instrumental.
Following on from her recent performance on RTÉ's Late Late Show, also making a very special appearance at Clubeo tomorrow is Nicole Maguire.
Nicole grew up in the windswept village of Conna, Co Cork, 20 miles from the coast of Southern Ireland — little grey stone buildings embracing a single road and subjugated under the heavy rolling rain clouds of the Celtic sea.
The Cork singer was championed by American folk legend Nanci Griffith who brought Nicole over the Nashville to record and her star continues to rise.
Of course there will be plenty more talent on display, so don't miss tomorrow's very exciting line-up of Clubeo in Leo's Tavern, Meenaleck, Crolly. Begins 9pm.
Posted: 5:19 pm April 24, 2014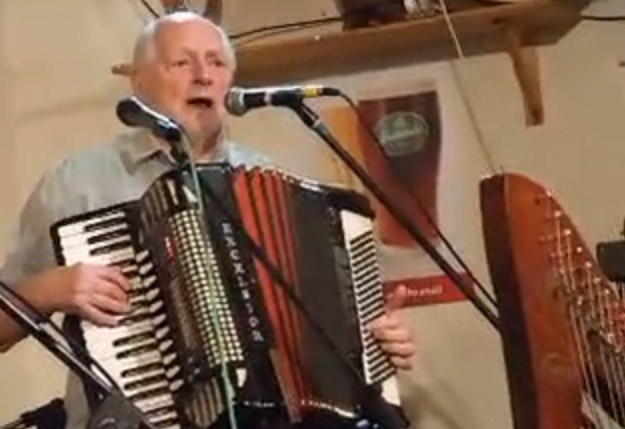 The father of the Clannad musicians has passed away.