There were 58 arrests made in Donegal over the course of the Joule Donegal International Rally, Gardai have confirmed.
The figures are double on the number of arrests made last year.
Outlining the nature of the arrests, Inspector Goretti Sheridan said: "There were 58 arrests in total over the weekend. These included various offences in relation to drugs, public order, dangerous driving, drink driving and criminal damage. One gentleman was also charged with endangerment. It was extremely busy all weekend. The main of the arrests were made on Friday and Saturday during the day.
Inspector Sheridan admitted the numbers of those arrested were up this year compared to  last year.
"The arrests were more than double this year, but there was also a bigger attendance at the rally this year. In the main, the vast majority of people were well behaved and followed the rally as spectators. There was just an element of those who engaged in dangerous driving, which resulted in the arrests.
"With regards to dangerous driving offences, they were happening during the day in Letterkenny. In relation to public order offences, they made up a combination of those who where at the rally and those who weren't. Letterkenny was very busy on Saturday as there were also many people out watching the football.
"The vast, vast majority of people did behave themselves, there was just a small element in those engaging in anti social behaviour.
"The vast majority have been remanded back in court on July 4. We have a couple in Letterkenny Court this morning and some last night. It's up to the court to deal with them now going forward.
"We had lots of gards out on the ground.  A lot of people benefited from a caution regarding their behaviour. Those people were not arrested."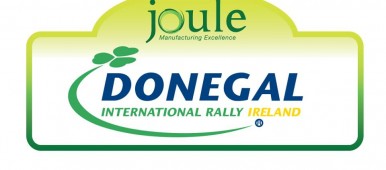 Receive quality journalism wherever you are, on any device. Keep up to date from the comfort of your own home with a digital subscription.
Any time | Any place | Anywhere
Posted: 12:40 pm June 20, 2016