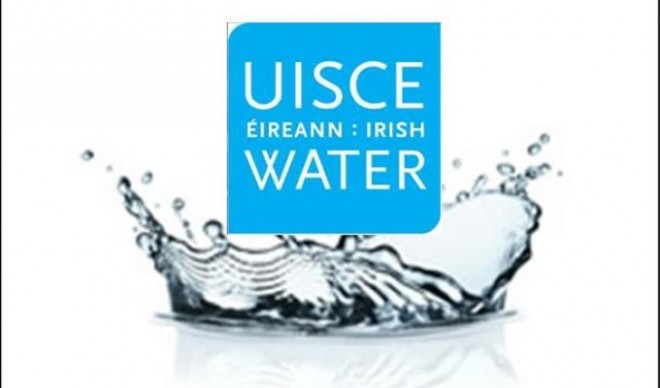 Irish Water is investing €19 million in improving the quality of water supplied to over 40,000 people served by the Letterkenny and Creeslough Water Supply Schemes.
Working in partnership with Donegal County Council, Irish Water has awarded the contract to Glan Agua Ltd with construction due to commence this summer and expected to last for 20 months. The most significant element of this investment is the construction of new water treatment plants at Goldrum, which supplies Letterkenny and at Kildarragh, supplying Creeslough. The contract for the construction of the water treatment plants was signed by Irish Water on Tuesday.
This large scale project will safeguard the drinking water supply for the existing Letterkenny and environs population and provide for economic and population growth into the future. The works will ensure that both the Letterkenny Regional and Cresslough Water Supply Schemes will comply with EU drinking water directives as well as Irish regulations in an area where there is strong industrial, agricultural and tourism activity.
The project also includes the replacement of 4.5km of raw water main from Lough Keel to the new plant at Goldrum, upgraded pumping stations at Lough Keel and Lough Greenan, the construction of 1.5km of trunk water main and 1.1km of distribution main from Goldrum WTP. Once completed these works will lead to the decomissioning of the old Letterkenny and Creeslough water treatment plants.
Pipeline interconnectors with the Pollan (Illies), Cranford and Milford water supply schemes, which form part of the overall plan for the regions water supply, are continuing through the design and planning stages. In addition, pipeline connections to Rathmullen and Church Hill are currently at construction which will allow for the decommissioning of those two water treatment plants, while there are also plans to replace large sections of the trunk and distribution mains along the N56 between Goldrum and Mountain Top.
Commenting on the project, David McLoone, Irish Water's Infrastructure Programme Regional Lead for the North West Region said: "Both the Letterkenny Regional and Creeslough Water Supply Schemes are currently on the Environmental Protection Agency's (EPA) Remedial Action List (RAL) and this significant investment by Irish Water will ensure the scheme's removal from that list subject to approval by the EPA as well as the removal of Church Hill and Rathmullan water supplies."
This project forms part of Irish Water's investment plan where works have been prioritised to address the most critical issues in line with commitments outlined in Irish Water's Business Plan. Delivery of the Business Plan will involve a €5.5bn investment in capital spending on drinking water and wastewater quality and capacity and new infrastructure up to 2021.
Receive quality journalism wherever you are, on any device. Keep up to date from the comfort of your own home with a digital subscription.
Any time | Any place | Anywhere
Posted: 3:55 pm June 7, 2017