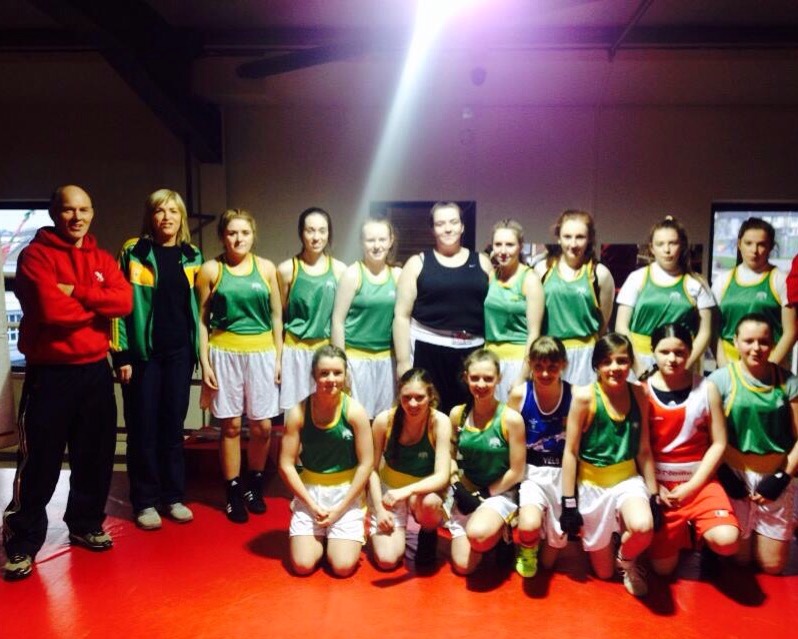 BY CHRIS MCNULTY
DONEGAL'S female development squad scored an 8-7 win over Connacht in Ballina on Saturday afternoon.
The squad has been training on Sunday mornings at the Raphoe ABC gym in recent weeks and Saturday saw some of Donegal's promising young females take impressive wins.
Carndonagh's Shania McCloskey got Donegal off and running with a 3-0 win over Chloe Blake while Carndonagh's Dixon twins, Chantelle and Rachel, also took wins.
In a Girl 3 contest at 56kgs, Rachel defeated Kirsten Cresham while Chantelle had the edge on Angela Costello in a Girl 3 52kgs bout.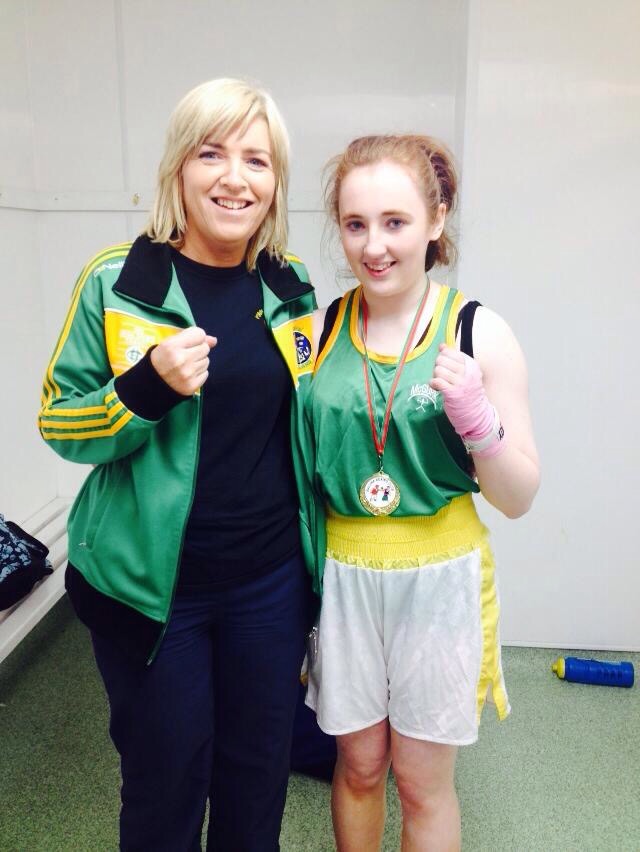 Ciara Doherty, another Carn woman, overcame Roisin Jackon with a second round stoppage and Dunfanaghy's Kristina McFadden, following a fine win the previous evening at the Finn Valley ABC tournament, was always in command to win against Rene Roach.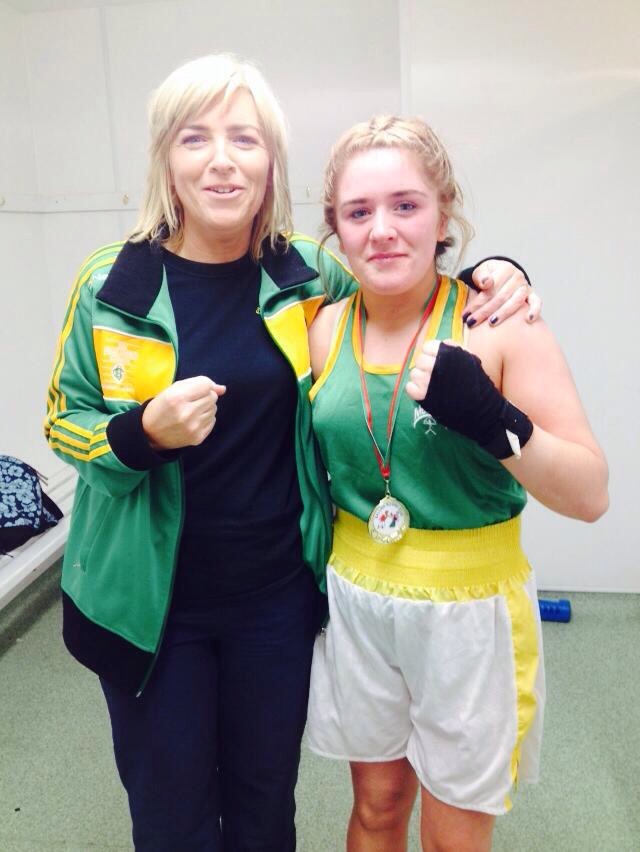 Carrigart's European bronze medalist Maeve McCarron was given a walkover win after Cathy Higgins pulled out of the contest.
The Donegal female squad has been on the rise with those Sunday mornings in Raphoe now really reaping dividends.
The squad on Saturday was managed by Finn Valley ABC's Sharon Scanlon, who led the team to a victory in what was her first tournament in the role.
"It's a great experience and it was brilliant for the girls to get a chance to represent their county," the Finn Valley woman said.
"They all boxed very well and they've been putting in the hard work since the squad training started. There are a lot of talented female boxers in Donegal now so it's great they get a chance to go to tournaments like this."
Results
Girl 1 33 kgs Shania McCloskey (Carndonagh) beat Chloe Blake 3-0
Girl 1 36kgs Chlodagh McGonigle (Carndonagh) lost to Grace Rowley 1-2
Girl 2 31kgs Alannah Mayse (Two Castles) beat Rose Margaret McDonagh 3-0
Girl 2 48kgs Grainne Gallagher (Two Castles) beat Niamh O'Neill 2-1
Girl 2 60kgs Caitlin McKinney (Carndonagh) lost to Tara Doocey TKO 1
Girl 3 44kgs Patricia O'Brien (Finn Valley) lost to Victoria Harraghy 1-2
Girl 3 56kgs Rachel Dixon (Carndonagh) beat Kirsten Cresham 2-1
Girl 3 52 kgs Chantelle Dixon (Carndonagh) beat Angela Costello 2-1
Girl 4 45kgs Ciara Craig (Dunfanaghy) lost to Megan Joyce 1-2
Girl 4 58kgs Ciara Doherty (Carndonagh) beat Róisín Jackson TKO 2
Girl 5 60kgs Kristina McFadden (Dunfanaghy) beat Rene Roach 3-0
Girl 4 48kgs Jessica Clarke (Carndonagh) lost to Caroline McDonagh 1-2
Girl 5 48kgs Blaithnaid McGarvey (Omagh) lost to Jessica Connolly 0-3
Girl 5 60kgs Leona McBride (Finn Valley) lost to Chloe Maloney 0-3
Under-22 80kgs Maeve McCarron (Carrigart) walkover v Cathy Higgins
Receive quality journalism wherever you are, on any device. Keep up to date from the comfort of your own home with a digital subscription.
Any time | Any place | Anywhere
Posted: 11:30 am December 22, 2014