A HOME in Glengad has become of the first houses to have remedial works carried out through the Mica Redress Scheme but concerns remain about the longevity of the non-replaced blocks.
John Anthony Doherty from Glengad carried out remedial works on his stunning family home after he discovered his house had mica.
John A applied for the Mica Redress Scheme and his home is one of the first to progress through the redress scheme as an option four – the outer leaf only. He also replaced the footing blocks.
Michael Doherty of the Mica Action Group visited the home after the completion of the remedial works and said the house looks fantastic, but concerns remain about the inner leaf as it is also built with defective blocks.
Mr Doherty and the Mica Action Group are campaigning for a 40 year state back guarantee to help give home owners peace of mind when carrying out repair works.
Mr Doherty said, "For their own mental health and peace of mind, homeowners need to know that someone has their back so we are calling for a 40 year state back guarantee to be given to people who have works done.
"We don't have full product life cycle testing for blocks so all we know is what is happening now so that is why the government needs to take the uncertainty out of the scenario and provide a state back guarantee.
"The engineers can only stand over what they have replaced, but not the rest of the house because they know the blocks are also defective, they just don't know if they will cause a problem or not.
"If something goes wrong down the line, these home owners cannot be expected to go down this road again.
"Someone needs to step up and say even though we don't know the consequences of the retained blockwork, we do believe that science and geology suggests that this should be okay but to provide the certainty for homeowners, we will step in an provide the guarantee and then most people will be satisfied," said Mr Doherty.
Other issues surrounding the rebuild include insurance, market value and bank lending and Mr Doherty and the Mica Action Group have also been working to address these issues.
He continued, "It is a beautiful house and finished to perfection.
"This man grew up in the area, and his mother's house is a stone throw away.
"He has invested there and he is here for life but he is entitled to know that haven gone through this once, he should never have to go through it again.
"He still can't insure his house. Imagine building an effectively new house and not being able to insure it.
"The banks are a problem in terms of lending against the house and then the lack of market value.
"Why should he be left with an asset that could be worth 40 per cent because it has been partially remedied as opposed to a demolish and rebuild.
"This is the biggest asset many people will own in their lives," said Mr Doherty.
Despite the concerns surrounding the Mica Redress Scheme, Mr Doherty said it is essential that home owners are giving 100 per cent redress to ensure that other homes throughout the country can be repaired or rebuilt.
He continued, "The scheme is working at a point in time but we need 100 per cent.
"The register of engineers which are used for mica works are trained in this stuff and are extremely knowledgeable.
"These people are making the point that the best they have got is point and time so we take a piece out of the houses and test for mica, pyrite and pyrrhotite. Pyrrhotite is even more destructive and is featuring more in the conversations at the minute," said Mr Doherty.
Receive quality journalism wherever you are, on any device. Keep up to date from the comfort of your own home with a digital subscription.
Any time | Any place | Anywhere
Posted: 1:00 pm September 13, 2021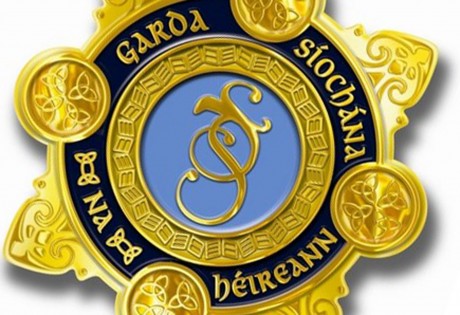 GARDAI are investigating a burglary at the home of an elderly woman in Glengad over the weekend.
A never-say-die attitude from Kilmacrennan Celtic saw them come from 2-0 down to steal a last-gasp win over Inishowen...