By Ciaran O'Donnell
It was while he was heading home to New Mills from the family farm up on the hill last Thursday morning when Danny McDaid's mobile phone rang. He pulled in to take the call from his brother. Frankie, who's based in Dublin. It wasn't good news. Jerry Kiernan had died in his sleep the night before. He was 67.
Danny had been talking to Paddy Marley, the Clonliffe Harriers AC President, the night before. The death of the hugely talented Hugo Duggan in December had knocked the pair for six and the passing of the Milford great dominated much of their conversation. Danny, Paddy, Hugo and Jerry were all members of the famous Clonliffe Harriers a couple of generations back. They were part of a close bunch who'd formed a long and lasting bond.
"Myself and Paddy had talked on the phone on Wednesday night about the terrible loss of Hugo," Danny said.
"Paddy told me that Jerry hadn't been keeping well and that was the first I'd heard of it. Twelve hours later I got a call to say he'd died."
Jerry Kiernan had earned a reputation as a top-class athletics pundit on RTE with his dry wit and to-the-point approach, having punched in a long and successful running career which gave him a marathon personal best of 2:12.20. He was also an inspirational coach who'd helped steer Ireland's middle-distance athlete, Ciara Mageean, to lofty heights – last July the 28-year-old set a new national record of 1:59.69 for 800 metres.
"Because of Covid, I hadn't been to Dublin much. Nearly every time I went up to Dublin, Jerry and I would have met up through athletics," Danny explained.
The last time Danny spoke to Jerry face-to-face was at the Morton Games in Dublin in 2019. Jerry had a habit of stealing away to perch in a quiet corner to gain a good vantage point and was always fairly fussy about the company he kept.
"A few of us would head around there and pick his brain about what was new in athletics. Jerry was never one to push himself forward. It was only close friends who would have been speaking to him," he recalled.
Danny first met Jerry when the latter arrived Dublin for his primary teacher training from Listowel in Kerry. Most of the Clonliffe runners were running 80 to 100 miles per week. Danny, who was twelve years Jerry's senior, was at his peak around that time and averaging up to 140 miles per week.
"Lar O'Byrne was our coach. Jerry bought into the distance running and went about his business quietly. I heard a radio interview he did on Shannonside Radio with Dave Hooper in 2016 during the week. Like myself, all Jerry wanted to do from he was five years of age was run. Everywhere he went, he ran. When I went to parish sports from the age of ten, I knew it wasn't long enough for me and that I could run distance. Jerry was the same.
"In 1976 he ran sub four minutes for the mile, so he had worked hard. I was on a big mileage schedule then, so we'd only meet up for the club runs on Tuesdays and Thursdays and Jerry would have been part of the group."
Danny found his clubmate "extremely quiet and in no way brash".
"He would have thought a lot and knew what he wanted to do," Danny said.
There was nothing overly sophisticated about Lar O'Byrne's coaching style. His philosophy was based on hard grafting. And plenty of it. Jerry did the business over 1,500 metres and also made a number of Irish cross-country teams.
But not making the cut in 1979 was a low point.
"Jerry was so disappointed not to have made the team for the IAAF World Cross-Country Championships in 1979."
On March 25th, John Treacy retained the individual title in Limerick and Danny captained the green singlets to silver medals when finishing 11th overall at the old Limerick racecourse. It is rightly regarded as one of the nation's greatest sporting moments.
"Jerry would have been a big asset to the team. I remember being out with him at a coaching session. I told him not to worry about it and that he'd be running sub four for the mile in the summer time. He said 'Danny, sub four means nothing. Limerick was the place to be this year.'
"He lived in the shadow of Eamonn Coghlan, Ray Flynn, Frank O'Meara and Marcus O'Sullivan. My God, that was some era for distance running. Anyone who couldn't run 30 minutes for 10,000 metres was classed as a jogger."
Jerry took to the roads in the late seventies and was clocking 47 and 48 minutes consistently for 10 miles. In the early eighties, he posted a personal best of 13:32 for 5,000 metres.
"If he was running 13:32 now, he'd be a full-time athlete and he'd be in the Diamond League. He was critical of international secretaries that didn't get him in to races abroad. Jerry turned to marathons and won the Dublin City Marathon in 1982. That was his first marathon victory and he was running extremely well over cross-country."
Danny, who had a personal best of 47:30 for 10 miles, noted that Jerry was a hard trainer.
"When I was training for marathons, my ten-mile runs would have been 53, 54 and 55 minutes. Most would have been 65 to 70 minutes. When Jerry went out, it was 55 minutes on any day. That was Jerry, rightly or wrongly."
The trials for the 1984 Olympics were held in Cork and the event doubled up as the national marathon championships. Danny didn't run well. He called it a day on marathons and switched focus to 10ks. Jerry, by contrast, was in flying form, won the race and secured his ticket for Los Angeles later in the year. He was being coached by Brendan O'Shea from Galway (who had a marathon personal best of 2:16).
"Jerry went out to California. Brendan O'Shea had friends there who Jerry lived with for six weeks before the Olympics. That was unpaid leave, of course. All Jerry ever wanted to do was teach. He just loved his job. Jerry could have been a full-time athlete. Right up to the day he retired from St Brigid's Boys' School in South Dublin, he still loved his job."
That he never missed a single day in all of his 30 years there tells its own story.
For Danny, Jerry's ninth place finish in the Los Angeles Olympics was overshadowed by John Treacy's silver medal performance.
"I remember watching the race on television and seeing Jerry coming up on John Treacy. You could see the look on John's face as he felt someone coming up on his shoulder – there were about ten of them in the group at that point. John looked over his shoulder and then turned again and had a damn good look when he realised Jerry had got up on him. Jerry said afterwards that he felt great at that part of the race, but he started to encounter the old problem of cramping and he had to back off the pace. He knew if he kept up the pace he was at, he would not finish. So, he went back to a slower pace and finished ninth. But he didn't get the credit for finishing ninth," he commented.
Jerry had a wealth of knowledge which was complemented with a wonderful vocabulary. According to Danny, Jerry was an authority on all disciplines from the 110 hurdles to the marathon – such was his level of constant research and detail gathering.
Letterkenny Athletic Club relocated from its original home on Pearse Road to the new tartan track at the Aura Leisure Centre at Sallaghagrane in 2008. Five years later, the facility was officially named the Danny McDaid Tartan Track. Danny asked his good friend if he'd perform the honours on May 18th, 2013.
Jerry accepted without fuss and was both humbled and honoured to do so. Jerry did his fellow Olympian proud when he spoke at a rain-drenched ceremony at the side of the tartan.
Jerry was no stranger to the Cathedral Town – he placed second to Eamonn Coghlan in the 3,000 metres at the official opening of the track on Pearse Road in June 1980. He also ran the Hickey, Clarke & Langan Inter-firms 5K Road Race in 1985.
"He always treated my wife, Kathleen and our children Ciara, Daragh, Niamh and Orla so well. He always had a genuine interest in what they were doing and how they were getting on. Jerry was always one of my greatest admirers and he appreciated a performance. I placed 11th in the world in 1979 and he delivered the performance of his life on the biggest day which is the Olympics when finishing ninth.
"You never felt Jerry was doing you a favour. I know he felt honoured to be at the opening of the track in 2013. Little did he realise how honoured we were to have him there. He had a fondness for Donegal and never refused an invitation.
"You would have invited other people to do things down the years and they would have found ways not to come. But Jerry seemed to want to be there. That was Jerry," Danny declared.
"We were very close and any time you'd walk into the bar in Clonliffe, Jerry was there for you. And at the same time, he wouldn't be agreeing with you for the sake of agreeing with you. You would have your conversation. He would have his way and I would have mine," he remembered.
"It's hard to believe he's gone."
Receive quality journalism wherever you are, on any device. Keep up to date from the comfort of your own home with a digital subscription.
Any time | Any place | Anywhere
Posted: 5:00 pm January 28, 2021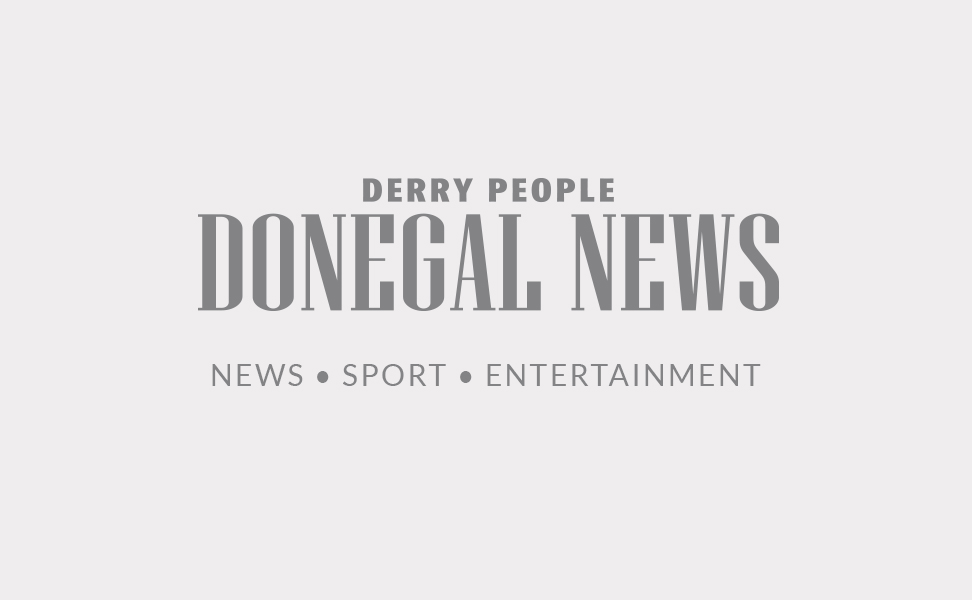 Letterkenny Athletic Club hosted a reception for Nakita Burke on Tuesday evening to mark her win in the national...