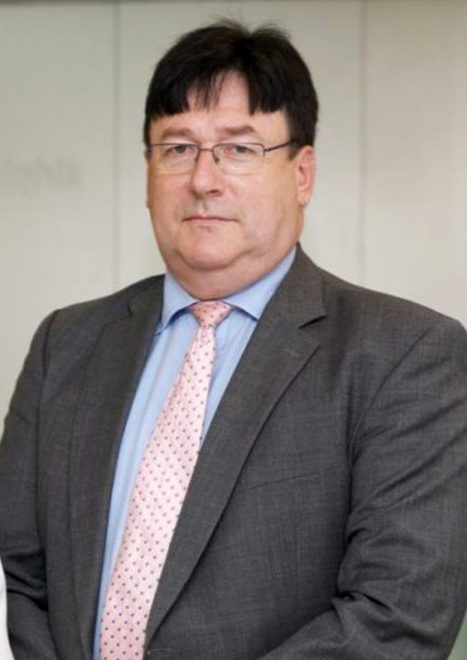 A LEADING public health specialist has warned that it will take some time yet before we see a decrease in Covid-19 numbers in Donegal.
As cases continue to mount, Donegal has seen an incidence rate of 354.9 cases per 100,000, and 565 new cases in the last 14 days. It is one of three border counties along with Cavan and Monaghan which has been moved to Level 4 in recent days as the virus surges in different parts of the country.
Dr Anthony Breslin, Specialist in Public Health Medicine for the North West, said they will be guided by NPHET and the Government.
"If we're at Level 2 or Level 4 it doesn't really matter if people don't do what they're being asked to do.
"The numbers have come down slightly in Donegal, which is encouraging. Schools are mostly stable but we're still seeing people getting the virus who have been to funerals, parties and other social events. We are where we are, unfortunately.
"People know what they have to do. Basically, if you feel sick isolate until you get tested. If you were in close contact with a positive case, stay away from others until you get tested. No matter where you are – at home or at work – you have to maintain social distancing, wear a face covering and practice good hygiene and that's it," Dr Breslin said.
The Health Specialist did admit though that they are finding it difficult to keep up with proper contact tracing.
The government has announced a multi-million recruitment package for each of the country's eight regional Departments of Public Health.
And the HSE is working on an "enhanced contact tracing project" to help find the source of infection in community transmission cases.
Whenever somebody gets tested the results are supposed to be on a data base which is forwarded to the contact tracing centres who in turn ring close contacts of affected people.
"We still have the capacity but unfortunately the numbers have increased which is causing delays in the system. The contact tracing centre is not getting to people as quickly as they would like which means a bit of extra work for us. We're trying to stay ahead of the curve but, at times, it's taking us an extra day or so for us to find out that information. We're doing what we can," he said.
Dr Breslin warned there was now widespread community transmission of Covid-19 in Donegal with one large outbreak reported in Brindley Manor nursing home in Convoy last week.
"To date, that's the only nursing home in Donegal which have been affected. There will be hiccups, with clusters and small outbreaks, but we have to watch the trend. It will take a while for the numbers to stabilise before we start to see a decrease in the rate per 100,000," Dr Breslin said.
"The virus is affecting people across all age profiles. You have to keep the two metre distance and wear a face covering.
"People made a phenomenal effort to get us to where we were in the summer and we would like to get back there again," he added.
Receive quality journalism wherever you are, on any device. Keep up to date from the comfort of your own home with a digital subscription.
Any time | Any place | Anywhere
Posted: 11:15 am October 18, 2020