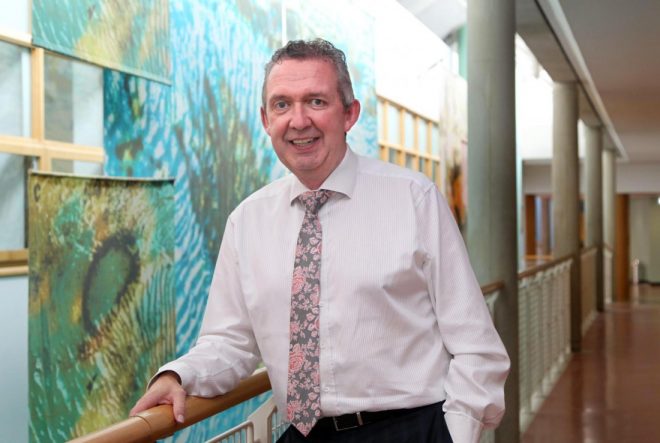 The president of Letterkenny IT, Paul Hannigan has warned of a changed landscape and novel challenges facing third level students in the new academic year.
Speaking to the Donegal News this week the President of LYIT admitted remote learning will be implemented again in the next academic year which will start on Monday, September 28.
Letterkenny IT had 3,500 full-time and 1,000 part-time students enrolled in courses at the Port Road campus this year.
Fears had been expressed that many students will find it difficult to return to third level education in the new academic year due to the financial consequences of the Covid-19 pandemic.
It is estimated that the College is worth €100 million to the local economy each year. Eleven hundred full-time students are expected to start courses in Letterkenny IT come late September.
"We will try our very best to make it the best possible college experience for them all," Mr Hannigan said.
"They've been out of school since March and have had no opportunity to do their Leaving Cert. They now need certainly in terms of how they move forward with their lives," he added.
Third level institutions got a six-hour warning to vacate their respective buildings when Taoiseach, Leo Varadkar, made his announcement that the country was closing down on March 12. Since then, staff and students have worked together to ensure that everyone got to the end of the academic year.
"Assessments were modified and rescheduled to allow students to continue their classes online and those final exams and assessments are due by this Friday. Our objective was to make sure that they finished their assessments and got the opportunity to progress onto the next stage of their programme or to graduate and in fairness to the staff and students they pulled together and did a great job," Mr Hannigan said.
Letterkenny IT re-opened its doors to staff in recent days and they're busy implementing back to work protocols. Staff have been advised to continue working from home where possible but some have to come back to complete specific work that needs to be done on campus.
"We have very good applications from our first year enrolment and the numbers applying for courses is strong. We're looking forward to welcoming them on campus," he said.
However, taking on board all the public health guidelines it is unlikely that too many of the 3,500 full-time students will be on campus come the end of September.
"We're very anxious to make strong contact with the first year students – that we have a good relationship with them like we do the second, third and fourth years. That's the strength of the college – the student/staff relationship and I think a lot of what we have managed to achieve since March (lockdown) is because of that relationship.
"We can't bring everyone back on campus at the same time. A proportion of work will be online with some face to face interaction but the exact proportions haven't been worked out just yet. One thing we are looking at though is having more first years on campus than other years as we want to build those personal relationships and linkages with them," he said.
Admitting that there is a lot of crystal ball gazing at present, the President of Letterkenny IT said the health and safety of both students and staff remains his number one priority.
"A month ago we thought that we wouldn't be getting first years into college until November due to problems with the Leaving Cert but that has since been sorted and we're now able to start back in late September.
"Our objective is to try and get through the next academic year as best we can. Hopefully by that stage they'll have found a way of dealing effectively with this virus and we'll all be back to normal come September 2021," Mr Hannigan said.
"I would encourage young people to follow their dream. Whether that involves going to college or working in a shop or restaurant we are all now going to have to learn to deal with different scenarios," he added.
Referring to an independent study carried out by a Trinity College graduate, the LYIT President said the Letterkenny college has the biggest economic impact on any third level institutions in the country on its region.
"We're a significant contributor to the local economy in this region as well as to its social fabric. Looking back at the last recession roughly fifty per cent of our full-time students were commuting to the college daily with the other fifty per cent staying locally.
"We believe that LYIT is worth over €100 million per year to the local economy. For every one euro the college spends it's worth 4.5 euro to the local economy. There's very little leakage. Staff live locally and students all live in the region.
"We'll have as many first year students as possible in the college come the end of September and we'll look to give them the best possible college experience that we can. The picture is changing every day and we've groups working within the college to see how best we can modify our courses. Yes, there will be elements that will be taught online but we also need people on campus when it comes to lab work and machine shops. It's now all about trying to get that balance right," Mr Hannigan said.
Receive quality journalism wherever you are, on any device. Keep up to date from the comfort of your own home with a digital subscription.
Any time | Any place | Anywhere
Posted: 5:00 pm May 29, 2020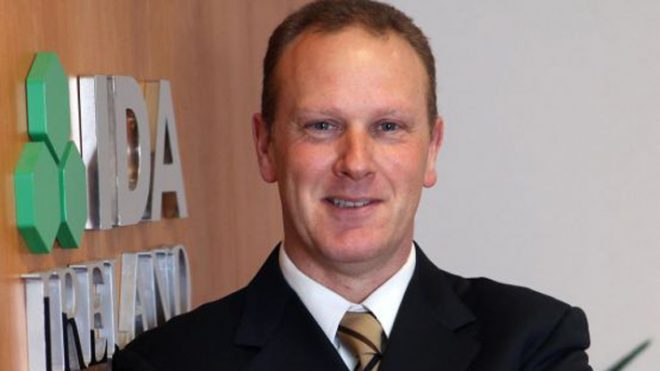 The ongoing challenges in trying to attract to Donegal, and Letterkenny, companies seeking new opportunities and preparing to enter...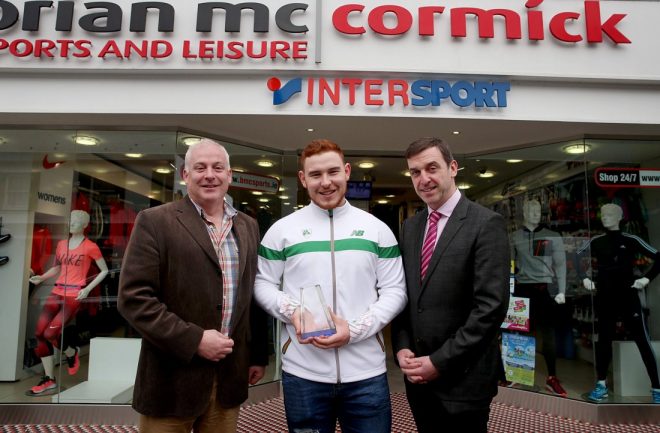 John Kelly his sights set on first Irish Senior Outdoor title, while he hopes to secure European U23 standard...