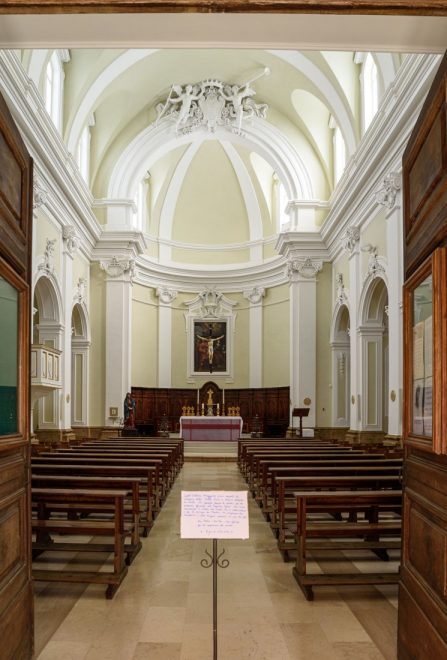 LETTERKENNY woman Siobhán Hegarty relocated to Umbria in 2006 and works as a wedding photographer throughout the beautiful central regions of Italy.
On Tuesday morning she lost all her destination weddings and shoots in Rome for the entire month of March after everyone in Italy was placed under lockdown.
Acquasparta, the town in the province of Terni where Siobhán lives with her husband Conor and two children Massimo (12) and Ilaria (9), has not been directly affected by the spread of coronavirus in Northern Italy.
However, the prime minister Giuseppe Conte, has told more than 60 million people throughout Italy to 'stay at home' and he has banned all public gatherings.
"Things are now changing so fast now. As of last night we are all now totally restricted to go anywhere outside of our town unless for work or emergency or returning home. If we wish to leave we need to fill a form at our local commune and state why and where we are going.
"The schools are now closed until April 3rd. My son Massimo has his first online google class just now," she said.
Siobhán has been photographing weddings for more than 20 years and has built up her business in Italy since 2006, mostly catering for foreign couples coming to Italy for their weddings.
"All my work has been cancelled which is really devastating for me. This is the start of the wedding season and yet all weddings have been cancelled. I was supposed to go to Rome this week but they've stopped all travel – they're taking it very seriously.
"We're self-employed and we'll just have to wait it out – we've no other option. I also run a B&B and holiday apartment but the whole thing is in chaos at the minute to be honest," she said.
"Unfortunately for us we have lost our holiday apartment booking for the entire summer season as our Australian guest is too afraid to travel," she added.
The Letterkenny woman said there had been no sense of panic in her small town but she admitted that, in recent days, people were getting more paranoid and the mood was a little bit eerie.
"To see the local people who are normally so openly warm holding back is quite sad. We're doing what we're told and really sticking by the rules but it's strange to see people who are normally so affectionate standing one metre apart from one another with arms folded.
"They have hazard tape in a lot of supermarkets stressing to keep your distance marking out one metre.
The bakery is letting one person in at a time and last night was the first time I noticed people buying in bulk. They are only letting three people in at a time while other shops are handing out tickets," she said.
With more and more Irish, English and American couples choosing to get married in Italy, Siobhán was looking forward to another busy wedding season.
"All church wedding have been cancelled by law.
I was meant to do two wedding in the Norwegian Embassy but they too have been cancelled. Everything just happened over night.
"They don't even want to kids to play together out in the streets and we're keeping them in the house more," she said.
"It's affecting us all sadly and for anyone in tourism it's going to be a tough year. I guess all we can do now is wait it out. Let's hope they can get it all under control," she added.
Receive quality journalism wherever you are, on any device. Keep up to date from the comfort of your own home with a digital subscription.
Any time | Any place | Anywhere
Posted: 12:20 pm March 12, 2020