Name: Mark Curran
Age: 21
Occupation: Student
Team: Dungloe

If you were throwing a party and you could invite anyone in the world, dead or alive, who would you ask around? Christy Moore for the tunes, Conor McGregor for the craic and Michelle Keegan because she's easy on the eye.

Where do you like to go out to celebrate after a big victory? Start in Patrick's and finish off in the Bridge Inn.
What's the worst pitch you've ever played on? Apart from our own Na Rossa's

Any odd items in your kit bag? Apart from dirty gear, nothing.
Who's the biggest joker in the team you play for? David McCarron
Which team mate has the best looking other half? Doalty Boyle and Adam Neely, both of them are punching.

Who is the worst/best trainer? Best: Conor O'Donnell, trains like a dog. Worst: Eoin Duggan, doesn't give the physio any peace

Who spends most time in front of the mirror in the dressing room? Ryan Connors, loves looking at himself.
Who's the best/worst person to sit beside on the team bus? Matthew Ward for both, depending on what mood you're in.
Who has the best and who has the worst diet on the team, and what does it include? Best: Christy Greene keeps it clean. Worst: Myself and Danny Rodgers like our takeaways

Toughest opponent you have faced? Micheal Murphy
Best or worst quote you've heard, either from a manager, player, opponent? "If you can't mark him, injure him" – Jack Scally
Best manager you've ever played under? SP Barrett or Owen Bonner and Joe Neely

Best ever performance? All Ireland Fresher final with DCU
One to forget? All Ireland Minor semi-final v Galway

Sporting ambition? Win a Senior Championship

When you were playing in the back garden, who did you pretend to be? Karl Lacey

If you were in charge of transfers, who'd be in and who'd be out of the team? Transfer Diarmuid Connoly in. We are losing enough Dungloe players to Australia can't afford to lose any more.
Receive quality journalism wherever you are, on any device. Keep up to date from the comfort of your own home with a digital subscription.
Any time | Any place | Anywhere
Posted: 9:05 am February 2, 2020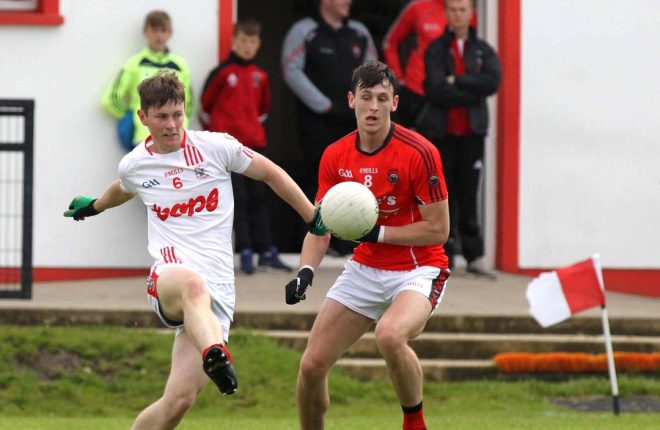 The Donegal Under 20 team take on Cavan at 2pm on Sunday.
RATHMULLAN Celtic joint-manager Mark Curran felt it was fitting that Eoin Sheridan was the one who grabbed the goal...