Yvonne Bonner and Katy Herron are busy planning for the new WAFL season in Australia.
Bonner already has one term of Aussie Rules under her belt. The Glenfin girl won rave reviews for her performances for the Greater Western Sydney Giants in 2019 and she is keen to bring those efforts to an even greater level this season.
Despite playing the sport for the first time last year, Bonner still kicked six goals and didn't miss a game for the Giants throughout their entire campaign.
She said: "I suppose with the knowledge and experience I had, I was happy enough with my first season.
"You expect too much, but there's a lot I can improve on and I'm looking forward to another season.
"When I arrived in Sydney I hardly knew the rules, and I'm not saying I'm an expert now, but I'm feeling a lot more comfortable now."
She added: "I picked up a lot of small things watching the men's games, so it's been great learning about the game."
Meanwhile, over in Melbourne, Herron says the physicality of the game Down Under is something she is still getting used to after her first pre-season outing for the Western Bulldogs last weekend against Geelong.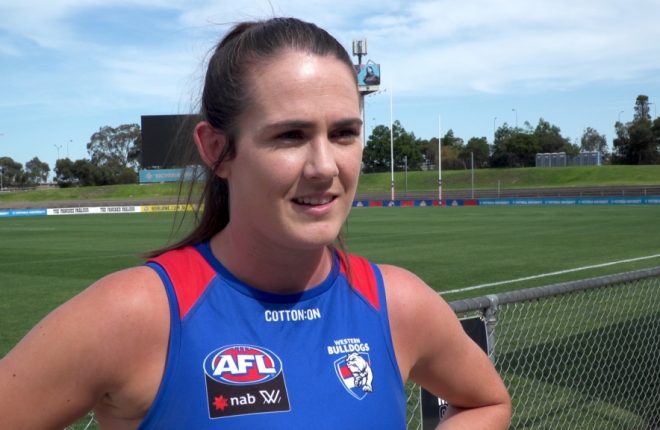 "I probably took a few big hits early on, so in hindsight it was good that I'm not going to go into (the season) blind-sided by the physicality," Herron said.
"It was also nice to see how the game panned out as a whole. We played 20-minute flat quarters, so it was good for me to see where I'm at fitness-wise.
"Again the physicality is probably a lot more than what we have at home – it's just being ready for that and being able to take the challenges as they come."
Bonner and the Giants get their AFLW campaign under way on February 7 with a home tussle against Gold Coast Suns. Herron and her Bulldog teammates start the same night with an away tie against St Kilda.
Posted: 10:36 am January 30, 2020