A LETTERKENNY guard who has retired after almost 36 years has called for more support for members who now face greater challenges on the front-line. 
In a wide ranging interview with the Donegal News this week, John Walsh told of how gardaí are dealing with a lot more mental health related incidents than before. 
He also spoke of his concerns garda fleet numbers and technology are not meeting increased needs, adding more strain to the job. 
Now living in Trimragh, Mr Walsh was born in born and raised in South Sligo, eight miles from Tubbercurry on the Sligo/Mayo border. 
He attended Knocks National School in Mayo and then Banada Abbey Secondary School. 
However, despite having a brother serving as a guard in Donegal Town, Mr Walsh did not initially think about following in the same footsteps.
He completed a nine-month bricklaying course in Anco (now Solas) in Sligo Town, after which he got a job with McMenamin Contractors in Ballybofey working on a project in Sligo. A downturn in the economy arrived in the 80s and the building industry collapsed. Like many others, Mr Walsh was laid off. It was then he applied for An Garda Siochaná. 
Mr Walsh entered Templemore as a young trainee recruit on June 15, 1983.
"My time there was uneventful except for one extremely sad occurrence. My 35-year-old brother-in-law died suddenly. I applied for permission to attend the removal and funeral. The superintendent informed me in writing that I could either attend the removal or funeral, but not both. 
"My accommodating sergeant, Mick Mulryan intervened and I was allowed to attend both removal and funeral. However, around two weeks later I had a negative encounter with that Superintendent, which I believe was totally related to me attending both the removal and funeral of my brother-in-law."
Mr Walsh said the incident so early in his tenure did not put him off, and in November 1983 when he was posted to his first station in Glenties he was excited about his new role. 
At that time Glenties was a District Headquarters with a Superintendent, two sergeants and 14 gardaí. Mr Walsh settled in well, joining the local junior football team St Conall's. He went on to serve in Bunbeg (Gaoth Dobhair), Moville, Burnfoot and Milford. Mr Walsh was based in Letterkenny Garda Station for the last 20 years, where his main role was to process firearms applications and renewals.
However, in September 2011 he received a telephone call from an online psychic that would see him work with Interpol.  The woman told him she was communicating with a 17-year-old woman who gave her name and an Australian address. 
"She told the psychic she had bad thoughts about killing her parents and killing herself.  She stated that her mother hit her over the head with a belt. She then said she was joking and asked the psychic did she want to know her real name and address. She then gave a different name to the psychic. I contacted Interpol in Garda Headquarters and informed them of the call. The following day I received an e-mail telling  me that as a result of the phone call a female had been detained by Queensland Police for an Emergency Examination Order and was treated by Queensland Mental Health."
There were difficult days on the job for Mr Walsh and his colleagues, most notably with the death of Garda Robbie McCallion. Garda McCallion was the first member of An Garda Siochaná to be killed on duty in Donegal. He died from injuries he sustained after being struck by a car at Tara Court in Letterkenny on April 7, 2009. 
"Over the years there have been highs and lows. Without a doubt, the lowest was Easter Monday of April 2009 walking through the streets of Swinford behind the remains of Robbie McCallion. Robbie was a gentleman. His death brought home for the first time the element of danger to the job."
Mr Walsh said strides have been made to look after the welfare of officers. There is a dedicated Welfare Officer, however, this person covers Sligo and Leitirm as well as Donegal. 
"Ninety nine per cent of the people I dealt with when reneweing firearm applications/renewals were decent and my dealings with them were of a positive nature, but for the majority of members in the gardaí this is not the case. By the very nature of the work they do they are dealing with negativity a lot of the time. This can be draining, particularly on their mental health. 
"Guards wear blue shirts but that doesn't make them immune to pain or stress when attending fatal traffic incidents, suicides, sudden deaths. Years ago there was a certain stigma felt if a member didn't 'man up' after dealing with traumatic events. Thankfully, things have somewhat improved over the years and that stigma is decreasing."
Mr Walsh said exposure to trauma has been a silent killer. 
"Over the past eight to 10 years I have noticed a big increase in the stress levels of many gardaí in Letterkenny Station. I read in 2017 seven members countrywide took their own lives. Pressure of the job, exposure to trauma and post traumatic stress disorder are driving the suicide rates. 
"When I read this it reminded me of a book written in the 60s about immigration from Charlestown in County Mayo. Originally the book was called 'Death of an Irish town'. In 1998, the book was republished under the title 'Nobody shouted stop'. If nobody shouts stop in An Garda Siochaná I am afraid there is only one direction the figures quoted above are going to go."
Mr Walsh said the increasing number of assaults on gardaí is concerning. He said he does not believe it is sustainable what members are being asked to do. 
"The young uniform members in Letterkenny on the front-line have substantially much more demands placed on them and a lot of what they are dealing with relates to mental health difficulties.
"There is a counselling service now available for Gardaí 24/7, 365 days of the year and I strongly recommend people use it." 
Last August Garda Commissioner Drew Harris announced a radical shake-up of An Garda Siochaná. As part of these plans, Letterkenny is to be the headquarters of the new garda division unit of Donegal, Sligo and Leitrim.
"There has been a lot of publicity from Garda Headquarters about the new divisions, hubs, extra community guards, less paperwork and better service. There are big changes coming down the line and they may well improve matters in the Garda Siochaná and for the public. It will be great if that happens. 
"The publicity reminds me somewhat of the spin back in 2007 by the then government when cancer services in Letterkenny, Sligo, Castlebar and elsewhere were being reduced and the public were informed that there would be 'eight Centres of Excellence' to treat cancer patients in the country. 
"My idea of a Centre of Excellence is when it's up and running it can then be called as such, but not before. It's the same with the new structures in the guards. At the minute they are only aspirations, but they are being spun like they are facts."
Mr Walsh said he would like to see an investigation unit set up to support the uniform front-line members in bigger garda stations like Letterkenny.
"I'd also like to see a more modern computer system for call recording/dispatching and satelite navigation for all patrol cars."
Receive quality journalism wherever you are, on any device. Keep up to date from the comfort of your own home with a digital subscription.
Any time | Any place | Anywhere
Posted: 11:00 am January 25, 2020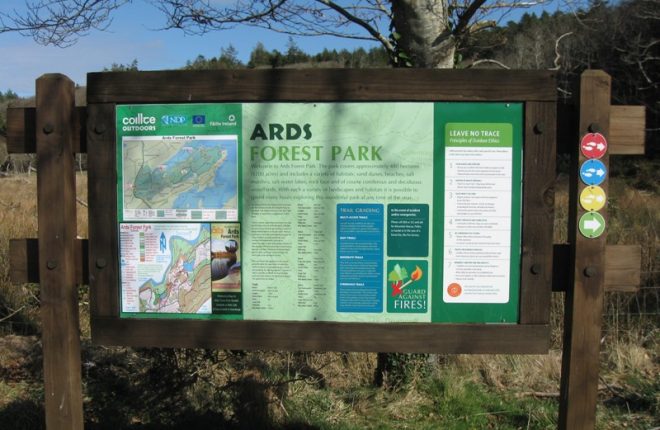 The annual Green Ribbon Campaign which takes place every May aims to get people talking openly about common mental...