A NEW aerial dance show by the Circus Company Fidget Feet will come to Letterkenny this weekend and has been inspired by choreographer Chantal McCormick's memories of going to bingo in Castlefin Hall with her grandparents.
The show 'Bingo Wings' blends circus, aerial dance and theatre, and the production company is looking for locals of all ages to be part of the show at An Grianán Theatre and sing in a brand-new choir. Bingo Wings is set in 1974, where Bingo Fever has hit the town of Ballydawn, and everyone is dreaming of scooping the huge Snowball jackpot. But when star-crossed lovers Jimmy and Moya try to rig the game, fate, family and a giant storm get in the way.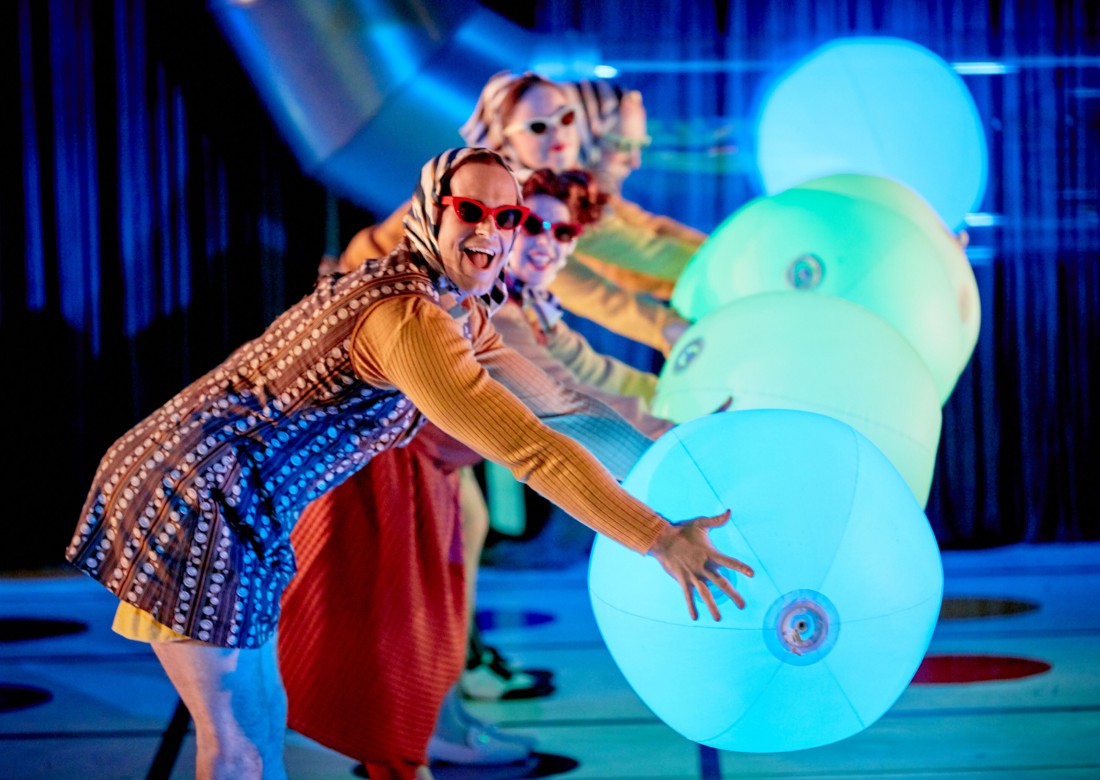 As part of this performance, The Bingo Wings Project links the local community to the show, with the aim to bring younger and older people together through circus and bingo, to promote ageing well and health and wellbeing. English circus artist, Steph Townsend, moved to Letterkenny in the middle of September to work on the project. She has been visiting various day care centres, community and youth groups, teaching them circus skills. Open Days are currently being held in the An Grianán Theatre on Sundays from 4.30-7pm where the public have been coming to try circus tricks, play bingo, drink tea and meet new people.
Choreographer Chantal co-founded Fidget Feet and the Irish Aerial Creation Centre with composer Jym Daly, her husband. She said making this show has been a dream come true for her, celebrating her fond memories of her grandparents in Donegal. 
"The Bingo Wings Project and show, has been a dream of mine for about 8 years, to find partners and funding in Ireland to make large scale aerial work is difficult, so I had to be patient but driven, I had to believe in the idea and make it happen. I am so thrilled to finally be able to share this show with all of you," said Chantal. 
"The idea for the show came from my childhood memory of going to the bingo with my Granny Peggy McCormick and my granddad the local postman Patsy McCormick, he would call out the bingo in Castlefin hall and from age of 6 years I was my granny's lucky charm. She would buy the bingo cards and when I got old enough I got to play and I used to win a lot, as did granny! "Granny was my first business mentor, if I won she would take a percentage of the winnings, "well she did pay for the bingo card, so fair is fair!
"I have a very warm feeling thinking of these memories and how special it was to be there and spending quality time with my granny while watching proudly as my granddad being a celebrity calling out the numbers. This show is made in memory of Peggy and Patsy McCormick who I still love and cherish and for all the grandparents and grandchildren in the audience. We're delighted to finally be able to bring this show home and involve the community."
Her husband Jym added: 'It's been an interesting challenge to dive into the music of the 60's and 70's and bring back not just some historical nuggets but create a pallet altered and flavoured by memory to suit the quirky world of Bingo Wings."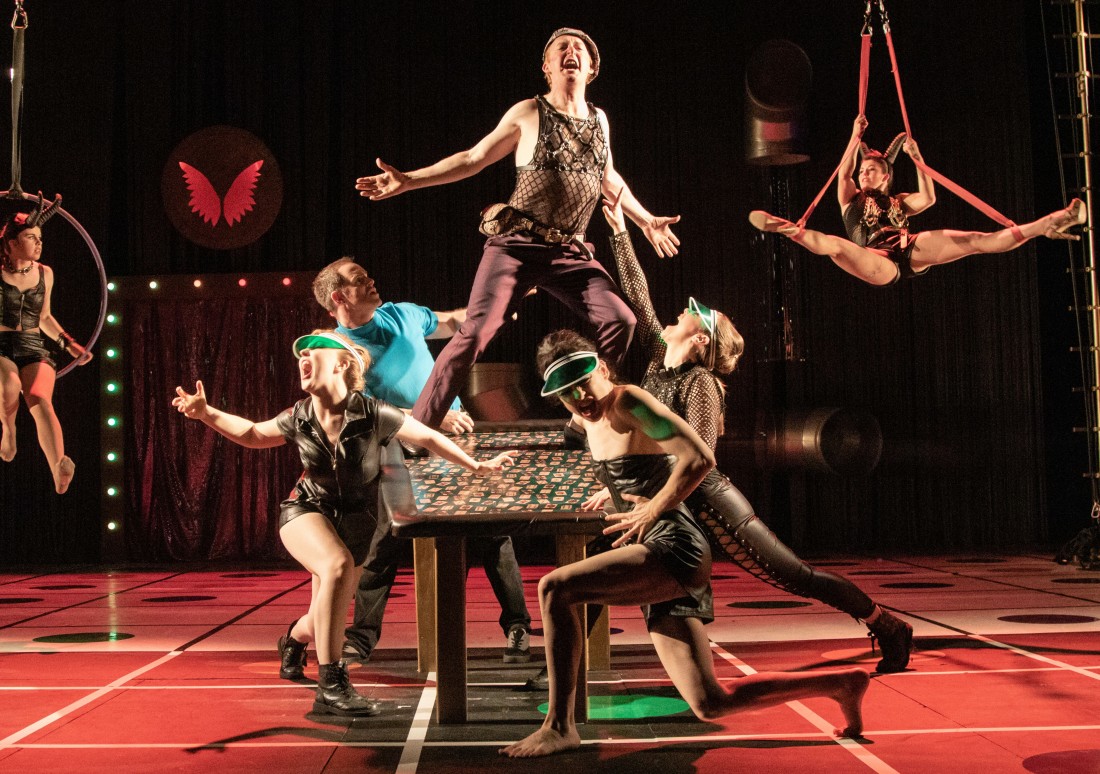 An Grianán Theatre's Director Patricia McBride spoke of the significance of Fidget Feet performing at the venue this year: "On 16th October 1999 An Grianán Theatre held it's first ever show, and now 20 years on it's very fitting that Fidget Feet will be the company to perform on An Grianán's stage marking that anniversary. Fidget Feet performed in An Grianan's first ever season and have been ever present in An Grianan's programme since, reflecting both the quality of their work and An Grianán's ongoing commitment to present the very best local and national performers. We've always been very proud watching how Chantal and Jim have grown Fidget Feet into the amazing company it is and look forward to 20 more years of collaboration with them."
The show's Director is Jo Mangan and the playwright is Tom Swift. 'Bingo Wings' comes to An Grianán Theatre, Friday, October 18, at 8 pm and Saturday, October 19, at 3pm.  Tickets: €15/€10/€8*. *Special group rate for community groups part of The Bingo Wings Project, call box office to avail. Info: 0749120777 
www.angrianan.com
.
Receive quality journalism wherever you are, on any device. Keep up to date from the comfort of your own home with a digital subscription.
Any time | Any place | Anywhere
Posted: 9:15 am October 18, 2019