NEXT week Teresa Keeney will celebrate twenty years since she underwent a pioneering and extremely risky liver transplant with a fund-raising '20 years Gift of Life' dance.
Teresa, now 35, of Crumlin, Ardara, faced an uncertain future after she was diagnosed with a rare liver disease just weeks after starting school at Cranaghboy National School, Loughros Point.
"I went from being a perfectly healthy active pre-teen to severely lethargic, jaundiced liver transplant candidate over a ten year period," she recalled this week.
When Teresa first entered Crumlin Children's Hospital and the care of the late Professor Edward Tempany, doctors knew she wouldn't last into adulthood without a new liver.
Indeed, in September 1989 Professor Tempany told Teresa's parents, Eileen and Packie, the harrowing news that there was nothing more he could do for their youngest child. Teresa has two brothers Pauric and Kieran.
"I went in to see our local doctor, Dr McNamara, the following day in tears saying that child is mine and I'm not letting her go. We then went back up to Letterkenny Hospital and pleaded with the doctor there, Dr Ryan, to refer us to someone else and, thankfully, we were sent to Limerick and Dr Brendan Drumm.
"He was not a professor at that time but when he moved to Crumlin in 1992 that was a turning point for Teresa, a turning point in the right direction," her mother Eileen admitted.
"Gradually he took her off a lot of the steroids she was on and cut down on the number of clinics and hospital visits," she added.
That same year ('92), an assessment at King's Hospital, Denmark Hill, London, concluded that a liver transplant could be needed before she reached the age of eighteen but that time-framed altered dramatically when Teresa took very ill at fifteen.
Following a week's stay in Letterkenny and two more in Crumlin, Teresa was back in England where another assessment saw her placed to the top of the transplant list.
Fortune smiled on her: a liver became available within twelve days.
When the call came, shortly after 10.30 at night, Teresa and her parents travelled under Garda escort to Carrickfinn airport from where they were flown directly to Heathrow. The pilot on that flight was Jim Gavin who last month led the Dublin footballers to a fifth successive All Ireland.
Having arrived in King's Hospital at 3am Teresa was on the operating theatre by 6am. Seven hours in surgery was followed by twenty-four hours in intensive care and three weeks on the ward before arriving back home.
Over the next few years, Teresa travelled to Crumlin and then, on turning eighteen, to St Vincent's for follow-up checks.
While Teresa still takes daily immunosuppressive medication, she will be the first to tell you it is all worth it.
Teresa returned to school, St Columba's Comprehensive, Glenties, the following February. She would go on to pass her Leaving Cert exams, ECDL course, and a pre-nursing course before completing a medical transcriptionist course which led to a job in Gweedore.
For the past fourteen years she has worked in The Present Day gift shop in her native Ardara.
Engaged to Shaun Molloy, Teresa is secretary of the Loughros Point Rowing Club with next year expected to be extremely busy as the local club prepares to host the All-Ireland Rowing Championships.
Speaking ahead of the celebration dance, Teresa expressed her gratitude toward the living relatives of her donor.
"I don't know any details of the donor. The only thing we were told that it was a child of my age. I just got that feeling it was a boy," Teresa said.
Organ donation changes lives and while Teresa is unable to donate her own organs she is encouraging everyone to sign up for an organ donor card.
"I've had no hic-cups. The liver regenerates with you and that's why babies can get pieces of their parents liver which grows with them. It's more important than ever that people sign up to become donors," she said.
"I have nothing but praise and gratitude for the medical staff in Crumlin, Letterkenny, Vincent's and King's College Hospital. Their expertise and care is the reason why I'm still here today," she added.
The fund-raising celebration dance '20 years Gift of Life' takes place in the Nesbitt Arms Hotel, Ardara, on Friday, October 11, Doors open at 9.30pm. Music from Hard 2 Beat and local singers including Grainne Gavigan, Tanya McCole, Cliona Heena, Deirdre Mooney and Aidan Gavigan.
Fund-raising is for Donegal Branch of the Irish Kidney Association, Charlie Bennett Memorial Fund and St Luke's Lodge in Dublin.
Tickets €10. Raffle on the night with lots of wonderful prizes. A limited number of tickets will be available from the hotel on the night.
Posted: 3:36 pm October 4, 2019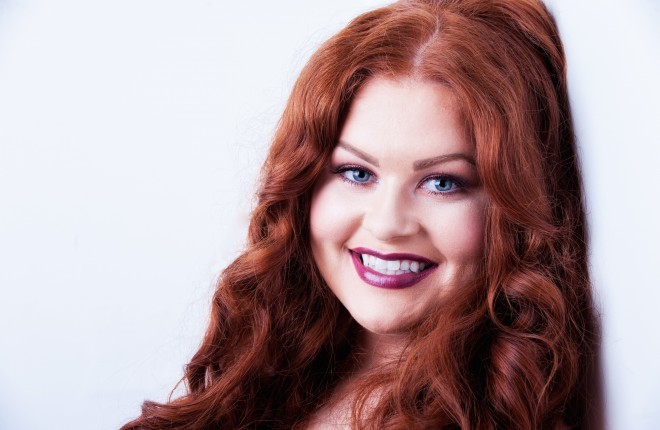 After my father passed away, I really wanted to do something on behalf of my family to show our...