DYLAN Browne-McMonagle concluded his illustrious horse and pony racing career by retaining the National Champion title this summer.
The jockey has become a well-known figure in local sporting circles for his exploits in the equine world.
After clinching the championship last season, the young man from the Mountain Top was keen to go back-to-back this year.
He made a solid start to the campaign, and continued that fine form in August with a treble in Omey Island, Galway, as well as a winner in Ballintra.
There were another three triumphs at the famous Dingle festival, while he he made the 15-hour round trip to the Allihies Races in County Cork, where he recorded another good treble.
Next up was the beach at Geesala, County Mayo where he secured a four-timer.
It was back down to Kerry the following weekend where he brought home three more wins at Glenbeigh before concluding the season with a fabulous six-timer at Carrickadawson.
The affable Browne-McMonagle, was this week presented with the Donegal News Sports Personality of the Month award for August in conjunction with Brian McCormick Sports & Leisure, and he discussed how he first got involved in horse-racing.
"I have been riding since I was very young. I think I was two when I was on ponies.
"My family were always interested, and my uncle Adrian had a lot of ponies.
"I was nine when I started to race. I used to go to Rachel Carton for lessons.
"She had a pony called 'Kipper' and I used to race for her at local pony races, and that got me started.
"When I was 12 or 13 I moved into the open class and started to compete in the championship,
"I learned a lot over the years, and I'm still learning now."
With a Dingle Derby win, three Dingle Championships, two National titles, numerous North West titles, a Midlands jockeys crown, as well as breaking nearly every record going, it's fair to say Browne-McMonagle has built up an impressive CV, and he paid tribute to his family for all their support down through the years.
"Last season I had 77 winners, and this year I had 73 winners.
"I have had 218 winners overall in my career over my five years doing it.
"Winning is the main thing for me and I don't mind a journey of six or seven hours if I've had a winner.
"I've had the opportunity to ride a lot of brilliant horses. Jerry Daly down in Newmarket in Cork was always very good and loyal to me as were other people, and we had some good ones of our own too.
"I get a lot of help from my family, who take me all over the country. It's a big commitment for everyone, and I'm very lucky to have the support."
It's fair to say that he doesn't live the stereotypical teenage life, but that doesn't bother him, and he knows what it takes to be at the top of his game.
"There are a lot of sacrifices.
"I would train most days. I've boxed for a few years, and I was back training last week. I also did Crossfit, and I had a membership in the Clanree during the summer.
"You have to make sure that you keep in good shape and stay light. I have to keep a strict diet as well."
The Errigal College student has now made the step up to Apprentice Jockey and has linked up with young trainer Joseph O'Brien – son of the legendary Aidan O'Brien – down in County Kilkenny.
"I just got my licence about three or four weeks ago so it's a totally different ball game now that I am in with the big boys.
"The Irish Field do a review after every weekend, and all the big trainers are looking out for the jockeys that are doing well.
"Joseph contacted me to say that he wanted me to come down and join his team and I jumped at the opportunity.
"I'm doing my Leaving Cert so I'm at school during the week and then on Friday, I go down to Dundalk to the racing and get a lift down from there.
"I just help out with the rest of the team down there with the riding out and all the work, and hopefully I'll get a few rides as well.
"I'll go full-time when I finish up in school, so it's just a case of getting the head down now and getting the work done because education is important."
Browne-McMonagle finished second in his first race under rules at Gowran Park last weekend.
It won't be long before he makes the winner's enclosure, but he is keeping his feet on the ground.
There are jockeys that he looks up to and aspires to be, and he knows he must take heed of all the advice he receives if he is to make it.
"Ryan Moore would be my favourite jockey. He's a man I look up to.
"You have the likes of Shane Foley, Martin Harley, AP McCoy and Ruby Walsh, who would all have given me good advice.
"I just try to take it all on board and keep my head down.
"I know that I'm down at the bottom of the barrel now and I have to work my way up again.
"Hopefully I can do that and keep getting a few winners."
Receive quality journalism wherever you are, on any device. Keep up to date from the comfort of your own home with a digital subscription.
Any time | Any place | Anywhere
Posted: 11:03 am October 5, 2019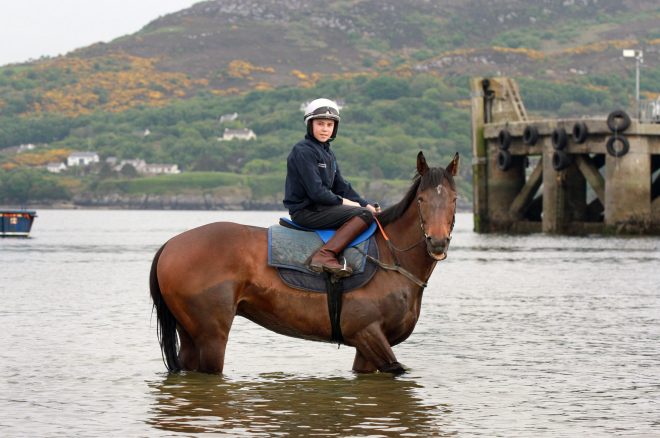 The 15-year-old Errigal College third year student landed five winners on what was the opening day of the North...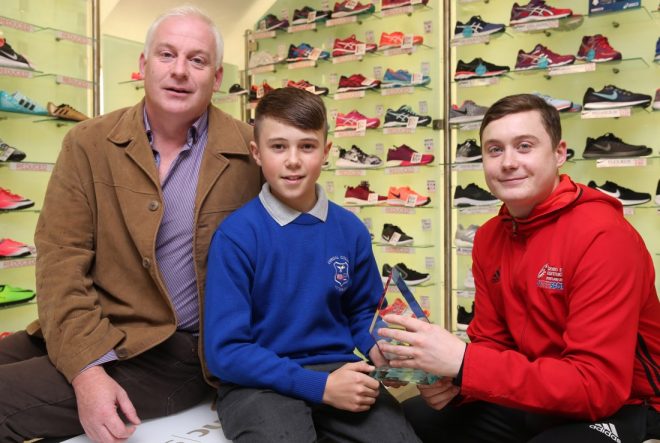 DONEGAL NEWS SPORTS PERSONALITY – AUGUST THE horse and pony racing season comes to an end in Athea, Co...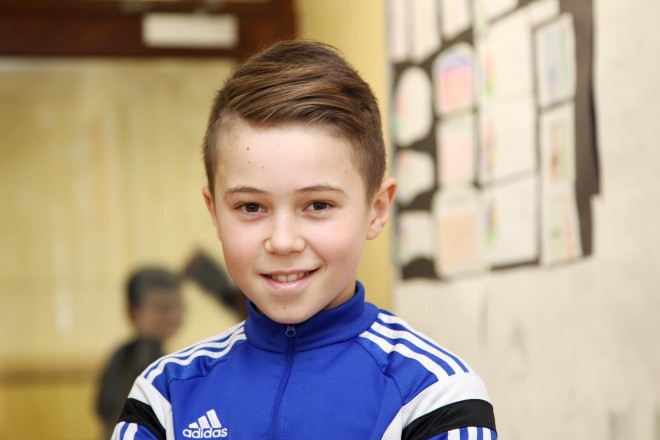 A TALENTED young Letterkenny jockey will travel to England during the mid-term break to spend a few days with...