By Frank Craig
Glenties native Donal Ward (65) is one of a select group of 13 runners that will take part in their 40th consecutive KBC Dublin Marathon on Sunday as the race marks its ruby anniversary.
A record 22,500 participants, supported by 1,500 volunteers, will tackle the 42.2km/26.2 mile course around the city centre at the weekend.
Entries have been completely sold out since 1 July.
Many international elite distance runners are set to compete against Ireland's top endurance athletes, who will also be battling it out for national titles, as the race serves as Athletics Ireland's national championships.
For many others taking part, their achievement will be crossing the line. None more so than Ward and the other 12 inspirational runners who have taken part in all 39 Dublin Marathons since the race began in 1980 and are set to complete their 40th at the weekend.
"Some of my times wouldn't be the best – often it's been a case of just getting in before it gets dark," Ward joked when he spoke to the Donegal News this week.
"The clocks go back on Saturday night so it'll leave us even tighter on Sunday. Seriously though, we've a great group and we really enjoy it.
"I'm 65 but there will be people there at the weekend who will be 85 and they'll probably be home an hour earlier than me. It really is amazing.
"It's not getting any easier. I was looking back at 10 years ago recently. That year, for the 30th anniversery, there was 29 of us. It's down to 13 now."
Amazingly, Ward says his preparations for the event aren't that strenious. He puts his ability to get around 26 mile course down to good old fashioned stubborness.
"I actually don't do that much training," he said. "It's pig headedness that gets me over the line. September comes around and I start preparing for the marathon.
"I always start back at 5km and try to build it up."
Having moved to the Finn Valley area in 1985, Donal joined the local athletics club. He will be the only Ulster man in the ever present group that sets off at the weekend.
John McElhinney, Michael Carolan, Donal de Buitleir, Dominic Gallagher, Martin Kelly, Patrick Gowan and the eldest of the group, Frank Behan, who turns 79 next month, are all Dublin natives. Five other counties are also represented: Seamus Cawley (Limerick), Seamus Dunne (Meath), Billy Harpur (Wexford), Peadar Nugent (Galway) and Donal (Donegal).
The unique group also includes Mary Nolan Hickey (Wicklow), the only woman to have finished all 39 marathons.
He explained: "Mary's husband was an all timer as well. He sadly passed away a year last June. The previous October he was helped around such was his determination to remain an all timer.
"Mary recently went around Ireland passing all the lighthouses. She's a fantastic woman, a real inspiration."
"You have to enjoy it," he added. "If you don't what's the point. We're very well looked after, the 13 of us. They call us the all timers group. For me, the main aim, the only one, is to just get around it.
"I'm not interested in times any more!"
Posted: 11:20 am October 25, 2019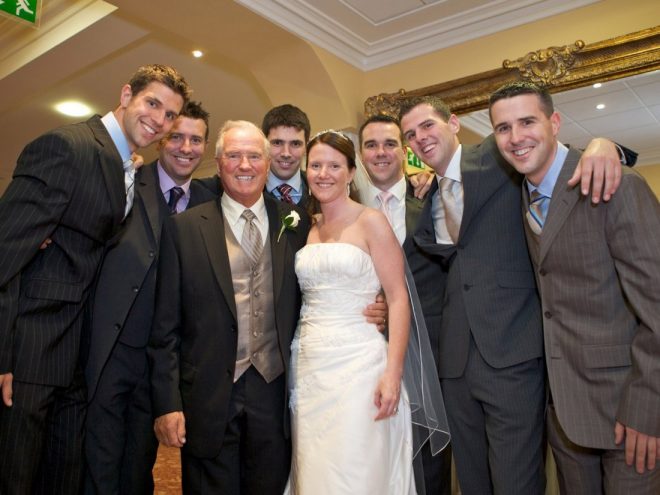 The Dillon family from Letterkenny will be raising money for the Irish Kidney Association, an organisation that has supported...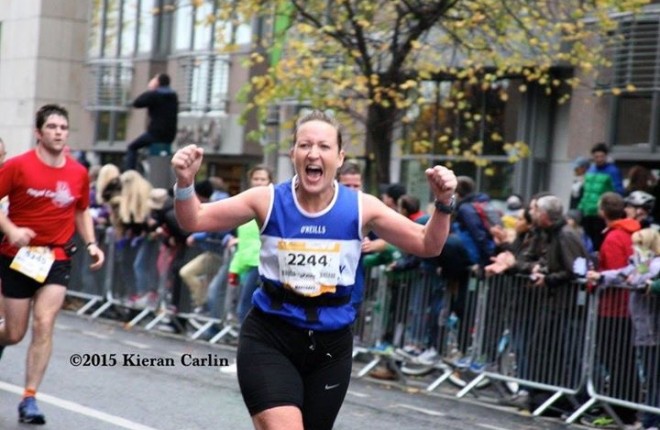 While most of us were enjoying our Bank Holiday Monday off, over 15,000 athletes set off in Dublin for...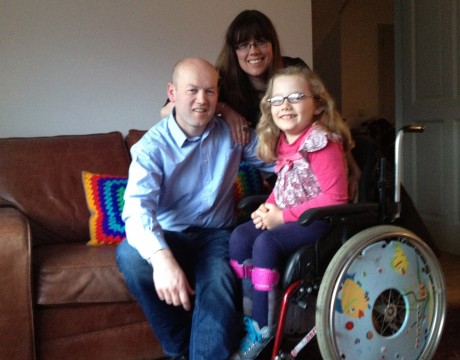 A LETTERKENNY man is literally in a race against time to raise enough money to fund life-changing therapy to...