SINCE she rose to fame on social media in recent years, Iggy the dog has been putting Falcarragh and Donegal well and truly on the map.
Along with her owner, photographer James O'Donnell, Iggy has been the subject in some of the most stunning images of Donegal. They have received thousands of likes on Facebook and Instagram and attracted attention from across the globe.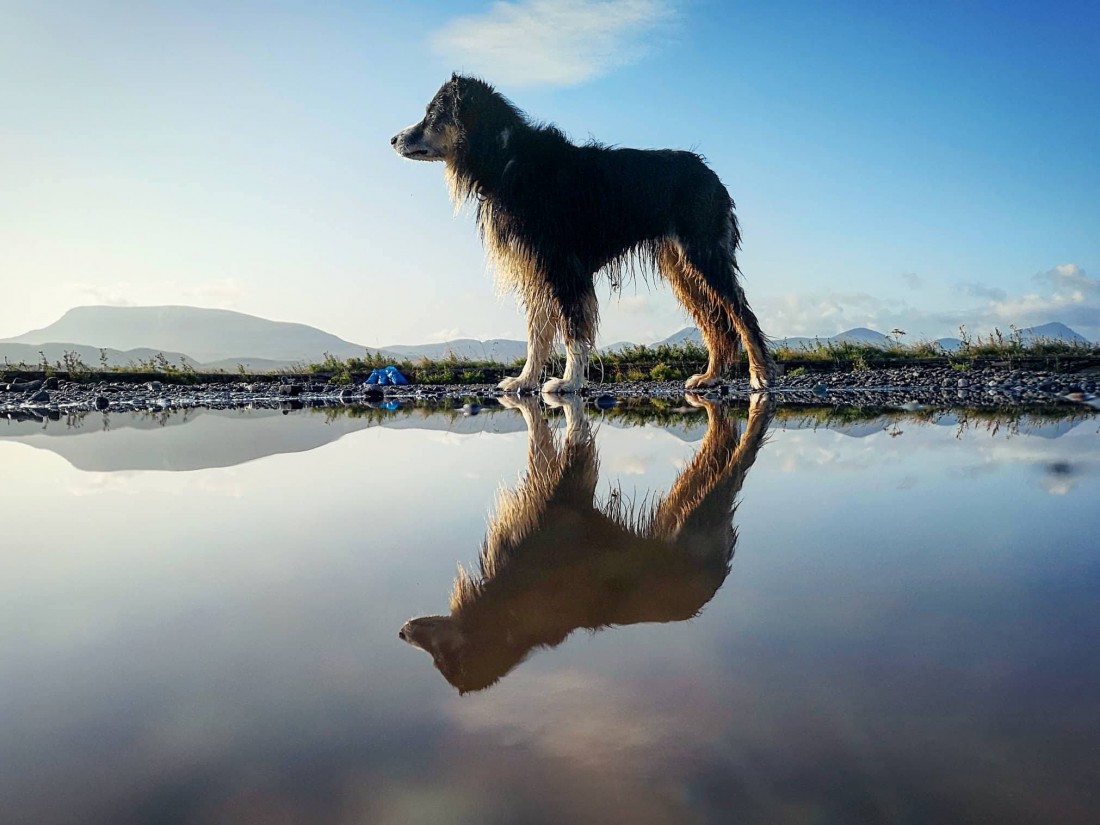 Now, some of her more than 13,500 followers will be able to have a more permanent reminder of the much-loved dog with the launch of Iggy's Donegal Calendar 2020 in the coming days.
Speaking to the Donegal News yesterday, James said that he decided to work on shooting the calendar to cater for the demand from Iggy's fans around the world. 
"At the beginning I never realised where this would go. The interest in Iggy and my photographs means we're approaching 8,000 followers on Facebook and 5,500 on Instagram. There's folk around the world that we've never met (yet!) and I'd call them great friends. I'm very lucky as I'm self-taught and I have an amazing model and muse in Iggy.
He continued: "For a few years now I've been asked to put something together or start selling photos but this has always really just been a hobby to me. However, I've eventually come round to the idea that I could manage both."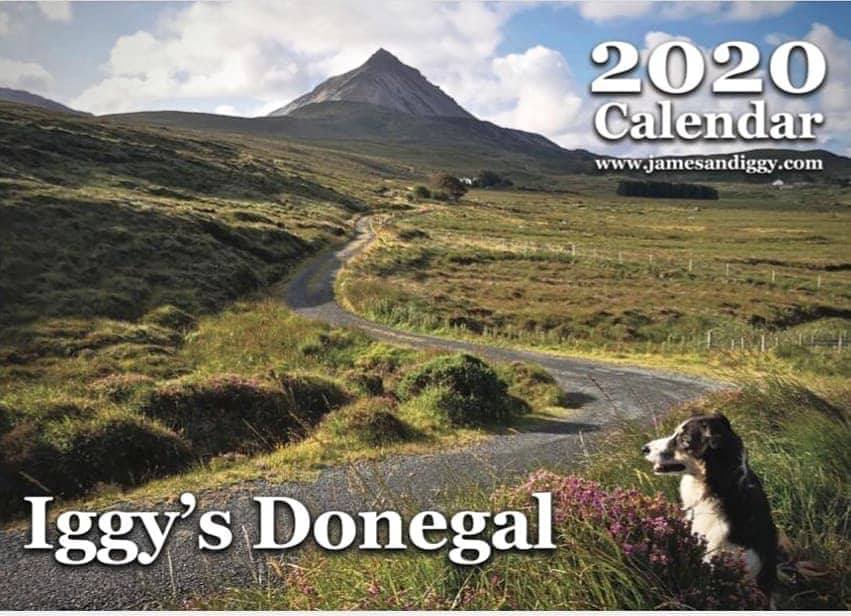 James has already had enquiries about the calendar from across the world and added: "Myself and herself have followers in North America, South America, Africa, Asia, Australia and across Europe. We're working on Antarctica.
"There are 13 different photos of what we mostly get up to. I tend to avoid the modern world and showcase the natural beauty that surrounds us in Donegal; old pubs, cottages, country lanes, the mountains and coastline.
"We enjoy mini road trips and love to find dog-friendly pubs, restaurants, accommodation and walks. Any dog-friendly businesses get a promotion on our photo pages.
A passion for the outdoors has led James and Iggy on some picturesque adventures over the years and that is set to continue as he has recently learned to river kayak, sail, wind surf and is in the middle of a Mountain Leader Training Course under the instruction of Iain Miller from Unique Ascent.
"Iggy gets invited to charity climbs as a lot of hikers know or have heard of her and it creates a nice buzz. I've been involved in marshalling adventure races up in the Derryveagh Mountains. They include the Seven Sisters Skyline and Seven Sisters Sky Challenge run by Excel Sports. Also The Race and this Saturday's Altan Adventure Race in Falcarragh. Iggy has made a few appearances on Derek O'Hartigan's Weather Report on Virgin Media too."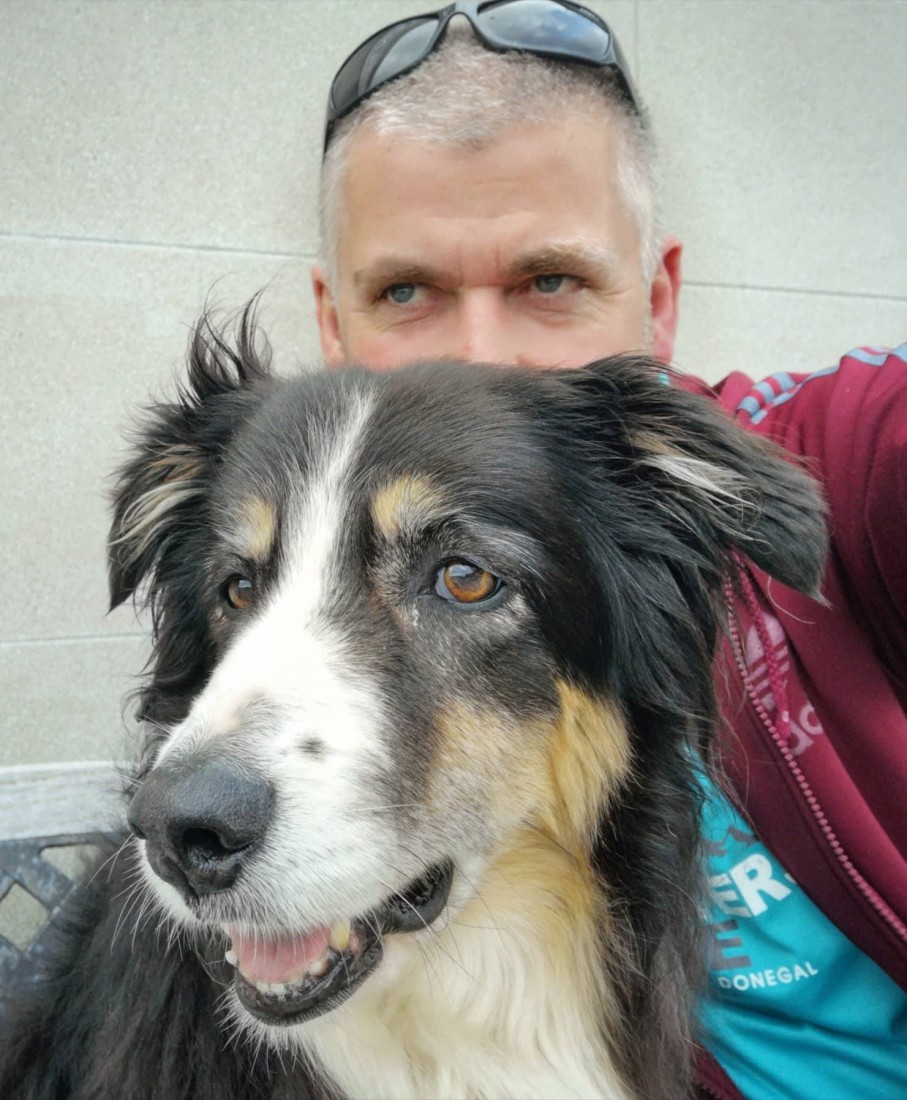 Iggy has also become one of Donegal's best ambassadors with James explaining that many people are now planning their visits to the county based on what they've seen on social media. He explained: "In the last couple of years we have met so many people from around the world and a lot of folk are now adding Falcarragh and the North West of the county. Through my photographs people have planned their journeys in Donegal. Recently, a French couple did that and I toured with them for a few days."
The fondness among the online community for Iggy and her adventures was realised over the last two and a half years when they came together to raise money for two major operations that she needed. James explained: "In 2017, Iggy suffered a serious hip dislocation and had major surgery to repair it. Unbeknownst to me, social media friends raised €650 through GoFundMe to cover the cost. Then, just over three months ago, Iggy needed another big operation and an astonishing €2,000 was raised for her in one day.
"This procedure called Femoral Head Ostectomy meant the removal of her hip ball and other processes which would allow Iggy to give herself a false hip joint. Having followed a physio programme, her soft tissue recovered well but sadly her leg bone grew back too quickly and needs fixing. Iggy is due to return for another operation tomorrow to fix this. Fortunately no funding is needed.
"She's an amazing patient and we'll see this through. I, myself am recovering from a severe ankle sprain resulting in torn ligaments, so we'll recover together."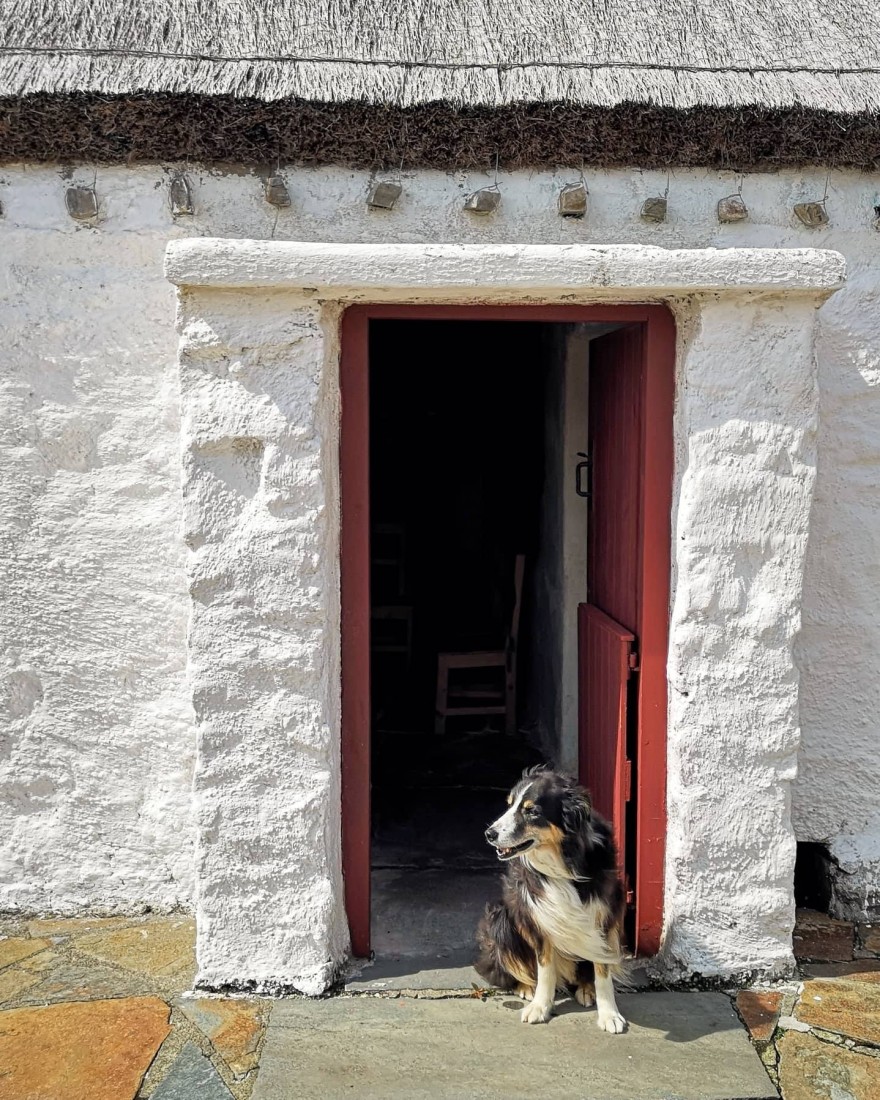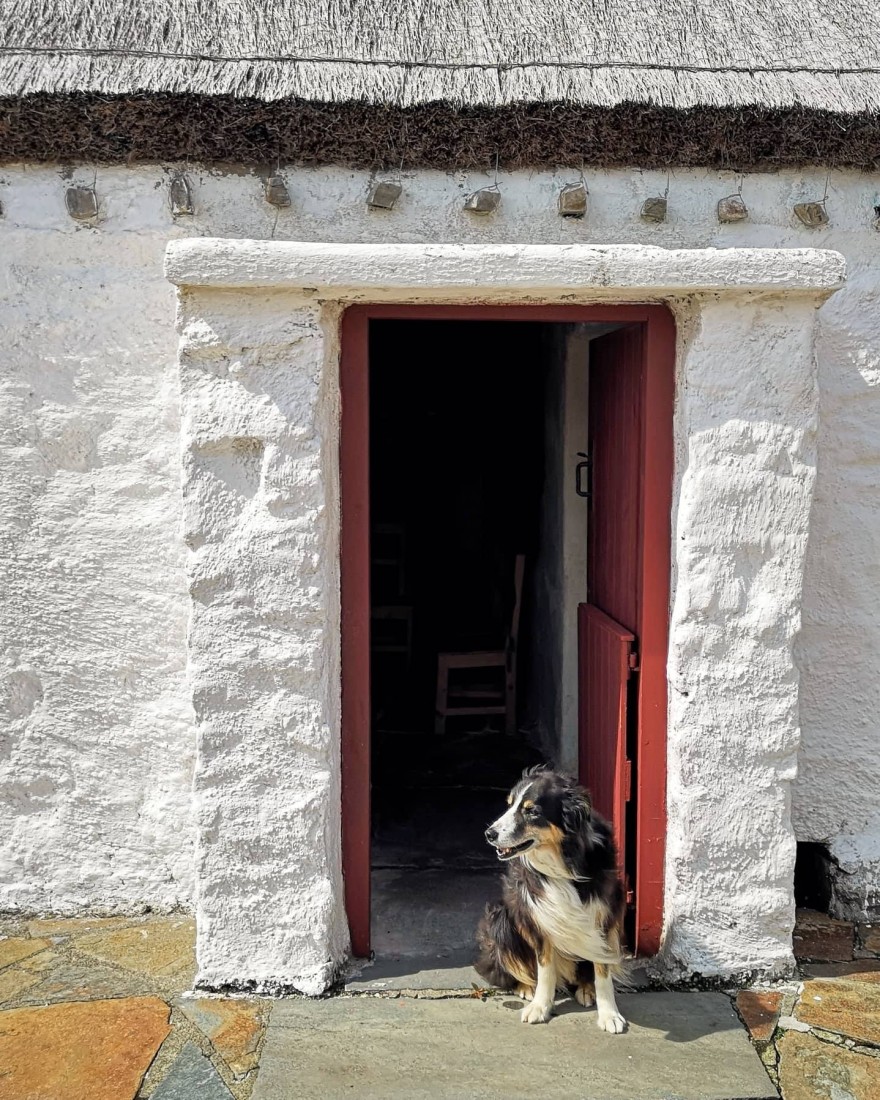 He is also hoping that the calendar and his social media pages will be instrumental in helping with the  current campaign to Save Ballyness Bay in Falcarragh which is under very serious threat from industrial shellfish farms.
"Ballyness Bay reaches around from Ballyness to Gortahork and Magheraroarty and the proposals are pretty horrific, especially with this area being a Special Area of Conservation. Ballyness Bay has inspired so much of my photography and features in my calendar. Myself and many, many more use the Bay and surrounding beaches daily and that could come to an end."
The calendar, produced by Inish Media, will be available in The Old Barracks – Falcarragh; Muck 'n' Muffins – Dunfanaghy; The Honeypot Coffee House – Letterkenny and online at 
www.jamesodonnellphotography.bigcartel.com
Further details will be available on facebook jamesodonnellphotos and instagram james_odonnell_photography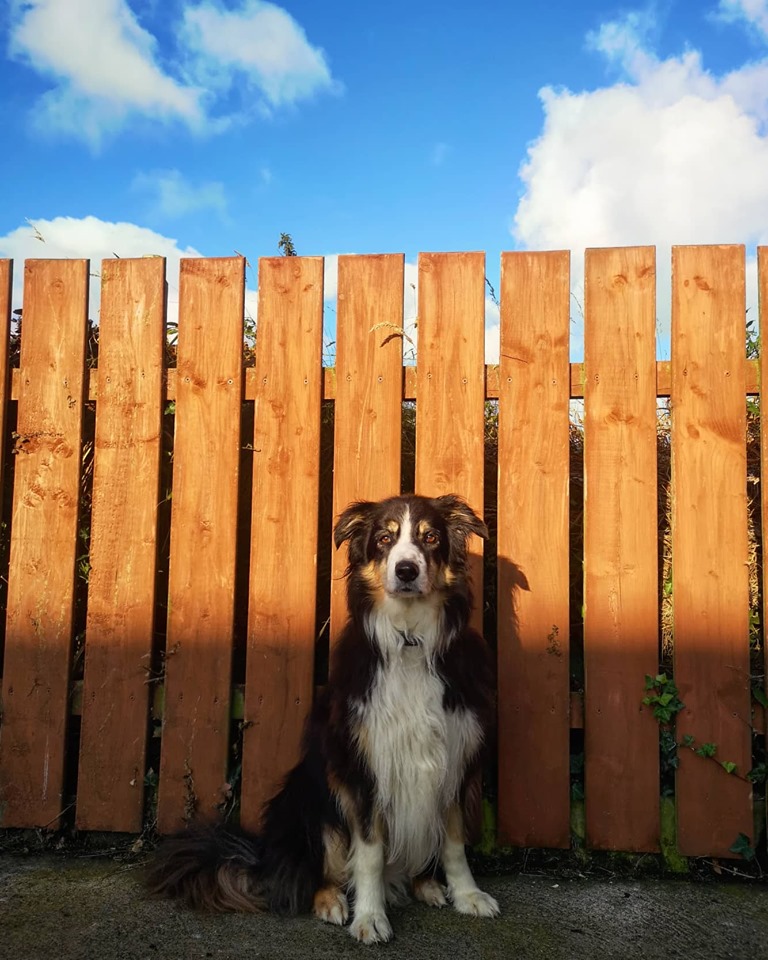 Posted: 4:30 pm September 6, 2019