IN October of last year, Breda and James Bonner lost their baby girl at just four weeks old. Baby Cara Rose passed away from an undiagnosed congenital heart condition in Calgary where the Bonners have lived since 2014.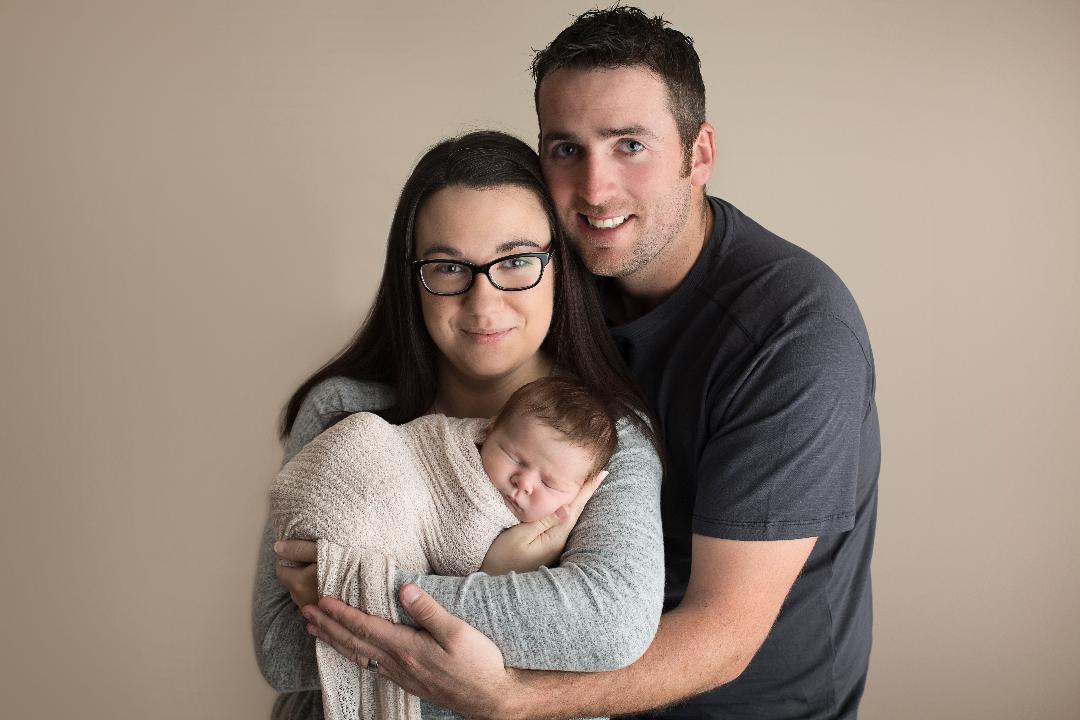 Plans are now underway for a major event to take place in Donegal in her memory and to raise money for the Kevin Bell Repatriation Trust. The charity provided enormous help to the family in the difficult hours and days after Cara Rose passed away.
Speaking to the Donegal News this week, Breda said that the assistance provided by the Kevin Bell Trust was invaluable and explained.
"I come from Glenfin and James is from Doochary. We have been in Canada since 2014. We got married in Donegal in 2016 but had grown so fond of Canada we decided to stay for longer."
"Cara came into our lives on September 8, 2018 and we were absolutely besotted with our little girl. Soon after she was born we booked our flights to go home for Christmas and we were so excited to show her off to our families and friends. She had the darkest hair and was such a happy content little baby."
On October 6 last year, when Cara was just four weeks old, Breda and James noticed she "wasn't herself". As new parents they decided to take her to the hospital, thinking they would be told they were worrying unnecessarily. Unfortunately, that was not the case. As doctors began routine tests in the belief Cara may have an infection, they noticed she was becoming lifeless.
"They rushed her to the code room and worked on her for over an hour but unfortunately they couldn't save our little girl and she passed away."
"In the days after her passing the preliminary results came back from her autopsy and we learned Cara had three holes in her heart which weren't detected. They believed she had Congenital Heart Disease."
Breda continued: "We were absolutely heartbroken but in the midst of our heartbreak we knew we wanted to bring our sleeping angel home to Donegal to lay her to rest and for our family and friends to have a chance to say their goodbyes."
"As we left the hospital late that night I remember them handing James a list of funeral homes in Calgary and told us to pick one and to contact them to arrange for them to transport Cara's remains from the hospital to the funeral home.
"The following morning we just sat looking at this list and thought how do we pick a funeral home, where do we even start with trying to arrange to take her remains out of the country back to Ireland. We had absolutely no idea what we had to do and knew that it was going to be very difficult to arrange this while we still dealing with the traumatic events that had happened."
It was then that James's sister contacted the Kevin Bell Repatriation Trust on the Sunday evening.
"Within minutes Colin Bell from the Trust reached out to James and reassured him that they would take care of all the arrangements in Calgary, from contacting a funeral home, to arranging visits for us to go see her. They looked after all the paperwork involved with to fly our sleeping angel home to Ireland.
"They were amazing throughout the excruciating days we were sitting in Canada waiting on the news that we were all able to fly home. The service and support we received from the trust was second to none .They worked closely with my uncle Eddie Moy of Eddie Moy funeral directors who we are so grateful too also. He looked after Cara when we arrived in Dublin and took care of the arrangements on home soil. We will never be able to repay the Trust for everything they done for our family."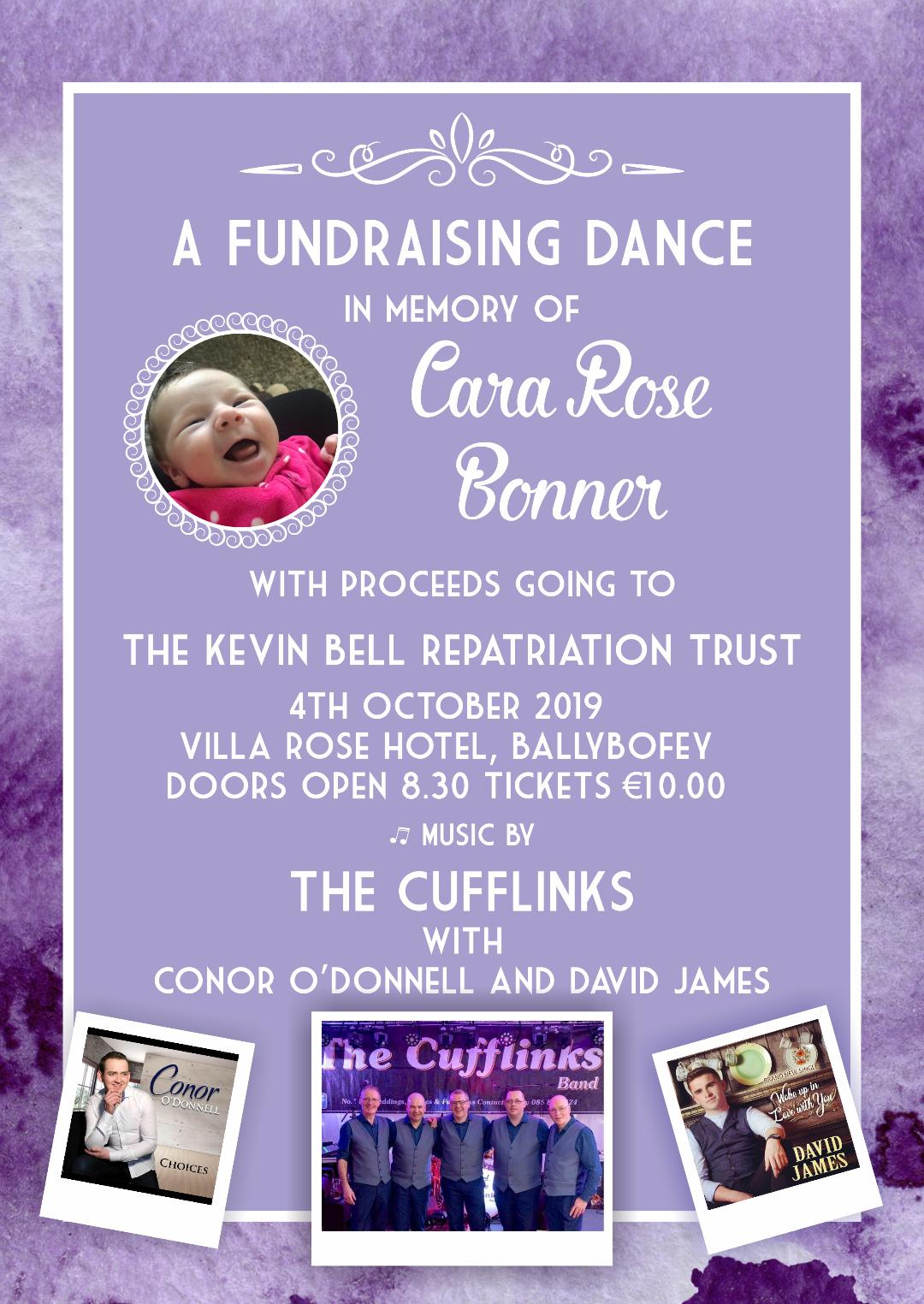 Now, Breda said she would like to give something back to the trust and hence, the fundraiser is planned for October this year.
"The fundraiser dance is taking place on Friday October 4, 2019 in The Villa Rose Hotel, Ballybofey. We have an amazing night lined up with the fantastic Cufflinks Band, Glor Tíres Conor O'Donnell and Highland Radio's David James, so it is sure to be a great night in our little girls honour.Tickets are priced at €10 and can be bought in advance or at the door on the night. We have some amazing prizes and sponsorships secured but are still seeking more so we would really appreciate anyone who wants to help us out in that regard. If anyone is interested in helping out they can contact Breda via Facebook at 'Fundraising Dance in Memory of Cara Rose Bonner or by email to 
bredamoy@gmail.com
.  
Posted: 5:36 pm July 21, 2019