Four years ago when Larry Masterson was emerging through the recovery stages of a stroke, there were no support networks for survivors of the condition in Donegal.
The Mountcharles-based social farmer – an activity he has had to forego to a large extent – and former social worker was hugely grateful for the treatment and care he had received from the various HSE outlets but noted that nothing existed outside that sphere for those resuming the inevitably altered state of their lives, a situation that, Larry admits, had blanketed him in a "cloak of anger and bitterness."
Now, however, thanks to his initiative and that of other survivors there are two groups that meet on a regular basis and offer that much needed support mechanism.
A public information meeting, hosted by the Irish Heart Foundation, at the Silver Tassie Hotel in Letterkenny in April provided an opportunity for stroke survivors, families, carers and friends, health care workers, and volunteers to hear speakers from Letterkenny University Hospital, the Donegal Community Services, and the previously established 'Different Strokes for Different Folks' support group.
It coincided with the launch of a weekly Letterkenny Stroke Support Group at The Vesty, St Conal's Hospital, where exercise therapy and physiotherapy are available along with improvement techniques while also enabling survivors to share experiences and advice and that interaction over a cup of tea or coffee.
Key to the two-hour session is the social aspect and the benefits that can accrue from knowing others are also emerging from or have come through similar experiences.
Larry's experience started with what he believed to be a routine visit to his doctor for an equally routine illness. 
He'd thought it was a heavy cold. But an examination by his G.P., Dr Marie Drumgoole in Donegal Town, prompted the latter to enquire as to when he had his last check-up. Six months previously, Larry told her, but, apart from the seeming symptoms of a cold, he had felt fine.
"There was no tiredness, no breathlessness. I would have been working on the farm fourteen hours a day. I was fine."
His doctor saw something that suggested otherwise. She believed him to have a heart murmur and referred him to a cardiac consultant. Had she not done so, Larry might not have been around to involve himself in the initiation of those local stroke support groups.
"Quite frankly, I was a walking bomb and was very fortunate that my GP had spotted it. And after the consultant examined me, he said to me you should go back to your GP and thank her for referring you. She has probably saved your life."
Larry ended up in the Mater Hospital in Dublin undergoing open heart surgery – an eight hour operation that ultimately, where his heart issue was concerned, proved successful.
About two weeks into his recovery process, he awoke to a world completely unfamiliar to him. There was no recognition of those around him including his wife, Winifred. "I just knew nobody least of all myself."
A blood clot had, as he says himself, "slid into the brain" and a stroke had resulted. 
"Initially I had speech difficulty and cognitive issues," his memory affected along with thought processing and problem solving.
If there was ever a good time to have a stroke, it was, Larry might readily agree, to have it in a hospital. And so he remained there going close to a full recovery but with evidence of the condition still prevalent.
His speech was still affected for some time afterwards along with communication and memory issues.
He is quick to praise those involved in his recovery process, not least his spouse, Winifred, and their son, Patrick. "They were magnificent, I just couldn't have got through it without them or the rest of my family or indeed without the medical staff and the rehabilitation team who treated me.
"Patrick was doing his Leaving Cert at the time and my illness got him to approach it differently and he came out of it with Honours."
Larry believes true healing only begins when a stroke survivor fully accepts a simple fact: "We are not the same person we once were, nor will we ever be that person again.
"For me, personally, facing this truth was undeniably soul-crushing. I adamantly rejected the notion at the beginning of my rehab journey, as do many fellow survivors. The mere thought of being permanently altered was enough to blanket me in a cloak of anger and bitterness. Denial became a daily crutch that I desperately needed; without it, I found it almost impossible to function."
But denial, too, had a positive effect in that it helped him to cope with the experience.
Letterkenny University Hospital is, he says, providing a good service for stroke patients compared to four years ago – much of that due to the F.A.S.T. campaign which is promoted on a regular basis through various media sources.  It sounds out the warning signals including whether the person's face has fallen to one side and whether they can smile; whether they can raise both arms and keep them there; and whether their speech is slurred.
It can, of course, as was the situation in Larry's case, manifest itself in other ways and he is quick to stress that his own stroke was of the milder variety.
But the clouds of despair and depression still hung over him as he attempted to come to terms with it and overcome it.
"Nuero fatigue is definitely the worst part of the stroke. It is like a black cloud of fog that doesn't bugger off. Sleep doesn't help although it's the only thing you can do."
Sharing his story with stroke survivors from all areas of the county, he points to the ways he has found to cope. Realising that television and radio was affecting his ability to concentrate or think straight during the day. "Sleep when you have to. Fatigue management classes advise that routine is key but how can you keep a routine if you can't stay awake?."
Set small goals, he says. 
"Start small and get bigger. I always overdo it and end up paying for it. When I'm more together smaller goals help me maintain life."
Larry reflects back on those organisations and individuals that aided and guided him through his recovery. The period of time he spent with Ailish McLoughlin at the Rehab complex in St Conal's Hospital which helped him confront and overcome his difficulties with speech; his appointment with the Community Neurological Rehabilitation Team in Ballybofey, working with speech therapist, Denise Duggan, Fiona O'Loughlin, Occupational Therapist, and through cognitive recovery with Mark Hogan, Lead Neoropsychologist with C.N.R.T.
It was while attending the sessions at CNRT that Larry realised it would be richly enhancing to form a group of stroke survivors to meet up on a social basis and share stories and meals in the complex – learning and fun combined.
It was during that period of a focus group led by Bernie Convey – Stroke Lead with the H.S.E. Community Healthcare Organisation Area 1 (CHO 1) –  that Larry introduced the idea of setting up their own Support Stroke Group in the company of other local survivors including Neil Sweeney from Fanad, Shaun Wilson, Fahan, and Kathleen O'Donnell from Creeslough.
"We worked together on a strategy to develop a countrywide awareness and stroke support group and Kathleen came up with the name, Different Strokes for Different Folks."
The group, set up over a year ago, meets on the final Wednesday of the month in the Silver Tassie Hotel, Letterkenny. "The hotel provides the venue and tea, coffee and biscuits free of charge which is extremely generous of them."
Larry, a native of Buncrana, also refers to the ongoing support from the likes of Chief Officer for Community Healthare in the North-West region, John Hayes along with other health representatives, Bernie Convey, Cara O'Neill, Christine McLaughlin, Dr Jose Miranda, Dr Ken Mulpeter, Anita Dolan and Diane Donnelly.
A useful step forward would be the setting up of a collective forum to highlight integrated care to enable a pulling together of all the services for stroke survivors, he says.
There are, he reveals, fifty-six registered Donegal stroke survivors in the county and the respective support groups are open to them and to the all-important carers, families and friends.
"Different Strokes for Different Folks' meet on the last Wednesday of the month at the Silver Tassie from 11am to 1pm while the Letterkenny Stroke Support Group gets together every Tuesday, also from 11am to 1pm.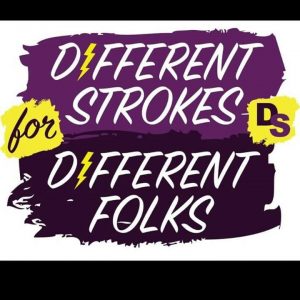 Posted: 1:57 pm June 21, 2019