FINE Gael's Mairead McGuinness has been elected on the first count in the Midlands-North-West constituency after securing 22 per cent of the vote.
McGuinness exceeded the quota by 16,000 coming in well ahead of Independent Luke "Ming" Flanagan, who received 85,034 first preferences.
Sinn Féin's Matt Carthy received 77,619 votes while former Rose of Tralee, Fine Gael's Maria Walsh received 64,500.
Peter Casey received 56,650 first preference votes and was followed by the Green Party's Saoirse McHugh on 51,019 votes.
Fianna Fáil's Brendan Smith received 42,814 first preferences and his running mate Anne Rabbitte secured 30,220.
Labour's Dominic Hannigan received 12,378 votes and Independent Fidelma Healy Eames received 15,991 votes.
The redistribution of McGuinness' votes will now get underway with Maria Walsh expected to be the main beneficiary.
Posted: 3:26 pm May 27, 2019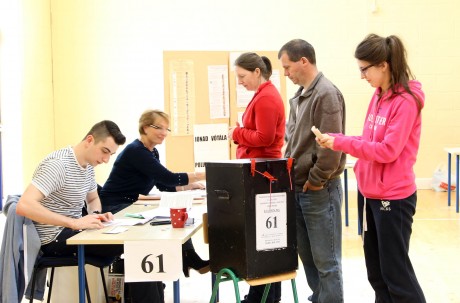 THERE has been anecdotal evidence of illegal 'canvassing' by candidates and their supporters in the vicinity of polling stations...