LEMON Tree Restaurant, Letterkenny, has been announced as the Ulster Winner in the 'Eggs for Anytime' Chef Competition.
The competition run by Bord Bia and the Irish Egg Association invited chefs from around the country to embrace the culinary versatility of eggs and create an 'egg'-citing recipe with Bord Bia Quality Assured eggs that would feature on their restaurant menu, outside of breakfast and brunch.
Lemon Tree in Letterkenny was the recipient of the Ulster Award for its Confit Irish Duck Leg with Fried Egg and Crispy Onions. The award was accepted by Head Chef Christopher Molloy. He said, "We have a real passion for sourcing local and sustainable produce for our restaurant. Castle Free Range Eggs are a really important supplier for us in providing Bord Bia Quality Assured Eggs. Our goal is to showcase our county for not just it's breathtaking scenery but also it's unparalleled produce so we are really delighted to be recognised in the competition."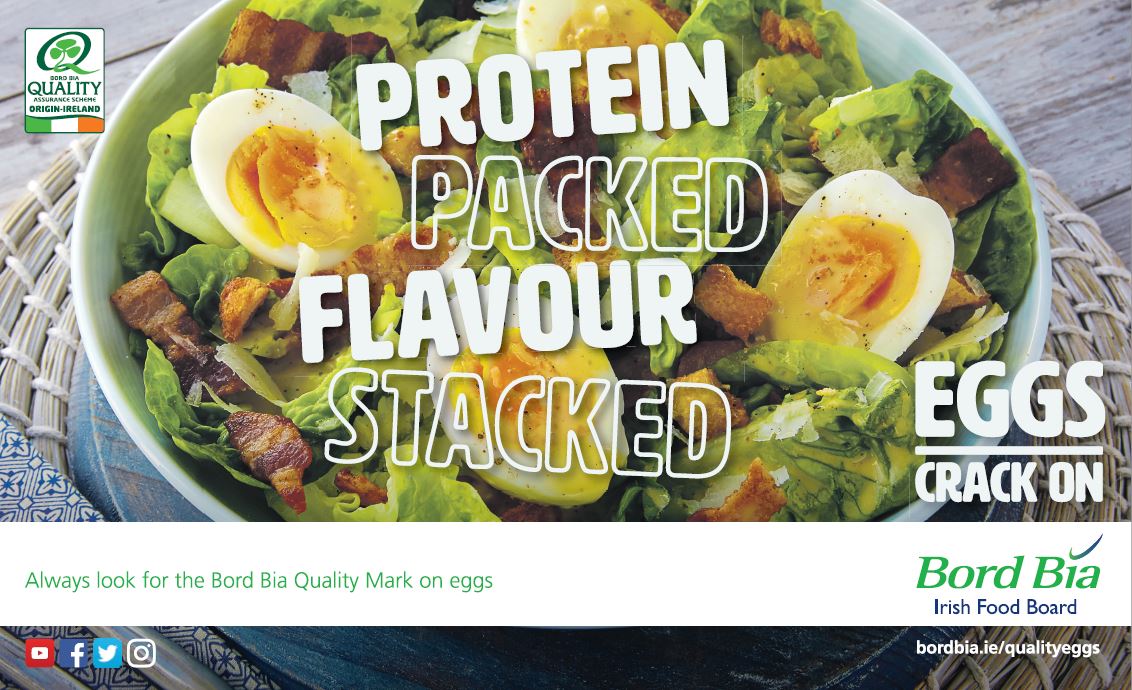 Following a rigorous judging of entries by Bord Bia along with food and hospitality writer, Georgina Campbell, Galway restaurant Kai was the recipient of the overall award for their Pork Ramen with Bord Bia Quality Assured Eggs. Four restaurants were selected as the regional runners up. Foodservice Specialist at Bord Bia, Maureen Gahan, said: "It is very exciting to see restaurants nationwide getting creative with Bord Bia's Quality Assured Eggs.
Not only are eggs nutritious and delicious, they are also hugely versatile and offer both restaurants and consumers a great value alternative for a lunch or dinner menu offering." Chairman of the Irish Egg Association, John Mohan, added, "We were delighted to support this competition aimed at encouraging and inspiring chefs to offer additional egg-related meals throughout the day, and not just as part of their traditional breakfast menu.
It's our hope that the diverse and delicious recipes created by the winning chefs will inspire more chefs and consumers around the country to get creative with eggs."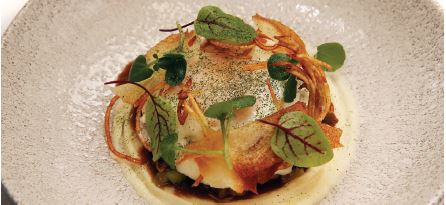 CONFIT IRISH DUCK LEG WITH FRIED EGG AND CRISPY ONIONS
Serves two
 INGREDIENTS
Two Irish confit duck legs
300g mashed potato
150ml cream
50g butter
One onion, thinly sliced
25g plain flour
Three tablespoons olive oil
Two Bord Bia Quality Assured
eggs
Sunflower oil, for frying
Sea salt and freshly ground black
pepper
 METHOD
Preheat the oven to Gas Mark Four, 180°C (350°F).
 Place the duck legs onto a baking tray and into the preheated oven for 20-25 minutes
 To make the potato mousse, whisk together the mashed potato, cream and butter until soft and smooth.
 Heat two inches of oil to 180°C in the base of a medium saucepan.
 Toss the onion in the flour and season ensuring to separate the onion pieces and that they are evenly coated.
 Once the oil has come up to temperature gently fry the onion in batches taking care not to overcrowd the pan. Fry for two to three minutes until golden and then remove with a slotted spoon to plate lined with kitchen paper.
 Heat the oil in a large frying pan over a low to medium heat.
 Crack the eggs into the pan, one at a time and fry for three to four minutes on a gentle heat until the whites are cooked through but the yolk is still runny.
 To serve, on each plate, place the potato mousse in the centre, top with a fried egg followed by a duck leg and the crispy onions.
For more great recipes like this visit the Bord Bia website.
Posted: 3:37 pm May 29, 2019