By Ciaran O'Donnell
Limerick in spring always conjures up treasured thoughts for Danny McDaid. Tuesday of last week marked the 40th anniversary of one of the country's biggest sporting successes when he captained Ireland to team silver in the World Cross Country Championships, and John Treacy retained his world title at the Green Park Racecourse over an energy-sapping 12k course.
It's also 43 years tomorrow since the 77-year-old recorded his personal best marathon time of 2 hours, 13 minutes and 6 seconds in the city along the River Shannon. And while he's proud of his personal bests, and prouder still of his double Olympian status, his exploits when heading up his country on March 25th, 1979 – he was Ireland's second counter when placing 11th – will always be regarded as his finest hour. To produce a 10-out-of-10 performance in such exalted company at the age of 37 underlines the true calibre of the Letterkenny AC long-distance runner.
The success of Treacy and the Irish team made the headlines on both the front and back pages the following day in an era when newspapers were king. And rightly so.
At Bellahouston Park in Glasgow in 1978, Treacy became the youngest ever winner of the World Cross Country title (he was 20 years and 294 days) and the Irish team placed sixth.
"I feel that was the year that it got away from us," says Danny.
Understandably, the eyes of the nation were fixed on the defending champion and the Irish team as they readied themselves for the Limerick spectacle which attracted a crowd of around 25,000 in 1979. When the scores were tallied up at the end of a day of high drama, Ireland were announced as runners-up on 198 points to England on 119 points. Favourites USSR were third on 210 points.
The six scoring Irish runners were John Treacy 1st in 37:30; Danny McDaid 11th in 38:02; Gerry Deegan 43rd in 38:59; Michael O'Shea 46th in 39:02; Donal Walsh 47th in 39:03 and Anthony Brien 50th in 39:06. The non-scoring members were Eamonn Coughlan 70th in 39:28, Ray Treacy 79th in 39:27 and Eddie Leedy 127th in 40:27.
"That team had been together for a few years and would have met up fairly regularly. Lar O'Byrne was coach and Tom O'Riordan came in as his mentor. They gave a professional structure and we got a few bob from sponsors which enabled us to meet for training sessions. We had a great weekend of training during the Christmas period in 1978 in Limerick," he comments.
Fartlake workouts, hill sessions and 800 metre reps was the staple for Ireland's finest back then.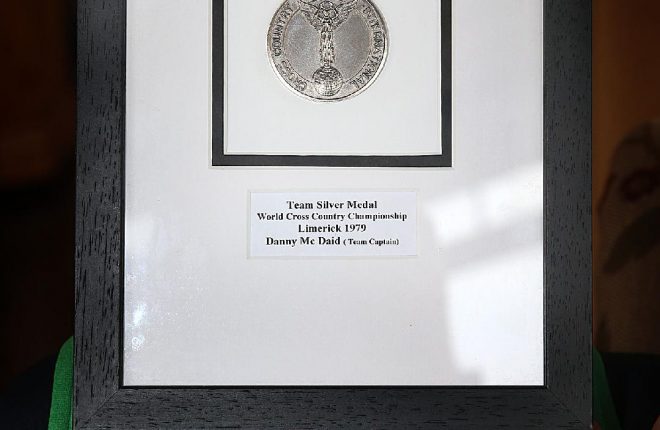 "We were racing almost every other weekend across Britain and Europe. We were in great shape at the time. I competed in a major race in Portugal in the first week of January and finished sixth. That was the first time that I was really, really close to the big names like Tony Simmons and Hans-Jurgen Orthmann."
Simmons ran for England and set a world best time of 62:47 for the half marathon the previous June, while Orthmann from Germany was a 13:30 man over 5,000 who went on to win a silver medal in the World Cross Country Championships in Paris in 1980.
Danny recalls the buildup to that memorable day in March, 1979.
"There were plenty of nerves about. It was the same when we were in Glasgow the previous year. Every time you put on an Irish singlet, there has to be pressure. I always considered myself so lucky to be there. People would have given their right arm to be in the position I was in. Limerick was the place to be that day. If you didn't rise to the occasion that day, then you didn't deserve to have an Irish singlet," he declares.
While the expectations were great, keeping a handle on them was part of Danny's brief as team captain. Having finished 31st in Glasgow, he'd set himself a target of a top 25 finish.
"We went out to inspect the course the morning before and it was as dry as a bone. Coming back on the bus it started to rain. My wife, Kathleen, was with me and we went in to town in the afternoon to get a key for my spikes as I wanted to use the longer ones. I remember going in to Cleary's and buying a pair of pliers to do the job. It rained for the whole day and the next morning. It was lashing that hard you wouldn't have put out a milk bottle."
The heavy rainfall left the course incredibly heavy for race day. But none of the Irish camp were overly bothered.
"Whether it was wet or dry that day I don't think it would have mattered because we were all good runners and were all up for it. It wasn't that we were mud larks," he adds.
Danny knew from early on that John Treacy had taken the lead.
"I was a wee bit surprised he hit the front so soon. That said, I was out to run my own race. My advice to the team was to stay out of trouble early on – I wasn't in the top 50 after 800 metres. I just ran to stay safe. The course was a quagmire and there had been four races before ours on it."
Danny occupied ninth position at one stage and was still in the top ten going into the final lap. But he was pipped in a sprint for home by Nat Muir, the Scot whose 5,000 metre national record of 13:17 set in 1980 stood for 36 years. The difference between the Irish captain and Muir at the tape was a single second.
"The state of mind and body coming together that day was a key factor in my performance. While I was nervous on the start line, I never felt I was ever under any stress during the race. I had the presence of mind to know I was running behind Nat Muir coming in to the closing stages," he says.
The crowd, Danny remembers, was quite magnificent, with a roar accompanying practically every step.
"They created a great buzz and we all fed off that. Knowing John was on his way to victory was a great help, too."
Later this month, Athletics Ireland will honour the team of '79 at a function in Dublin. It's an event Danny is looking forward to.
"It's always nice to meet up. Sadly, Tony Brien, passed away a few years after our success in Limerick," he explains.
Of all his former team mates, Danny is closest to John Treacy and Eamonn Coughlan. In essence, he was a father figure to the pair.
"The lads used to watch the results from home when they were based in the States and always referred to me as 'Young Danny McDaid'. They just couldn't get their head around the fact that I was still racing so well."
That said, Messrs Treacy and Coughlan never doubted the ability of their captain to deliver when the question was asked on the biggest of days.
Posted: 9:00 am April 6, 2019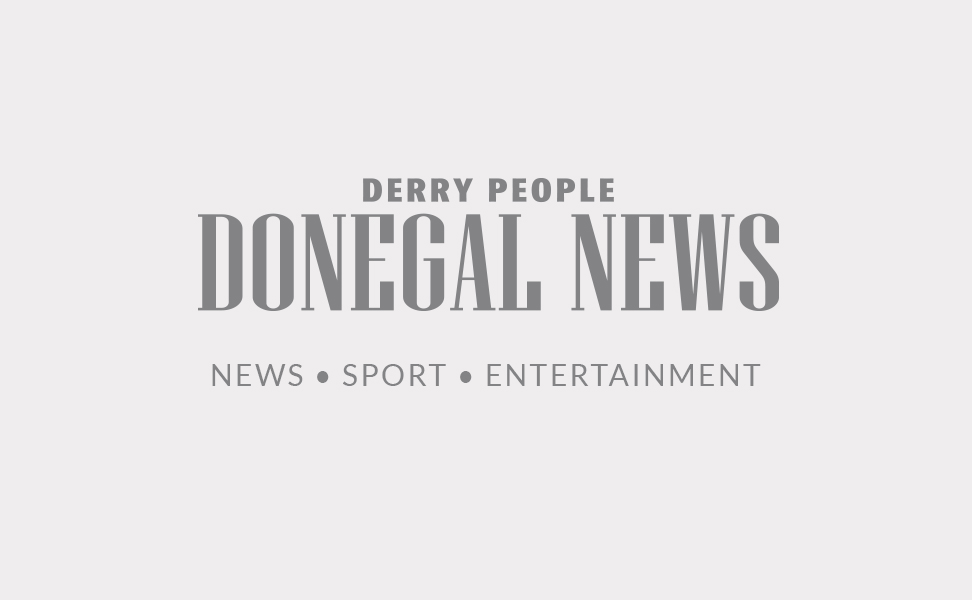 Letterkenny Athletic Club hosted a reception for Nakita Burke on Tuesday evening to mark her win in the national...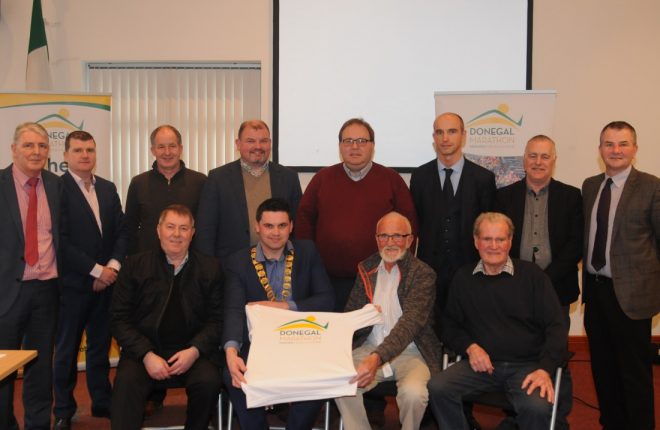 The fourth Donegal Marathon takes place on Sunday, 20th August 2017