By Ciaran O'Donnell
It was a chance conversation with Letterkenny businessman, Arthur McMahon, in 2017 that ultimately led to Terence Diver taking on the challenge of The Race as a solo competitor last weekend.
For the 50-year-old Hyundai garage owner to finish eighth was quite an achievement. 17 hours, 25 minutes and 24 seconds after setting off on the 250k trek, the Gweedore native crossed the finish line at the Gartan Outdoor Adventure Centre. It is, without doubt, the mother and father of all things mad that come under the category of endurance races.
"Arthur McMahon gave me the opportunity to experience The Race last year when I was asked to be part of his team. I went up and down Muckish and did the marathon. Barry Foley did the half-marathon and the kayaking section and Arthur did the two cycles."
Terence met Barry in January and informed him he'd entered The Race.
"I told him if he was going to do it, I was going to do it, too."
Having ran the Dublin City Marathon last year in 3 hours and 16 minutes (ironically, he couldn't get an entry and ran under Barry Foley's name), Terence was keen to take on another challenge. He'd done a number of adventure races earlier in the year including Gael Force and WAAR, while he'd also competed in a couple of half-marathons.
"I went to Neil Barrett at Fit-Hub in Letterkenny to get help with a nutrition plan and my performances started to improve from then."
At his heaviest six years ago, Terence was 13-and-a-half stone. Today he weighs 11 stone exactly.
"Since I went to Neil Barrett last August I've lost 20 pounds – he's been my Mr. Fix It."
Well known co-driver, Rory Kennedy, who also enjoys competing in adventure races and on the local road circuit, was a constant source of motivation.
"Rory has been towing me along to a lot of events here and there and he's always up for whatever the next event is," he comments.
"I'll jump into the deep end and come up somewhere. I'm a fighter and I'll hang in there. I'll come in somewhere. It's not about winning, it's about staying with it. A woman asked me before The Race last week what my thoughts were and was I worried. I said 'it would be like a good, hard day in the bog'. And to be fair, that's what it was like. It was no different."
Back in January, he mentioned to Rory that he was thinking about doing The Race.
"He asked me if I really wanted to take it on and then he asked me what if the wheels come off the wagon? I assured him there and then that there was no way that was going to happen. That was another reason I had to make sure I was going to finish it," he recalls.
He packed in a solid block of training in February, clocking up 480 miles on the bike and 110 miles of running.
"That's nearly 1,000 kilometres in 28 days," he points out.
He joined Letterkenny 24/7 Triathlon Club at the start of the year and found their group sessions extremely beneficial in the build-up to last weekend.
"I think doing different types of training with different people certainly brought me on."
Smoothies with porridge was the diet for the day for Derek Brannigan who came third in last year's staging of The Race. Terence reckoned if it was good enough for a 2018 podium finisher, it was good enough for him,
"I bought a smoothie maker on Friday and made plenty of them. They were a quick-fix and a good-fix. You could drink it down like water."
Sleep was scarce on Friday night. No major surprise given that the event was starting at sunrise the following morning.
"You're too wound up wanting to get out there and do good. Neil (Barrett) advised me to eat every hour on the hour on Friday and I'd say that stood to me."
Terence ran the half-marathon from Gartan to Ramelton with two other competitors before getting into the kayak which took him to Rathmullan. After a change of clothing and a quick smoothie he was on to the bike and up over Knockalla.
"The legs started to cramp a bit, but once I started getting water on board it calmed it down. It was warm in the kayak and the sun was shining when we were in the water. It was like a summer's day.
"There was a bit of a breeze around Fanad and going over the Blaney Bridge I could see a shower coming over past Creeslough, I was hoping to get the other side of Downings and Carrigart before it hit. After Glen it was up at the tip of Lough Salt where there was a big crowd there cheering me on."
His next transition took him to the bottom of Muckish. Another change of gear. And another smoothie.
"I was exhausted when I reached Muckish. I felt really tired. But once I got the smoothie in me I was energised again. Gerard Callaghan, who is the only man to complete all six stagings of The Race, was giving me advise when we were training and suggested I use the sticks for the climb up Muckish. I found the sticks a great help," he comments.
His second stint on the bike led him to Falcarragh, Bloody Foreland and into Gweedore.
"Seeing people out cheering you along is a great feeling. It's a great buzz to be recognised for your efforts."
After Crolly it was on to Dungloe. He arrived into the final transition in Doochary in good form before setting out on the marathon for home.
"I was only a couple of minutes in Doochary. Somebody asked me what was the rush. I told them I had race to finish. I genuinely thought I could run the marathon in three and a half hours. But it took me 4:25. After running the first 3K the legs gave up – they just seized. I don't think I had enough drinking done," he adds.
"Before I went down the Bridal Path I asked Suzanne where was I positioned. She checked the tracker and told me I was in 11th spot. I thought 'all I really need here is one in the bushes to get a top ten'. So I headed down hoping I might catch somebody."
Along the sharp descent, he couldn't see any lights ahead. But as he neared Glenveagh Castle, the next competitor's beaming bulb came into view.
"I reeled him in, I suppose. Getting into the top ten was the aim."
After Glenveagh, he gradually pushed on. In the distance he eyed the next two on the road.
"I thought 'two more lights, let's go and get these'." And he did.
He passed a fourth, James Connolly, to move in to seventh place for a time. But Connolly passed him again going around the lake at Gartan to reclaim seventh and Terence was happy to hold on in eighth.
"My legs were just too sore. I met my son, Anthony, and he ran around the lake with me for company for 10 or 12 k. Anthony was encouraging me to try and catch up again and fight for seventh, but I was content with a top ten place. Sure you couldn't ask for better at my age.
"I was glad to get it done and glad to get it over with. I walked the last hills around Glendowan Church and ran a bit. Coming down the bray to the centre, it was hard to believe you were finished. While you are glad to be finished, at the same time, if you had to go on for another 10k, you'd struggle on. You'd keep going. Gerard Callaghan would have said that. You don't stop, you keep moving."
So how's the body since?
"I'm in good form. I got my legs rubbed out with Ray Kenna in the Mount Errigal Hotel. Ray has been great in keeping me right. LK Bikes had my bike well serviced to be fair to them as well.
"I'd like to thank all the people who sent text and Facebook messages before and after the event. They were all appreciated."
Next up is WAAR, with the 2019 Dublin City Marathon in October the long-term goal.
"I'd like to break three hours. I'll only be doing it for the crack. Arthur text me after The Race. He said he was so proud of me and that I'll always carry the memories of the weekend with me."
A light, yet precious load for the top four inches to store.
Posted: 9:00 am March 30, 2019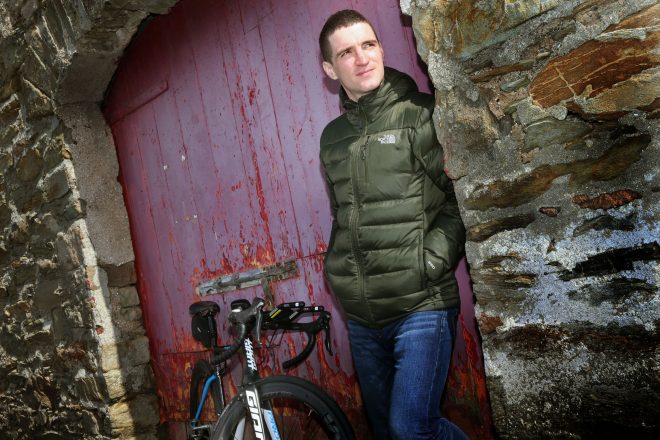 Marty Lynch is lighter, leaner, stronger and smarter. While the prospect of going for three-in-a-row next year is appealing,...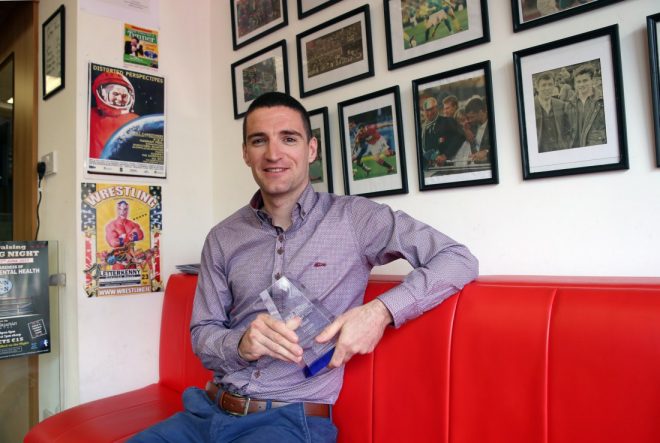 A barber by trade, Marty has worked in Gerry's Barbers on Letterkenny's Main Street for the past 17 years.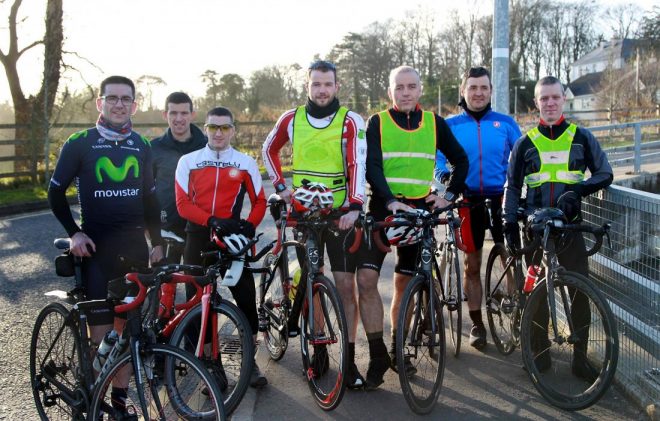 Wearing the colours of Milford AC, Lynch (34) completed the course in a remarkable record-breaking time of 13 hours...