BASED on his hugely successful YouTube series and books, Letterkenny man John D Ruddy is now set to bring his creation 'Manny Man and the History of Ireland' to the stage.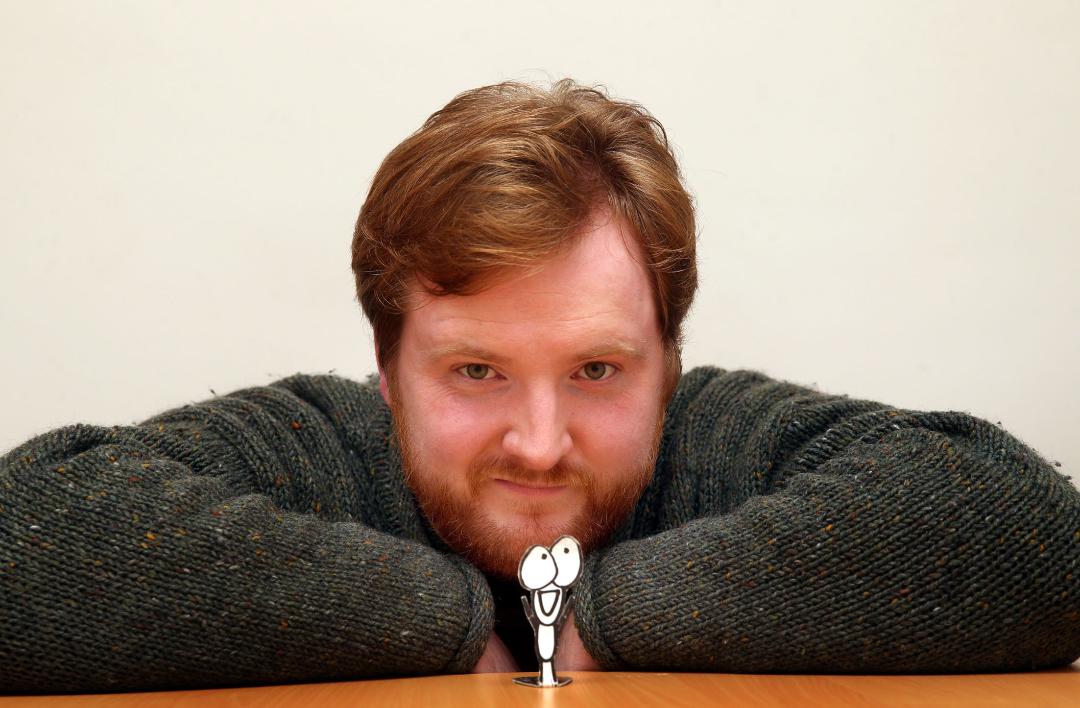 Watch Syn, the out and out cynic, and Oppy, the eternal optimist, as they plough through Irish history with illustrated cut-outs and craziness on their nationwide tour of the island of Ireland in February and March.
From the Ice Age, all the way to Ireland today, and all in less than 90 minutes, the stage production contains the same tongue-in-cheek humour Manny Man is known for. 
The production has come about in collaboration with An Grianán Theatre Productions and features John D Ruddy and Louise Conaghan. It is directed by Drumkeen-based Rachael Devir.
Speaking to the Donegal News, Mr Ruddy said the stage production was a natural progression from his hugely successful YouTube videos which have recently hit 30 million views.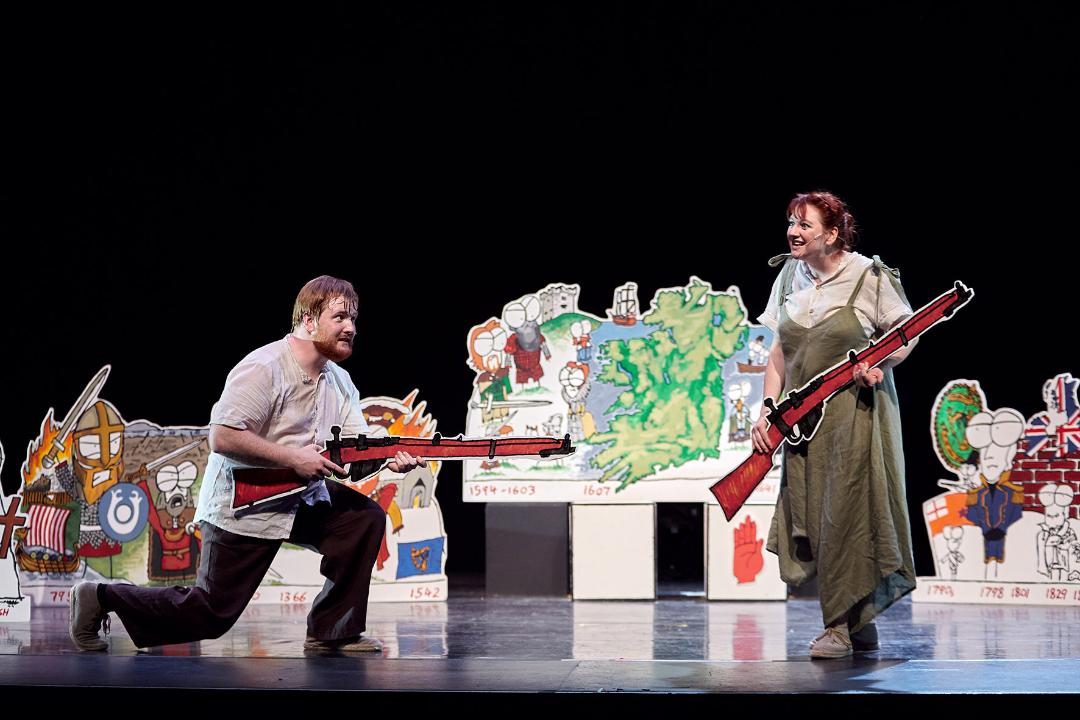 "I've been acting professionally for years and I wanted to evolve the YouTube videos so this was always on the cards. It started out as a web comic then a book series and then the YouTube videos and then the history books and from that came the stage production."
He continued: "Manny Man has been the central character that I've been developing for years. However, translating that to the stage was a very interesting project because it's very visual. Thankfully I originally trained as a primary school teacher so presenting history to an audience wasn't new to me. The challenge was in telling it in a fun and interesting way that wasn't a history lesson."
Mr Ruddy explained it was An Grianán Theatre Director, Patricia McBride who made the initial approach to suggest developing Manny Man into a play at the end of 2016. 
"Over that period I started writing it. It was a challenge because my main goal was to have something that anyone can come in and enjoy regardless of their interest in history. I have always aimed Manny Man at a very broad audience and it's a fun show for adults and kids with the history element an added bonus.
"For anyone who doesn't know Irish history it's a great crash course and for the history buffs there are little references, for example the swords we use are the correct swords." 
The stage show was initially shown to audiences at the Earagail Arts Festival last year and encouraged by the reaction, Mr Ruddy said the decision was made to take it to stages outside of Donegal.
"I'm very excited to see the reaction down south. Louise and I are both from Donegal and there are some very specific Ulster references which always go down well here. However, to see how that is received outside of Donegal will be very interesting."
Having just finished touring with a major production of Frank Pig Says Hello, Mr Ruddy is facing into a busy few months as the Manny Man tour takes to venues across the country.
Starting with An Grianan theatre on Tuesday, February 5 to February 8, the play then moves on to Strabane, before moving onto theatres in Kilkenny, Coleraine, Derry, Limerick, Westmeath, Armagh, Portlaois, Clare and Wexford as a number of other Donegal dates in the Balor Arts Centre, Ballybofey and Amharclann, Gaoth Dobhair.
Posted: 4:30 pm January 29, 2019