JACK Lukeman is the epitome of cool.
Deep baritone voice, goatee beard, waistcoat, Jack 'L' Lukeman just has it. Whatever it is.
And following on from what has been a hectic 2018 for the man from Athy in Kildare, Lukeman returns to Donegal next week with his Magic Days tour.
Lukeman's last visit to the county was when touring his '27 Club' album, a collection of songs by artists who checked out at the all-too-young age.
Recalled on stage at the Balor Theatre in Ballybofey were singers like Richey Edwards, Kurt Cobain and Amy Winehouse, to name only a very few.
Ahead of his return to the Balor on January 12, Lukeman explained how the 27 Club tour came about and how he has spent the last six months in awe of The Proclaimers.
"I did a radio show a few years ago for RTE about the history of recorded song. And as I was listening to the likes of Robert Johnson and through the 1960s and 70s to Janis Joplin and Jim Morrison, it struck me how much I loved the music. It also hit me how many of these great artists, now known as members of the 27 Club, left us at such a young age and left the world all these incredible songs. It was never about them dying young, tragic as that is, it was about their music and their songs."
Born Seán Loughman and named after his father, Jack L's family in good Irish tradition soon began calling him Jack after his grandfather.
Brought up surrounded by music, Lukeman's own musical prowess began to shine through before his teenage years and by the time he was 18, he was a regular on the Irish busking scene.
That busking style is still very evident in his live shows today and Lukeman rarely looks more comfortable than when in among the audience, chatting, laughing, singing and engaging. As he puts it, he has "never been a shoe gazer", looking down on his fans from the isolation of the stage.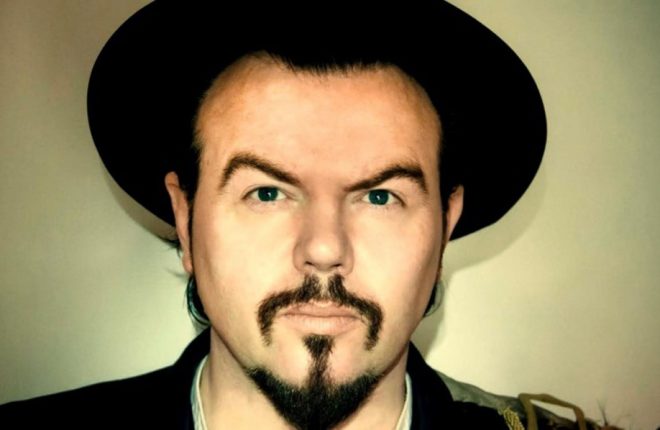 "I come from that busking background, of singing without a mike, of being around the campfire, listening to stories and songs. It's a magical thing, a very old thing, and I like to break that fourth wall as they say and get in among the audience. That has become part of the show."
Jack L spent the latter part of 2018 supporting The Proclaimers, a match up that on paper looks like a slightly odd musical marriage.The former's deep baritone and the pop stylings of the duo that gave the world 'I'm Gonna Be (500 Miles)' don't automatically spring to mind as natural bedfellows.
It must work though as brothers Charlie and Craig Reid with Lukeman in support sold out concerts pretty much everywhere they went.
And drill even slightly below the surface and you will find the performers have much more in common than at first may seem.
To the untrained eye and ear The Proclaimers may look and sound like a novelty act, belting out tunes in their broad Scottish brogue. The truth is though that they hold their own among the finest songwriters in the UK, penning tunes soaked in romance, spirituality and a love of their native Leith.
Likewise, Lukeman's ability to inject his deep social awareness into his music, along with that very natural cool, has long grabbed the public's imagination and has elevated him to that status of his concert's not simply being an audio experience but a visual one.
Lukeman and the Proclaimers might just, in fact, be the perfect match when it comes to live performance.
On his time with the Proclaimers, Lukeman appears to be genuinely in awe of the Scottish brothers. Over a period of several months they played, and sold out, gig after gig in Scotland, a testament to Craig and Charlie's unwilting popularity on home turf.
"You haven't been to a concert until you have heard them sing Sunshine on Leith to an audience in Leith," says Lukeman.
"But even their new album, it is what songs should be, socially conscious and about what is going on in the world today. I'm a big fan and seeing and listening to them live, it's a very unique experience."
Ahead of the festive period Jack Lukeman teamed up with the National Children's Choir and the Trinity String Orchestra to release David Bowie's iconic anthem 'Starman'. The project was to mark the 50th anniversary of the Apollo Missions but also to raise money for the Lauralynn Children's Hospice.
There cannot be too many, if any, singers in the world who have recorded the work of so many famous performers across so many different genres. After more than two decades on the road though, is the man from Kildare still enjoying live performance?
"Standing in front of an audience and everyone singing along to one of your songs, that never gets boring," says Jack L.
"I still enjoy the travelling, seeing other countries and my love of music hasn't diminished. In fact if anything it is deeper than it ever was."
Receive quality journalism wherever you are, on any device. Keep up to date from the comfort of your own home with a digital subscription.
Any time | Any place | Anywhere
Posted: 10:05 am January 4, 2019