A mother-of-two who died yesterday after being struck by  a car in Dungloe will be laid to rest on Monday.
Dawn Croke, who was aged in her 30s, was a popular and well-respected teacher at Rosses Community School.
She died yesterday evening in the single vehicle collision at Chapel Road at 6.30pm when she was struck by a car. A six-year-old girl was also taken to Letterkenny University Hospital and the driver of the car was not injured.
The scene was sealed off to facilitate an examination of the scene by Garda Forensic Collision Investigators.
Ms Croke's wake will commence at 10am tomorrow morning in her parent's home on Quay Road, Dungloe. The house is private tonight and on the morning of her funeral.
Ms Croke will be laid to rest on Monday morning in Maghery cemetery following funeral mass in St Crona's Church, Dungloe.
Rosses Community School, which is closed today, will remain closed on Monday. 
Deputy Pat the Cope Gallagher, who knew Ms Croke personally has described her as "an exceptionally gifted individual with a massive personality and warmth that radiated from her on each occasion you met her."
He said: "I knew Dawn well, she is a member of a well-known and much respected Dungloe family, just last month in December she visited me in Dáil Eireann with a class from Rosses Community School, she later brought the class to meet Brother Kevin Crowley and visit the homeless centre in Dublin to present a cheque of €1,000, which she and the class had successfully raised for the charity. I have spoken earlier today to Brother Kevin to convey news of the tragedy; he recalled her visit and was greatly saddened by the tragic news.  
"Dawn worked in the Rosses Community School, like her father before her who taught in the same school for many years. She was employed as a PE and Recourse teacher within the school. She was dearly loved by her students and her work colleagues all of whom are devastated at the news of her untimely death.
"I wish to express my deepest sympathies and my profound personal sadness to her parents, her sons, her siblings, to her work colleagues in the Rosses Community School and her wider circle of family and friends.
"There is a deep sense of shock and disbelief within our community that such a freak and tragic accident occurred, and the cloud of sadness is even greater when it has taken the life of one that had contributed so much to our community and that was so widely loved and respected by all those who knew her and worked with her. Our thoughts and prayers are with those that are grieving from this tragic accident."
Posted: 1:30 pm January 11, 2019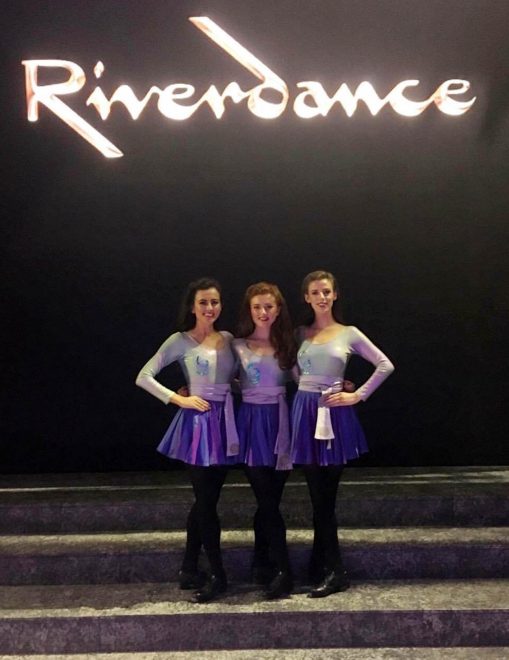 THE world's stage will come to Dungloe tonight (Saturday) for a first class performance of Riverdance as the finale...