BY FRANK CRAIG
Cappry Rovers' FAI Cup odyssey continues tomorrow when they make the long journey to Kilkenny to take on Evergreen FC.
Rovers are one of three Donegal sides looking to progress in the competition this weekend with Greencastle FC and Glengad United also still in the running.
Cappry secured their place in the last 32 with a hard-earned 4-3 away victory over Carlow's New Oak Boys back at the start of December. Tristan Ferris, Dean O'Donnell, Jamie Murray and Aaron Kelly were all on the scoresheet there.
Paddy McNulty, at 36-years-old, is joint-boss at Cappry alongside Seamus Doherty. And as well as being part of the managerial set-up, the veteran remains an important component for the team on the field of play.
Logistically, he admits that Rovers are under real duress at the weekend with a number of lads unable to make the 360-kilometre round trip due to work commitments. Indeed, a request to have the game shifted to Saturday fell on deaf ears.
McNulty said: "Evergreen won't change to Saturday and that puts us under real pressure with numbers. We can only take one of the days off.
"It means we're going to have to hit the road around 6am Sunday morning. It's up and down on the one day. Some of the lads work late Saturday night in the local hotels.
"They'll only get finished up after 3am. It leaves things very hard for us. It's not ideal but we're just going to have to get on with it."
Cappry tried to stay busy over the Christmas holidays with a number of friendly games organised. On their return to Donegal League action on Sunday, they were held to a 2-2 draw by Donegal Town on their own patch.
He added: "We'd two friendlies against Drumkeen and Convoy. We were back at it again at the weekend (in league action) against Donegal Town. We'd a lot of youth involved with so many of the lads again working.
"From the eleven that started on Sunday, nine of them came through our underage structure at the club. That's kind of where we're at, at the moment. Of course the league is your bread and butter, but if we could get over the line at the weekend we'd be making history.
"Cappry have never reached the last 16 in the FAI Junior Cup. That would be massive."
As player/manager it must be difficult for McNulty to juggle both roles. He says that sidekick Doherty and a fine backroom team alleviates much of that burden come match day, which allows him to focus on his own performance.
"Ah, yeah, they're a great help," he said. "We've (Sean) 'Wizard' McGowan as coach as well as 'Darby' (Seamus Doherty). His two sons Jamie and Ross are there too. Jamie would look after all the underage at the club. We're well equipped in that sense to be fair to all the lads."
As the weekend approaches, work commitments aren't the only concern for the joint boss. Red Hugh's pair Calvin Bradley and Gerard Melaugh aren't available as the Killygordon men chase an All-Ireland Junior final appearance later this month. Tyrone GAA duo Cathal McShane and Ronan McNamee are also now back involved with Mickey Harte's Red Hand men.
MacCumhaills flyer Oisin Gallen's exploits for the Twin Towns outfit has been rewarded with a call up to Declan Bonner's Donegal senior squad. Another influential cog, Darren O'Leary, is also absent due to a pre-arranged holiday.
Posted: 6:30 pm January 12, 2019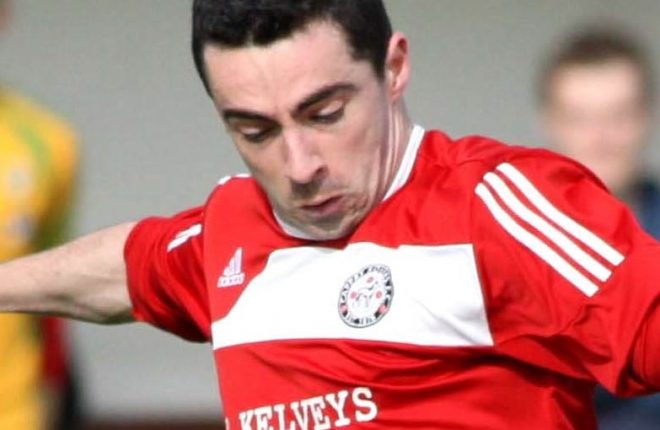 BENNY McLaughlin admits that he appreciates the Cappry Rovers jersey more this season, after recovering from a cruciate knee...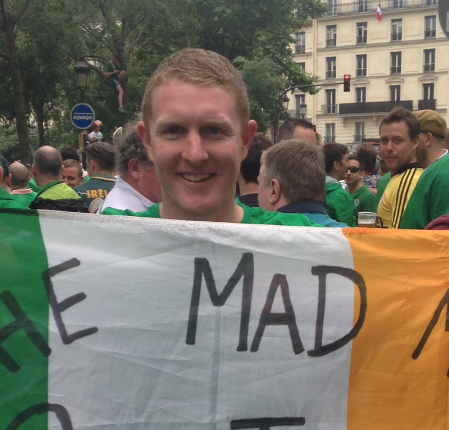 Darren O'Leary gives us an insight into the Cappry Rovers dressing room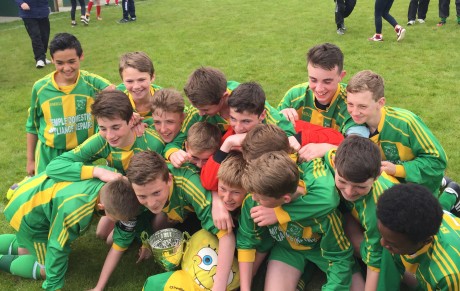 Bonagee United defeated Cappry Rovers to win the Under-14 Champions League title in Drumkeen...