AN ACCLAIMED photographer and film-maker has embarked on a major project to preserve the traditions of Donegal craftspeople for future generations through a series of short videos.
Giulio Giampellegrini was raised in Northern Italy and studied photography in Milan before moving to Grosseto, Tuscany, where he worked for 25 years as a professional photographer whilst also running his own Integrated Marketing Communications Consultancy.
However, he moved to Donegal earlier this year after a cruel twist of administrative fate denied him the right to take out citizenship following a move to Australia.
He explained: "The global economic downturn compelled me to start a new life and I moved to Hobart in Tasmania. After several years there, plying my trade in IMC, the Department of Immigration changed the status of my skills from 'permanent' to 'temporary'."
Speaking to the Donegal News, Giulio, whose work has been featured in prestigious publications including Vogue Italia, explained how he has now come to call Ramelton home and appealed for new storytellers to help him complete the project.
"Initially I stayed in Cork but it wasn't a nice place. Next, I tried Dublin, I thought it would be a good place to find a new way to develop my business with the skills I have, but I found the cost of living to be even higher than Sydney.
"I am a firm believer in following what you feel, and I travelled around the whole of Ireland. I really liked Kerry and Galway. Each county has different people, but when I arrived in Donegal I fell in love with the people. They were listening and they were speaking to me.
"To be honest, in Donegal I didn't feel like an immigrant. I decided to live in Ramelton but I have found it difficult to develop a business here, particularly because I don't know anyone."
Turning his thoughts to how he could integrate with the local community, Giulio decided to put his skills to use for the benefit of the people of the county.
Over recent months he started a Youtube Channel – Seanchai, Tales of Donegal – containing short videos he has filmed and produced featuring traditional artisans from across the county.
"I started to focus on the things I really like about Donegal people. I am conscious that we have a duty to preserve the past and not to live only for money.
"The idea for the series of storytelling videos came to me after visiting the butcher in Milford. Anthony McGettigan is a man who really cares about what he is producing. He really cares about the environment and has a farm, abattoir and shop. You can see that he cares and that shows in the quality. To be honest, I was surprised to find this type of shop still exists because it's unusual. I asked him if he would allow me to shoot his story for free and that was the start."
Other short films completed to date include a weaver in Downings, a soap maker in Glenties, a felt-maker and printer in Donegal Town and a designer in Ballyshannon.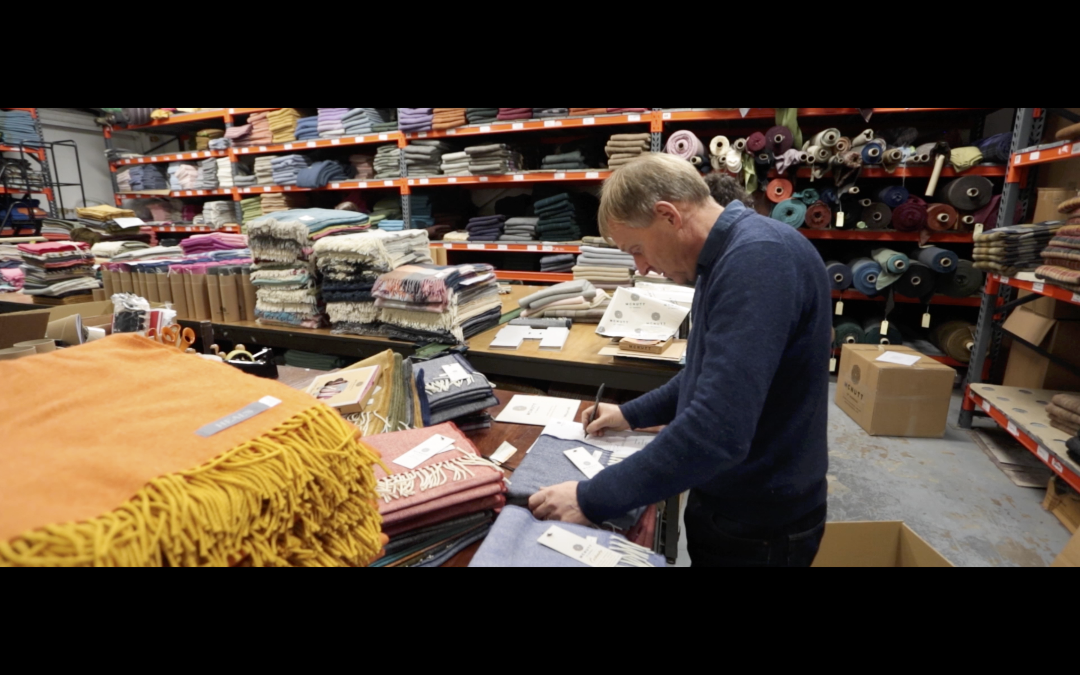 Giulio is now searching for more storytellers across the county to help him complete the project.
"The goal is to shoot in one day and produce the film within three days. I don't want to waste the time of the storyteller and it's a good way to establish friendships here. Now I have completed six stories already and I am searching for new storytellers."
At the same time, Giulio is hoping to showcase his skills and passion to the people and businesses of the county and has set up a dedicated website, 
www.picsandpixels.eu
He explained further: "It is not my intention to put a wall between myself and this place but I have found there is something really missing in much of the photography, web and graphic design I have seen here. There is no passion.
"The main reason I am working for free is to preserve the culture of Donegal. However, at the same time I hope that someone will notice what I am doing. When I was small I couldn't speak and my uncle gifted me with a camera. Since then I have a passion for photography which has shaped my career.
"If there is no love, I cannot shoot a wedding. If there is no passion, there is no quality. The prices I charge for my work are too low, but I want to show people that with little money, you can get the best quality. Within my Youtube channel, the hope is that people will help one another through the exposure and in return people will see what I am capable of. I am even prepared to work on a certain number of projects for free be it a wedding or a website or marketing strategy. I want to develop a new kind of culture here with people who really care about what their needs and requirements are."
He continued: "I don't apply any colour correction or change the white balance. I don't fake any of my videos, they show the true colour. This is so important because in 100 years, for example, people will want to see the real colour of the meat, or the raw fibres, and if I change any of that then it is no longer authentic. My videos are not commercial. They show passion and they show love.
Giulio concluded: "The goal I want to achieve with these stories is to show Donegal to the world in the hope that they will want to visit the county for the people and discover the real human beings."
Posted: 1:13 pm December 21, 2018