BY CIARAN O'DONNELL
Drumoghill FC travel to take on Rathmullan Celtic on Sunday in the first round the Ulster Cup at Flagpole Field (kick-off 1.30 pm).
The seaside pitch proved a happy stomping ground for the men from The Moss last season – it was the only venue where they managed to bag all three points in a campaign that ended with relegation from the Premier Division.
Having enjoyed a fruitful start to the current season when taking nine points from their opening three games, they've come up short in their two cup ties. They went down 3-1 to Kildrum Tigers in the FAI Junior Cup and lost on penalties to White Strand United in the Brian McCormick Cup after the game ended 2-2.
Drumoghill FC manager, Jonathon Wilson, regards Sunday's clash as a timely break from the league and an opportunity to get a good cup run going.
"We started the season well with three wins from three. We then lost to Bonagee and Convoy, so hopefully we can get back to winning ways on Sunday. Bonagee are point ahead of us and we share second spot with Drumkeen," he says.
This is his second year in charge at Drumoghill, having taken over from Mickey Lynch who stepped down at the end of the 2016/2017 season.
"Being relegated last season was hard to take. We lost a lot of players and we have been building since Mickey left. We tried to rebuild last year and brought a few players in. But the squad wasn't big enough. This year we have a bigger and better squad. Division One is a very hard league. There's not a lot between any of the teams on any given day," he comments.
"Sunday's trip to Rathmullan gives us a chance to regroup again after three defeats and get our heads back in it again. A cup run is a different challenge. We played Rathmullan in the league last year and it was the only three points we got, so we'll not be fearing them."
From Drumoghill's perspective, Jonathon says the trip to the shore front is a no-pressure affair.
"We'll be classed as underdogs and whatever pressure there is will be on them. Hopefully it works out in our favour and we'll gladly take the win whatever way it comes," he adds.
The manager says there's a good bunch of players at the club who are all trying hard and training hard.
"They deserve credit for that," he says.
Drumoghill have brought in Anthony Doherty from Glencar, Paddy O'Loan from Bonagee, while Richie Moore is back for another stint. Mickey Toner and Travis Crawford, who were both Drumoghill players in the past, have resigned, too.
"There are only four players from the Premier Division winning team of 2016 still here – Karlos Rodgers, Christopher O'Donnell, Richard Tinney and Liam O'Donnell. It is hard to build up again and getting back to the Premier Division would be the aim. It's going to be hard, but we've got the quality and the players. We've picked up a few injuries in recent weeks and that's when the bigger squad comes into play. We're still building and that's going to take a while."
Posted: 12:35 pm October 27, 2018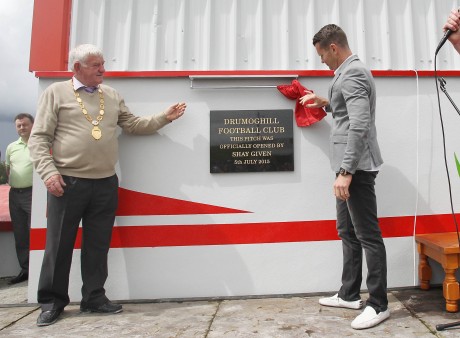 Shay Given opens the new football pitch at The Moss Drumoghill.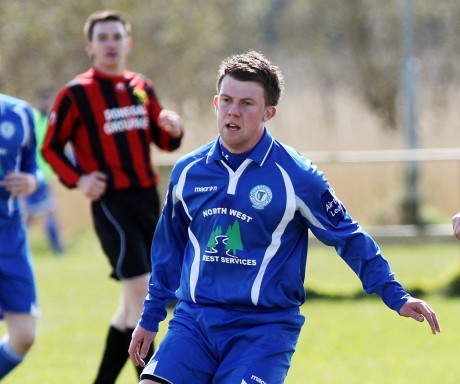 GARY Merritt and Micheál Doherty have left Finn Harps to join Donegal League clubs Milford United and Drumoghill FC...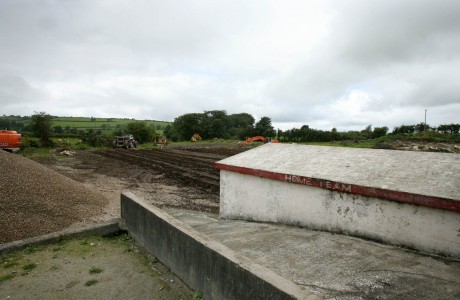 Drumoghill FC are undergoing massive work at their well-known ground, the Moss, writes Liam Porter...